ShanghaiTex 2017 will also be showcasing crossboundary integration. Could you please elaborate on this?
As an all-round exhibition featured throughout the upstream and downstream textiles industry chain, ShanghaiTex always strives to lead the textiles industry in exploring the world's most advanced textile technology applications and latest development on high-growth segments. 
In terms of technology, ShanghaiTex will showcase some integration solutions. Some products that used to contain different manufacturing processes can now be completed in a one-stop production. Knitted shoe upper technology replacing traditional shoe production and smart garments produced by conductive yarns are the remarkable examples of the cross-boundary application trend today. We are really proud that many machinery leaders are playing an important role to bring more innovative products and drive the industry growth. In terms of trade show, ShanghaiTex will invite not only manufacturers and traders, but also some apparel brands (such as LiNing, Decathlon, New Balance, C&A, H&M etc.) and OEMs to exchange opinions and share information. We will also conduct business matching sessions for them during the show. One of our partners, Marks & Spencer, will hold a buyer's forum onsite, to introduce the latest development of their development strategy, and discuss the latest green solutions with other top-notch industry players.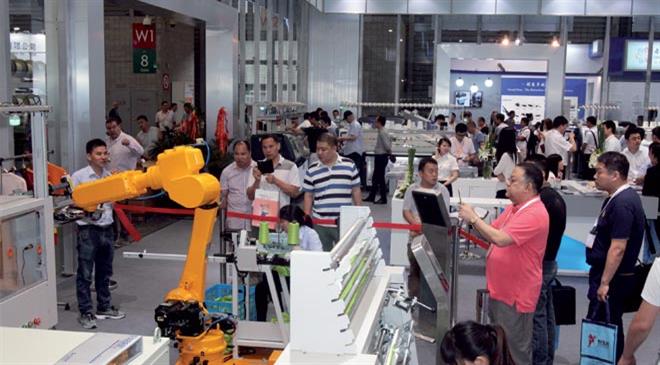 ShanghaiTex has been focusing a lot on sports textile technologies in the past few shows. How much do you see this segment dominating the textiles-apparel industry in the near future?
Sports textiles is a high growth section in the industry and has great market potential. This year our concurrent event 'Sports Arena' at Hall W1 will look into three hot topics: sports bra, wearable technology and shoe technology. We welcome professional buyers, exhibitors, brands, designers and all textile enthusiasts to explore the new look of textile and join us to expand their network and business opportunities!    
The Sports Bra-ology Forum + Focus Group Discussion: Many lingerie brands have launched their sports bra line under the 'Sporty Athleisure' trend in recent years. While the sports bra is still facing many challenges on comfort, supporting, shoulder strap design and function, Sports Arena will invite lingerie professionals to advise and host a focus group discussion on today's sports bra wearing experience.   
Smart Textile Innovation Forum: Wearable technology has become an important momentum for the next wave of sports textiles. The forum will explore the latest developments in smart textiles and inspire the industry with innovative ideas on sporting goods market. 
The Evolution of Sports Shoe Tech Forum: Running shoes have always been regarded as vital equipment for runners. The success of a pair of running shoes lies in the materials, design and technology in different parts of a shoe. Sports Arena will gather professionals from shoe uppers, sole, 3D printing to explore the latest development and trend of sports shoes. 
With increasing health awareness among people and unceasing development of fitness boom, coupled with the rise of the athleisure trend, fashionable sportswear has never been so popular. Nowadays, sport textiles take good care of not only users' skin sensations like keeping warm and comfortable, but also their muscles and performance, with functions such as supporting movement in specific sports to strengthen training, reducing injuries and speeding up recovery. The sportswear fabrics will innovate and improve in terms of production technology, such as fabric weight reduction, flexibility enhancement and pattern diversification. ShanghaiTex is a not to be missed event for industry players, especially for the growing sports industry.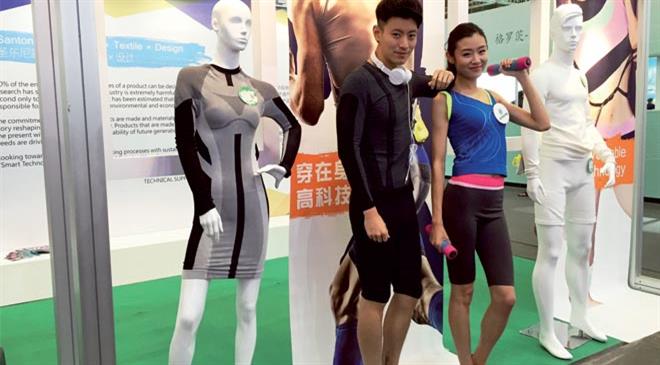 Could you also tell us about the wearable technology competition that you are organising this year? What has been the response so far? How do you see the wearable segment growing in the near future?
The competition intends to encourage designers to combine original ideas with high-tech textiles, to achieve the purpose of designing a piece of smart textile product that can improve the life of the people, through integration of wearable technology and textile. The competition attracted 18 worldwide participants from textiles, fashion, electronics, engineering and other related fields. We are now collecting their works, and will announce shortlisted finalists by the end of October. The five finalists will be invited to present and showcase their work on-site to worldwide textile industry insiders. Visitors can come to the Sports Arena at Hall W1 on November 28 at 10:30 a.m. to learn more about their creative ideas and revolutionary product design. 
The revolutionary integration of electronics and textiles has enabled smart textiles to sense and react to a changing environment which has triggered a revolutionary change in the industry The emphasis on versatility, convenience, fashion, comfort and performance is generating a strong demand for smart textile/wearables. Wearable technology has become an important momentum for the next wave of sports textiles. Research shows that the annual global turnover of smart textiles will be nearly $5 billion by 2020. Many textile manufacturers and sports brands have started to develop smart wear, underwear, gloves and shoes, etc. This segment is expected to see the fastest growth.
A key indicator about how beneficial an event is for companies lie in the amount of business generated at an event like this. How have you been tracking this?
This year, we have strengthened our cooperation with target industry associations, including delegations from Taiwan, Korea, Thailand, Vietnam, Sri Lanka, Indonesia, etc. In China, we continue to utilise our strong network with domestic associations in some main textile provinces, and target to invite 60 associations in knitting, apparel, home textile, yarn, etc, fields to visit, which will also bring numerous professional buyers to the show. During the cooperation with all the above associations and discussions with visitors, we understand the needs of the market and we plan ahead and look into potential business opportunities. Besides, we always provide guided tour to some key buyers and professional associations, leading them to meet with industry leading enterprises, arranging business matching sessions with potential vendors, etc. From all these services, we aim to maximise business generated at the show.