All that it Tex
The four-day 18th International Exhibition on Textile Industry, in short ShanghaiTex 2017, gets under way at the Shanghai New International Expo Centre from November 27. The show this year intends to showcase over 1,200 exhibitors, attract more than 3,350 overseas buyers from around 80 countries and regions. Parry Chung, general manager (Sales & Marketing), Adsale Exhibition Services Limited, one of the three organisers of the event, looks at the past and elaborates on how ShanghaiTex perceives the future in this interview with Subir Ghosh.
The 18th Shanghai International Textile Machinery Exhibition this year will focus on the world's latest innovative textile technologies, high-growth application sectors and crossborder technologies, thereby assisting industry to overcome challenges and trigger new opportunities on the way to Industry 4.0. The four-day bi-annual signature event of the textiles industry of China, ShanghaiTex 2017 will be held at the Shanghai New International Expo Centre, in the city of Shanghai from November 27.
The organisers of the event are Shanghai Textile Technology Service & Exhibition Co Ltd, Shanghai International Exhibition Co Ltd and Adsale Exhibition Services Ltd. The show is being sponsored by ShangTex Holding Co Ltd, China Council for the Promotion of International Trade (Shanghai Sub-council), and China Chamber of International Commerce (Shanghai Chamber of Commerce). Parry Chung, General Manager (Sales & Marketing), Adsale Exhibition Services Ltd, looks at the past and elaborates on how ShanghaiTex perceives the future.
ShanghaiTex is in its 18th edition now. What, according to you, has been the growth story since it was organised for the first time? On that count, could you also share some numbers in terms of participants, visitors, etc?
ShanghaiTex made its debut in 1984 and is entering its 33rd year of success. The national policy brought large changes to the textiles and clothing industry through all these years. The sustainable growth of the textiles industry is due to continuous economic reforms, improving living standards, foreign trade expansion, and increase in demand in both domestic and overseas markets. As a result, ShanghaiTex also expanded year by year; not only showcasing machinery from Chinese enterprises, but also introducing advanced technology from all over the world. It also transformed from a Chinese market-oriented exhibition to a more international and comprehensive textile machinery show. Today, ShanghaiTex focuses more on the world's latest automation trend, high-growth application sectors and cross-border technology. It also serves as a platform assisting textile industry to overcome challenges and spark new opportunities on the way to Industry 4.0. 
The number of visitors and exhibitors also continue to grow by each edition. For the past five editions, the number of Chinese visitors has increased 63 per cent while overseas visitors increased 83 per cent in 10 years' time. This remarkable growth laid the sound foundation for ShanghaiTex to be one of the biggest textile machinery trade shows in China. ShanghaiTex 2017 is expected to have a 103,500+ sq m exhibiting area, accommodating over 1,200 exhibitors and 60,000+ visitors of the textiles industry.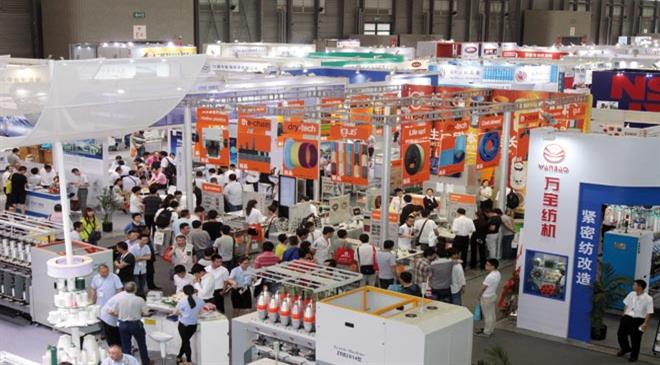 How much has the textiles world changed since the first time that ShanghaiTex was held? Could you elaborate?
The textiles industry is one of the oldest, largest and most global industries in the world. It is the typical 'starter' industry for countries engaged in exportoriented industrialisation and was labour-intensive at the time ShanghaiTex was first held. With the development of technology, the textiles industry begins to play a major role in the industrialisation process of countries and their integration into the world economy. In recent years, the manufacturing world has been stepping into the Industry 4.0 phase, although it is still a theoretical stage for the textiles industry, although in developing countries, we can see the overwhelming trend of automation, smart production and wearable technology, etc, dominating the industry. Regions with an above average growth rate include Asia, South and Central America, and Africa. This year, ShanghaiTex is also focusing on Industry 4.0, bringing new technologies from around the world, besides inviting heavyweight speakers to share their experiences and latest market trends with industry players.
What role, according to you, has ShanghaiTex played in the growth of China's textiles and apparel industry? Could you please elaborate?
China's textiles and apparel industry has entered a period of transformation, with fast-rising labour costs posing tremendous challenge to the labour-intensive textiles industry. Improving productivity and quality by using new textile technologies and exploring new markets are the key success factors for long-term development. As an industry pioneer and the grand showcase of the world's most innovative textile machinery, ShanghaiTex focuses more on automated textile technology application in different areas, and always presents the latest development of new textile technology applications in the fashion and apparel industry as well as footwear, functional wear, interior auto parts, medical care, health protection and many other sectors, thereby helping enterprises to save cost and improve efficiency and competitiveness during industry transition period.
ShanghaiTex is the leading fair of the industry and aims to assist industrial enterprises to capture the enormous business opportunities brought by industry transformation. With the 'Made in China 2025' initiative to comprehensively upgrade Chinese industry and promotion of Industry 4.0 philosophy from Germany, we see that many textile machinery makers today are keeping up with the pace to the realisation of automation, greener and smarter production. By attending a gathering of tens of thousands of textile practitioners, both exhibitors and visitors can obtain the latest industry information, network with each other and exchange knowledge at the show.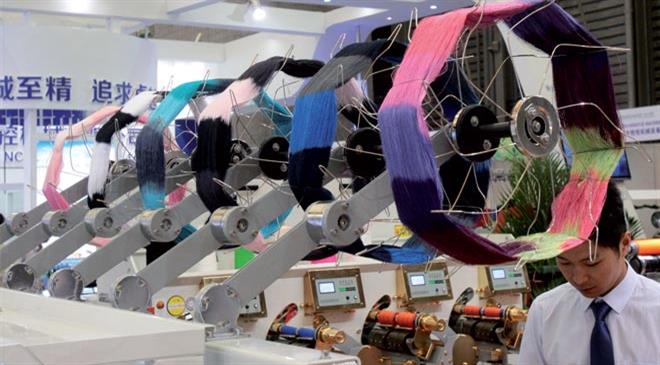 This time ShanghaiTex will focus on 'Textiles for Smarter Future'. How significant is this in the present context? How much do you think the global textiles industry is ready for a smarter future?
When most people think textiles, they think fashion but not technology. Smart textiles are materials and structures that sense and react to environmental conditions or stimuli, such as those from mechanical, thermal, chemical, electrical, magnetic or other sources. Textile science today stands on a novel, unexplored and a fantasy-filled horizon. These myriad sciences are blended with one another to produce fashionable textiles which make our lives comfortable and luxurious. Smart textiles, furthermore, are not just restricted to fashion and apparel, but extend to many other applications like automobiles, robotics, medicine and surgery, etc. At ShanghaiTex 2017, a 'Smart Factory & C2M Experience Zone' will be set up to demonstrate the latest technologies of 3D body scanning, mass customisation and e-platforms. A 3D fitting bus will be showcased at the zone. We welcome all visitors to come to the zone at Hall E1 to experience this smart and innovative technology under the customisation trend. So from our point of view, the textiles industry is already applying smart production, and will embrace a smarter future towards digitalisation and sustainability.