Getting high on quality
Alcis Sports is a premium cutting-edge Indian performance wear brand, with a portfolio spread across categories like running, training, yoga, football and racquet sports. Alcis managing director Roshan Baid speaks to Subir Ghosh about the brand's impressive show so far and the state of the Indian sportswear/athleisure markets.
How do you look at your brand's growth since your launch? Has it been according to (i) your expectations, and (ii) your own plans?
To be honest, the growth of Alcis Sports has surpassed all expectations. I am very happy with the way Alcis Sports has been received by the audiences. We are currently selling over 30,000 items every month through various channels of sales. In the ₹30 crore. We are delighted by the love that consumers have shown for the brand, and that underlines our belief that as far as the athleisure segment in India is concerned, consumers are looking for high-quality apparel at affordable prices.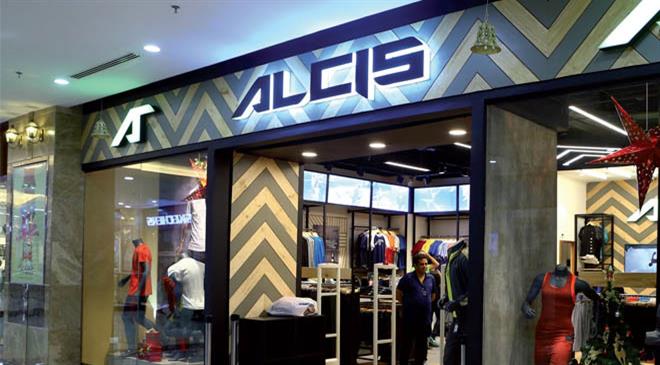 So, do you think you entered the market at the right time? What had been the intangible trends and numbers that had determined your entry into the market?
All the figures in my previous response clearly indicate that we are on the right track and there is clearly a gap in the market that Alcis Sports is catering to. The brand has been formed to tap into the emerging athleisure segment in the country as more and more Indians are getting health and fitness-conscious. But the availability of products catering to this segment is only at the extreme ends of the spectrum-either expensive and high on quality or affordable, but low on quality. It is this fact that propelled us to launch Alcis Sports. For the fitness conscious Indian, we wanted to be the viable alternative that offers world class quality backed by the best of apparel technology, yet at a price point that isn't a deterrent.
A year or so is not a long time by any market measure. But still enough, what have been the market trends that you have been noticing since your launch? Have you noticed any lifestyle habits that came as a surprise to you?
As an industry, the business of sportswear has evolved at a fast pace over the years. From being a niche sector meant for the upwardly mobile, sportswear has a mass appeal now and is much more mainstream than it was earlier. People, particularly the youth, have become much more fitness-conscious and are indulging in multiple sporting activities, giving a rapid fillip to the sportswear industry of the country. Today, one can find sportswear incorporating the global trends and the latest that garment technology has to offer. There is a massive surge in the demand for quality sportswear across the country, not only among the urban youth but those in the tier B, C and D towns as well.
Your first EBO if I am not wrong was in Kochi, and Mumbai came later. What was the reason you opted for a smaller city, than test the waters in a megapolis? Does this mean that in today's India it does not matter in what kind of city you launch?
We were extremely happy to start our journey of having exclusive stores with Kochi, which is known for its culture of sports. In fact, everyone knows that the entire state of Kerala is extremely passionate about sports. Hence, when the opportunity came to open our first exclusive store at the famed LuLu Mall, one of the largest malls of India, we jumped at the idea. Having said that we are equally bullish on the bigger towns as well-after kickstarting our store in Mumbai, we have recently opened our first store in Delhi as well. In my opinion, it is not about the city but the catchment area is more important; opening of retail store needs to be very strategic-in terms of planning and financial feasibility.