Speed and flexibility are new normal in exports
Asmara, meaning love and passion in Indonesian, is a global fashion company that operates in 13 countries with sourcing offices in nine and employs more than 1,100 people. The company acts as a bridge between brands and suppliers. EVP-Technology, Sustainability and Marketing, Asmara Group Nitiin Gupta exchanges his views on blockchain, the US-China trade war and Industry 4.0 along with an overview of the latest at Asmara.
What is size of the global apparel industry? What is the expected growth rate by 2020?
The global fashion industry is valued at nearly $3 trillion and contributes nearly 2 per cent to the global GDP.  The industry seems to have turned a corner in 2017 and the trends emerging are positive for the industry to grow by 3.5-5 per cent CAGR between 2017 and 2020, with a few countries outperforming others in relative terms, as all industries are not growing evenly.
Which major factors have influenced apparel sourcing in a big way in the last 5 years?
The industry has seen dramatic changes, especially in the last five years. While cost was one of the main aspects of sourcing decisions five years ago, today it's led by technology, digitalisation and sustainable practices in the supply chain. However, the biggest factor is the need for speed. There has been a shortening in the length of the fashion cycle and companies that have stayed agile have seen growth.
What initiatives have been taken to increase sustainable production and consumption patterns in the garment industry?
On the production side, we are already seeing a lot of initiatives, both led by activism or by policy implementation. Whether that is mills and laundries adhering to effluent treatment regulations, setting up new plants that are zero discharge, focus on using sustainable raw materials like recycled polyester or BCI Cotton, reducing water consumption in the manufacturing processes, or improving efficiencies to ensure better resource management, manufacturers are taking the lead in sustainability. We are also seeing a greater demand for transparency on the consumption side, especially in the case of millennials and Gen Zs. There is an increased awareness in this new consumer on the negative social, health or environmental impacts of their consumption. There is however, great pressure as consumers do not expect to spend more for sustainable products and the expectation is that sustainability will be a new normal for the industry.
What is the contribution of menswear, womenswear and kidswear to Asmara's revenue mix?
Asmara is a lifestyle company and works across every aspect of personal fashion. Women's apparel and accessories contribute nearly 50 per cent, followed by men's apparel and accessories at 40 per cent, and kidswear at 10 per cent to our revenue.
What are the core competencies of Asmara Group?
Asmara comes from the Indonesian word which means love and passion. We pride ourselves with being one of the youngest and most progressive companies in the sourcing industry, attracting some of the best talent in the world to come and work as interns or full-time associates. We credit our company's open and modern outlook that has led to people from 18 nationalities working in the organisation. We add human value to our business at every level. We are extremely product focused. Research and development form a very critical service that we provide to both our clients and vendors. With internal forecasting services, market and business intelligence modules and design offices in New York, Barcelona and Melbourne, we bring a very high level of expertise on the table. 
As a global sourcing platform, we cater to every need of our clients across the fashion lifestyle, with countries having specialised expertise in products from intimates, sweaters right up to outerwear and technical outdoor clothing and everything in between. Technology is at the centre of our next level growth with specific applications developed for our TNA management, supply chain optimisation and a dedicated platform for product development and trends. Apart from applications, we have dedicated teams in 3D virtual design and are actively working with clients to effectively use this technology to reduce time to market, cost and effort in product development and technical design or fits.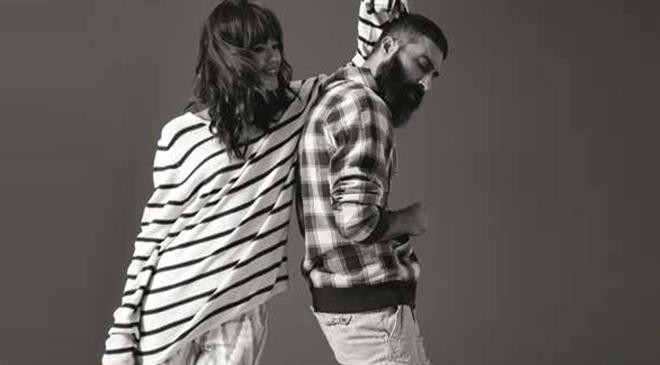 What are the top sustainable processes followed at Asmara Group?
Sustainability in product has been a major focus area at Asmara. We are already helping brands produce clothing and accessories with recycled polyester, BCI cotton and organic cotton in India, along with the use of traceable viscose across Asia, recycled polyester padding made from PET bottles for outerwear in Vietnam, traceable down and feathers inspected by IDFL (International Down & Feather Laboratory & Institute) and vegan leather products.