Financial structure key to withstanding crises
Avva has scripted a fashion language that reflects the very spirit of men with style through its introduction of sophisticated, young and trendy collections. It has become one of the most important brands of the Turkish textiles sector with its genuine designs and quality. With the Dido Group's continued investment in Turkey, the brand has been acquiring commercial success globally. Today, the brand has over 70 domestic stores and about 30 international concept retail outlets. President of the brand, Volkan Atik, chats about the highs and lows of the Turkish apparel industry.
What is the market share of Avva in Turkey in the menswear segment?
The year 2017 has been a good one for Avva. Despite the economic crisis and its impact on the market, we succeeded in achieving a six-time growth from 2011 to 2017. At the same time, we still carry on with our investments. I would like to utter one saying which I truly believe in "If you can't succeed trying the same thing. then there is no need to try the same things". Therefore, we do need to change our aspect of working; still, we are an international trademarked Turkish clothing brand with leading-edge expertise in mens' ready-to-wear with 72 franchisee shops operating domestically.
How many collections do you make annually for Avva? How many styles in each collection?
We have two different collections for fall/ winter and spring/summer. Each collection houses on an average 650 different options.
What are the trends in terms of fabric, silhouettes, prints and colours for A/W 2018-19 for menswear?
The prominent materials of this season are: velvet, 3D fabrics and knitted materials in term of fabrics. The pleated fabrics are one of the most attractive designs in AW18-19. Especially, sports and classic pieces used together form a hybrid combination and views. It's used at the moment all over the world. Grey appeared in the previous season as a major colour. Two distinct shades of grey are dominating colours this winter. Coffee, tile, sax and lilac tones are at the forefront of trendy colours as well.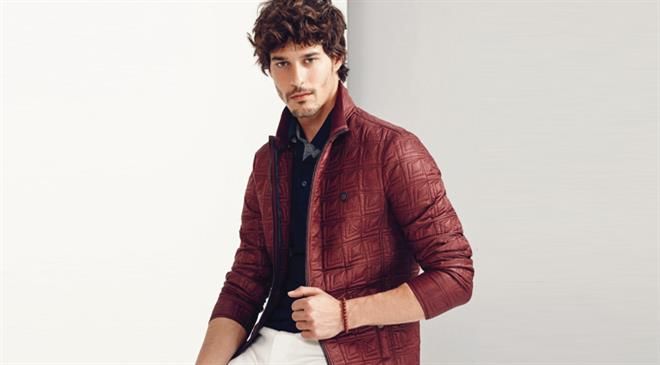 The men's category has the white shirt. Then, there is an increasing demand from the fashion-conscious metroretro-sexual male. How well are brands/ retailers/ manufacturers responding to such demands?
The ready-to-wear sector constantly changes and develops itself. So, to be Avva Brand, we make our products in accordance with this growth rate. In order to succeed in following these trends, we are working to improve our service quality as well.