Passion, not compassion, for African cotton
Cotton made in Africa (CmiA) is an initiative of the Aid by Trade Foundation (AbTF) that assists people to help themselves through trade and improves the social, economic and ecological conditions of smallholder cotton farmers in sub-Saharan Africa. CmiA managing director Tina Stridde shares the journey of trying to break stereotypes of low-quality cotton associated with the African region.
How did you come to start Cotton made in Africa (CmiA)?
Cotton is grown in Africa by smallholder farmers and plays a key role in fighting poverty. However, these farmers have not yet been fully able to use its potential to improve their economic condition as they face many challenges, such as fluctuating world market prices, low productivity, poor infrastructure and climate change. Long before the great wave of refugees reached Europe and other parts of the world, the rural exodus and resulting urban decay and impoverishment of people in large cities were pressing issues in many African countries. Cotton, as one of the most important cash crops for farmer families, can have a strong impact on scarce natural resources as well.
Against this background, Cotton made in Africa (CmiA) initiative was established by the Aid by Trade Foundation, founded by Dr. Michael Otto in 2005, based on the conviction that the livelihoods of future generations and vital resources can be protected only through sustainable development and protecting nature. The commitment is not based on donations, but on the principle of assisting people to help themselves through trade. To realize its goals, CmiA has cultivated an international alliance of textile companies and brands, which explicitly use CmiA cotton for their products.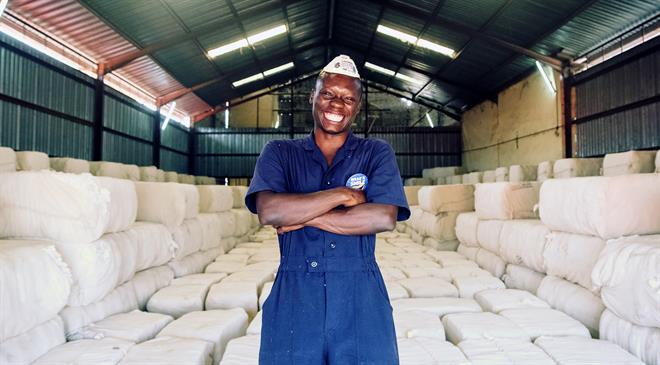 How many cotton farmers are associated with CmiA? What are the sustainable farming techniques used by them?
More than 780,000 smallholder farmers from Cameroon, Burkina Faso, Ethiopia, Ghana, Ivory Coast, Mozambique, Zambia, Zimbabwe, Tanzania and Uganda are currently part of the CmiA programme and grow cotton following CmiA standards. The CmiA standards comprise ecological, social, and economic aspects of cotton production and processing. Farmers do not use hazardous pesticides or transgenic seeds. They are trained in proper handling of pesticides as per international standards and learn using bio-pesticides, such as cow urine or molasse traps, which save money, protect their yield and do not harm the environment and health. They also learn cotton-planting methods to maximise quality and yield and techniques to maintain soil fertility, like crop rotation.
Which major organizations and companies do you work closely with?
In 2016, about 30 textile companies and brands, including OTTO or Bonprix, Rewe Group, Tchibo, Ernsting's family, Engelbert Strauss, Asos, Besteller, Dibella or ALDI SÜD brought about 50 million CmiA textiles onto the market. To enable retailers to easily implement CmiA cotton in their supply chains, CmiA works with a wide network of cotton traders, spinners and textile companies.
As part of a sustainable development partnership, the initiative additionally works with a variety of public and private partners and non-governmental organisations, such as WWF, CARE International, the German Federal Ministry for Economic Cooperation (BMZ) and the Bill & Melinda Gates Foundation.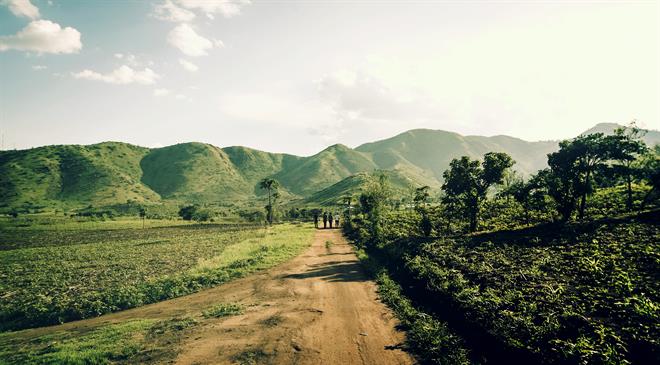 Besides the social cause attached to this cotton yield, what makes it unique?
Cotton made in Africa is unique because it is the highest standard for 100 per cent sustainable African cotton. Besides its social values, CmiA saves more than 500 litres of water per t-shirt and emits up to 40 per cent less greenhouse gas. 
But what makes CmiA really unique is it offers a win-win situation to everybody involved. Consumers choose from a wide range of textiles they recognise through the CmiA quality label without paying more. Farmers are satisfied because trainings and projects enable them to improve their living and working conditions, they get a fair pay, win access to the international supply chain and profit from a reliable demand alliance for their cotton. Nature gains as CmiA avoids cutting primary forests and use of genetically-modified seeds, hazardous pesticides and artificial irrigation. Textile companies and brands are happy as they profit from a sustainable raw material and gain transparency within their supply chain.