Denim in the 50s to denim in today's times. How have consumer preferences changed over the years?
The main shift today vs the 1950's is that today's denim consumer can get the beautiful vintage look of the 50's but engineered to be much more comfortable to fit today's lifestyle. Stretch performance has made such an impact on the choices that are available to consumers that fuse personal style, customisation and most importantly comfort.
What is trending in the denim industry in terms of new yarns, dyes, finishes, and constructions in developing fabrics? Apart from jeans, which other denim products are in great demand?
Yarns that come from a recycled source or closed loop system are in high demand at the moment, dyes and finishing chemistry that require less water, energy and chemicals are the norm not a trend, fabric finishing that allows you to use less water, time, and chemicals in the garment wash process are key.
Denim is having such a strong moment in high fashion which is opening up so much choice in denim product from accessories, outerwear, dresses etc. 
Earlier this year, you entered into an agreement on bringing the American Draper X3 selvage looms from the iconic White Oak plant back into production. Have production begun for the North Carolina region? If yes, what kind of output is it giving?
Cone was excited to provide a path forward to continue the legacy of the iconic selvage looms. We are not involved with the new operation of the looms and not able to update on their current status.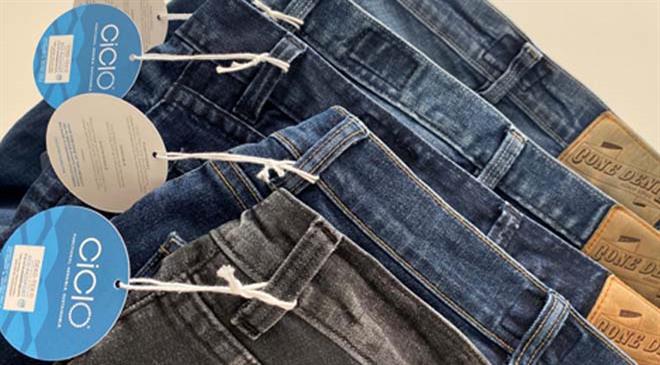 With leading US denim brands shifting their production bases in countries like China and Mexico, do you think it is difficult to revive the 'Made in USA' heritage?
American heritage will forever be in the heart of denim. Sourcing patterns and production bases are changing but the fabric's emotional appeal and legacy revert to its US heritage and love of vintage denim.
Which trade fairs are you going to participate next?
We are excited to participate again in Outdoor Retailer (OR) in Denver, Colorado (US) from January 29-31.  We look forward to Kingpins shows in Amsterdam, New York and China, and Denim PV later in 2020.
What are your future plans? What new partnerships on the anvil?
We look forward to exploring new opportunities to work with like-minded partners to drive innovation in sustainability and denim performance. Stay tuned for more.
What are the long-term sustainability goals set at Cone Denim in times to come? How circular is Cone Denim in its operations from seed to shelf?
Cone's parent company, Elevate Textiles, announced bold 2025 sustainability goals earlier this year focused on responsibly sourced fibres, reducing water consumption and lowering greenhouse gases. These goals solidify Cone Denim's commitment to responsible manufacturing and continue in our tradition of being an innovation leader.
What can be expected from you in terms of new product offerings and capacity expansions in 2020?
We see the past and the future merging as one. Denim is having such a strong presence globally and on the runways. This great moment in time is bringing a range of creative options that ultimately gives every denim consumer a choice that fits their body, style, and values. Vintage and overtly authentic denim still reign and how we merge the future into that product is through engineering and sustainable manufacturing. Denim will need to look a very certain way but at the same time be extremely comfortable, retain its shape, fit into our lifestyle, while making sure that each ingredient is sustainably considered and manufactured. (PC)