Dagsmejan's sleepwear uses temperature control and moisture management techniques. What kind of technologies have been used to induce such properties into fabrics?
Based on the research mentioned above, we have developed a fabric that combines hydrophobic and hydrophilic properties in a unique manner. This results in a fabric that can capture moisture of up to 50 per cent of its own weight without feeling wet and clingy, which are some of the key discomfort factors of the classic cotton pyjama. However, the moisture is not transported completely away as moisture serves a natural purpose that we need to support. 
Further, we have developed a body-optimised design, adding ventilation zones where the sleeping body tends to get too hot. Realising body-mapping knitting structures using technical fibres is a well-established concept nowadays. Achieving that using natural fibres is a highly demanding endeavour given the much more filigrane properties of those fibres. 
Combining those two factors we have developed a sleepwear that helps to stabilise the sleeping body in the optimal climatic comfort zones night, which is a key lever for great sleep quality.
Where do you source fabric from?
Our units for design, textile engineering, testing and quality management are located in St. Gallen in Switzerland and the products are sourced entirely in Europe. The raw material for our sleepwear is beech wood from the Alpine region, the yarn is produced and spun in Bavaria, finishing of the yarn is done in Switzerland, the fabric is then knitted in Austria and cut-make-trim takes place in Portugal. Each production step follows the highest Oeko-Tex standards.
What is the retail presence of the brand? Do you plan to sell it in brick-and-mortar stores as well?
Dagsmejan is an online brand first for two reasons. First, apparel is the fastest growing e-commerce category and our target customers are increasingly using and enjoying the benefits of online shopping. Second, as we are a new brand with a highly innovative product range, it is important that we can communicate and interact directly with our customers. However, we will also feature our product in selected retail stores as many customers want to touch and feel a fabric before they actually buy it. And our products have an amazing hand feel.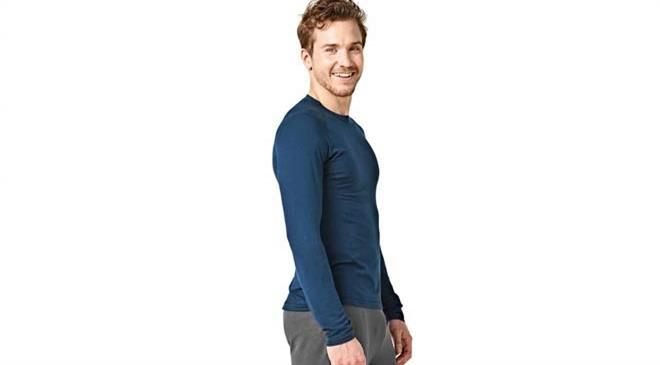 Is the sleepwear made to suit climatic conditions in specific geographies? Will it give the same results when worn in countries with warmer climate?
Sleeping in the right climatic zone is a need prevalent in all countries worldwide. Hence, our sleepwear supports sleep quality in all climatic conditions and the benefits from our sleepwear come to the fore even more in warmer climates. And as our pre-sales campaign on Kickstarter confirmed, the story of the Dagsmejan sleepwear is well understood worldwide as we have already got customers from more than 25 countries.
How many washes would the effect of the technologies used in the sleepwear last?
The properties of our fabric structures are altered to last. Tests have shown that even after 50 washes the garment is still delivering the benefits as intended.
Where do you plan to take Dagsmejan from here?
Our focus first is on sleepwear for men and women. Then we will optimize layer 2 and layer 3 of the textile sleep system. We have just started an exciting development project with our research partners. 
In another project with a team from the ETH Zurich, a technology and engineering university, we are developing a new, contactless sleep monitoring system, because accurately measuring and assessing sleep is the key to better sleepwear design.
What is the staff strength in your company? Please share any unique HR policies that your company follows.
Our core team currently consists of four people, supported by teams of research, development and production partners that share the same vision and are closely tied into our ecosystem.
How sustainable are the raw materials used in making this brand. How do you main sustainability across the supply chain?
Sustainability is one of the cornerstones of our business. The raw material - beech wood - is grown in a sustainable plantage and the fibres are produced using Edelweiss technology that is quite low on energy and water consumption. The entire production takes place in Europe. (HO)