What do you do with the waste generated during the manufacturing process?
Cazarez: At the farm there are some cactus fibres which are not useful for our industrial processes; those are sold to the food industry. And in the production of Desserto, there is little waste which is highly recyclable either way?mechanically or chemically.
How easy or difficult will it be to replicate this model in other parts of the world?
Lopez Velarde: Given our current knowhow, it can be done. But it is never easy.
Is your kind of leather commercially viable?
Cazarez: Yes, we currently supply globally, and we count with chemical, technical and mechanical tests which comply with the mentioned industrial standards.
What is the USP of your leather products?
Lopez Velarde: Desserto fabrics reduce water consumption by approximately 20 per cent, reduce chemical consumption being free of toxic chemicals and heavy metals, reduce energy consumption by using cactus which grows organically and is dried under the sun while also being biodegradable and durable. For these reasons, Desserto is much more sustainable than animal and synthetic leathers. Our operations are fully committed to Reach and adopt the cradle-to-cradle model.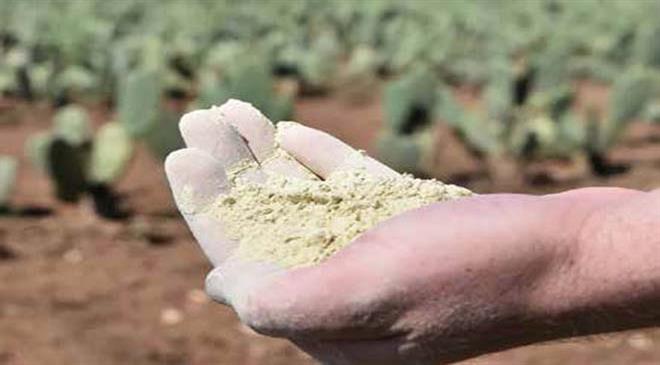 How do you arrive at pricing for your products?
Cazarez: Our prices are very similar to animal leather as we work on a fairtrade frame.
Are there special guidelines for consumers who use products made from Desserto?
Lopez Velarde: Yes, we assist our customers on how to use Desserto as this material is highly organic and as our skin requires care. The general principle is to remove dirt with a soft, clean cloth and never to use solvents for cleaning or when manufacturing goods.
Which are your major markets geographically?
Cazarez: Our major markets are Europe and North America.
What has been the response to your products?
Lopez Velarde: Our customers are very satisfied working with Desserto. We have received great feedback in terms of our fabrics being very resistant, soft, fully customisable and highly sustainable.
What are the breakthrough technologies that your team is now working on?
Cazarez: We are working on enhancing biodegradability and mixing our materials with recycled fibres. This way we are able to solve the waste problem from two approaches-biodegradability avoids accumulation of waste while recycling rescues waste from oceans and landfills giving existing raw material a new life.
What percentage of your profits is ploughed back into R&D?
Lopez Velarde: About 15-20 per cent as we are convinced that innovation is the core of our company.
Desserto is partially biodegradable. What does this statement imply?
Cazarez: We have some versions of Desserto which are 80 per cent biodegradable and others are less. It depends on the type of material we develop for specific applications as the needs aren't always the same. It is important to mention that we only consider to be biodegradable those compositions which will biodegrade within a timeframe of 3-6 years in a landfill. Its special composition, under anaerobic landfilling conditions, actually makes it easier for bacteria to reach and digest the discarded material, thus accelerating the biodegradation process. Desserto is eliminated from the planet in just five years, unlike other fibres which take decades to decompose. The remaining percentage is free of toxicity such as heavy metals and phthalates; so, these can be recycled without harming the environment.
Which consumer trend is going to drive the way you do business in the next 2-3 years?
Cazarez: We are going to keep working on developing new materials with enhanced characteristics around sustainability and performance. We are convinced that sustainability is a responsibility of the whole industry since our environment is currently under heavy stress.
What is the path going forward?
Cazarez: We are working on making our distribution operations more efficient and economical to make Desserto more competitive. We strive to become one of the most important suppliers of plant-based vegan leather in the industry while preserving animal life and the environment. Cactus is green, so is the future.