We offer automated solutions using IoT-enabled sensors
Deutsche Post DHL Group (DPDHL), the world's leading mail and logistics company, in May 2018 announced the launch of DHL SmarTrucking to provide an innovative trucking solution across an extensive linehaul express road network in India. DHL SmarTrucking is the company's move to accelerate the development of technology-enabled logistics solutions around the world, under its newly formed board department, Corporate Incubations, which was launched in April this year. CEO Neeraj Bansal discusses road connectivity, infrastructure and the rate of technology adoption in India.
What percentage of DHL SmarTrucking's business is attributed to textile, apparel and fashion retail in India? What is the expected growth rate?
At DHL SmarTrucking, we are committed to providing our customers the best results they expect from their logistics partner. Our strategy is to be equipped with technology that will help businesses deliver real value to their customers. We are well-equipped to scale up to meet the needs of any client across sectors, with our fully-owned truck fleet which is growing steadily, and our dedicated team of professionals.
What percentage of the above figure is domestic and what is for international shipping?
At the moment, DHL SmarTrucking caters only to the India market.
How has the goods and services tax (GST) helped in filling up the infrastructural gaps?
Although the sector is experiencing certain challenges related to policy and infrastructure, initiatives being undertaken have the potential to provide a boost. Despite the concerns around GST and the issues with the e-way bill rollout that this sector has been facing, once the wrinkles have been ironed out, the simplified GST structure and faster e-way bill process will make movement across borders easier and quicker. The ongoing Bharatmala and Sagarmala projects aimed at expanding the Indian road network will greatly ease traffic bottlenecks.
Apparel companies can derive tremendous benefits from the transformation that is sweeping the Indian logistics sector. The expected infrastructure and policy developments will enhance shipping speed and ease-of-business. This will enable timely deliveries, allowing apparel businesses to respond to shifts in consumer trends quicker and in a cost effective manner.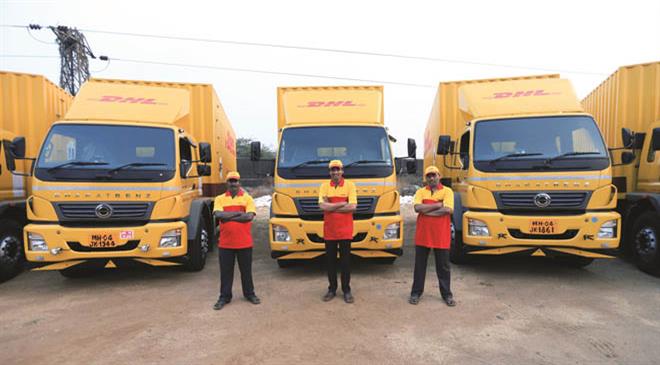 What percentage of your losses or any other setback may be attributed to infrastructural issues like bad roads, lack of connectivity and natural calamities.
We commenced operations in May 2018 and as such it is too early for us to comment on this.
What would be your top five suggestions to help the business of logistics, specially transportation, move in a smooth manner?
There are several contributing factors for the slow adoption rate of technology in the Indian trucking sector. Smaller trucking companies may perceive the cost of logistics technology to be prohibitive; however, this is not always true. For example, truck operators can adopt low-cost sensor solutions which, when coupled with standard data networks, can help improve visibility of shipments and consistency in reporting.
In addition, while there is a lot of potential in adopting new and emerging technologies, the sector has a lot of local players who do not have the knowhow to deploy them. For example, the cold chain segment has a lot of potential, but inadequate technology adoption limits the reliability and security that logistics partners can provide to businesses.
At DHL SmarTrucking, we are committed to bridging this gap and improving the confidence level of businesses in Indian logistics companies. Both our offerings-DHL SmarTrucking for dry logistics and DHL SmarTrucking Coldchain for temperature-controlled logistics-use state-of-the-art technologies to deliver not just shipments, but an unmatched shipping experience to our customers across sectors, including e-commerce, retail, pharmaceutical, food & beverage, automotive and consumer durables.
What has been your growth story over the last five years? What is the targeted growth in the next two?
Our aim is to disrupt the logistics industry in India through judicious and progressive use of technology, customised to the industries we serve. This is a long-term commitment and we will continue to invest as much as needed, as India is a key market for DHL.
Within a few months of our launch, we have more than 700 trucks on the road and we plan to add 10,000 SmarTrucks on the road and hire 20,000 drivers in the next 10 years. At the moment we are running pan-India operations using a network of 21 SmartHubs spread across the country.
What is the strength of your fleet of vehicles used for transportation?
We have over 700 trucks on the road at the moment.