What is the relevance of the new brand architecture, logo and vision?
Our primary aim to launch the new brand architecture was to simplify and consolidate our product portfolio for our consumers. With regard to our new logo, the 'Knitted and Overlapping D' symbolises our product line and the knitting industry. Our focus was to launch a logo which would not only be simpler but easier to use across all communications. Additionally, the logo not only induces a feeling of inspiration and novelty, but also signifies warmth, comfort and positivity. 
Our new vision, 'Wear The Change' majorly talks about the brand evolving and transforming with changing times and trends. Moreover, Dollar wanted to project that it's just not a menswear brand but caters to women and kids as well, with a wide range of product portfolio.
What are the benefits of single brand architecture?
A single brand architecture is more focused. In our research, we found out that single brand architecture provides uniformity as it ensures that all the product offerings are in synergy with the brand. It even helps the retailers and the consumers to choose appropriately. Moreover, it even guides future innovations as well as steers the categorisation of the future product launches. This results in making it simpler and clear for the consumers to recall the brand.
What steps is Dollar taking to broaden consumer outreach and move into a more sustainable framework?
Owing to the coronavirus outbreak, we are now seeing a lot of changes globally as well as locally. In the current situation, businesses and brands need to analyse and retrospect on ways to sail through this crisis. At Dollar, we are now focusing more on online/ ecommerce platforms as the consumers are stuck at home and mostly buying online.
The virus is here to stay. What steps have you taken to mitigate its impact - be it at the supply chain level or sourcing of raw material, logistics, etc?
The covid-19 pandemic has made it imperative for everyone to revamp their operations and strategise their way forward. With the imposed lockdown, a large percentage of consumers were unable to visit offline stores. Therefore, this gave us an excellent opportunity to venture into online sales through ecommerce platforms.
We have recently restructured our brand architecture and have consolidated our products into 5 broad categories. This was a strategic move to simplify our consumer outreach and grab eyeballs for the new identity. We are also working on improving our supply chain management and expanding our horizons to newer regions as well.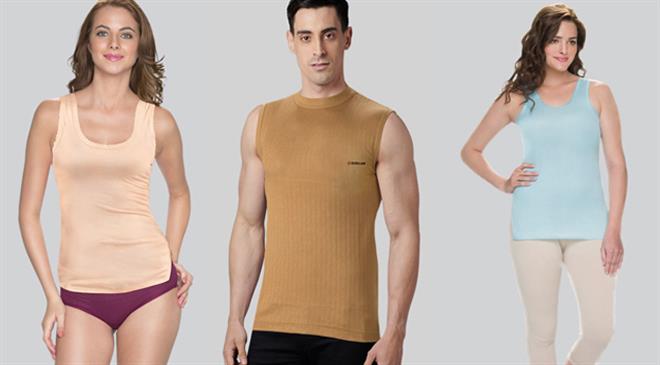 There has been a lot of talk on how India could be one of the countries that the world could be looking at as an alternative manufacturing destination. Have players like you taken any step to reinforce this hope?
We have been working towards this unknowingly for some years, by consolidating our manufacturing units by building them into world class state-of-the-art end-to-end manufacturing facilities. Additionally, we already had JV with leading companies such as Pepe Jeans London and are ready to accommodate more such ventures going forward.
Coming back to the pandemic, technology is in a sense leading the fightback. What steps has Dollar taken or is taking to move into a more digitalised work culture?
The right set of technology has made a number of activities possible during the lockdown and has helped businesses to sustain operations. For example, following the government's social distancing norms, we opt for virtual meetings. It is convenient as well as safe. Initially people were confused and skeptical about the same, however things have changed, and we are now accustomed to technological adaptations. 
At Dollar, we firmly believe in constantly innovating. Therefore, for the first time ever, we digitally launched our new brand identity. The re-branding exercise was put on hold due to the lockdown, and therefore we thought that the e-launch is definitely the right move. The e-press conference with our brand ambassador Akshay Kumar was a successful move and helped us in communicating to our consumers and other stakeholders. Focusing on digitisation, our robust communication strategy involved sharing our new brand identity across various digital platforms alongside print and outdoor media.