Buying decisions driven by convenience and fashion
Donear Industries Ltd is a reputed and fast-growing brand engaged in the manufacturing and marketing of fabrics. Managing director Rajendra Agarwal responds to a number of questions about both the fabric trade as well as the suitings market.
What are your impressions about the ways in which the fabric trade has changed over the last 10 years? Could you enumerate a few?
The overall industry has seen a gamut of changes over the past decade- be it in product, process or machinery. Let me outline a few: 
Technological advancements: All players are keeping a close lookout on tech advancements. They serve multiple purposes-from increasing shop-floor efficiency, reducing defects, ensuring streamlining of different processes, and their importance for innovation. At Donear Industries, we've always striven to stay ahead of the curve for new and improved technology.  
Indigenous production: A lot of countries, including India, have started producing indigenous fabrics via their own manufacturing plants/factories. The added benefit to consumers is in terms of price and distribution availability. 
Knowledge at our fingertips: A decade ago, predicting trends and understanding consumer insights was much more complicated and therefore a larger range was made to cater to all segments. Now, that it's been narrowed down to accurate forecasting and modelling consumer psychographics, the end target is much more in sight than before. 
Of these, which trend according to you has affected the global fabric trade the most?
The balance of trade is affected by a lot of socio-economic conditions including inflation, demand, and currency reserves to name a few. A comparative advantage is secured due to increased indigenous production. A lot of domestic companies are looking inwards for their sourcing requirements. Further, global companies are looking at India to fulfil specific requirements because of the quality of finish here.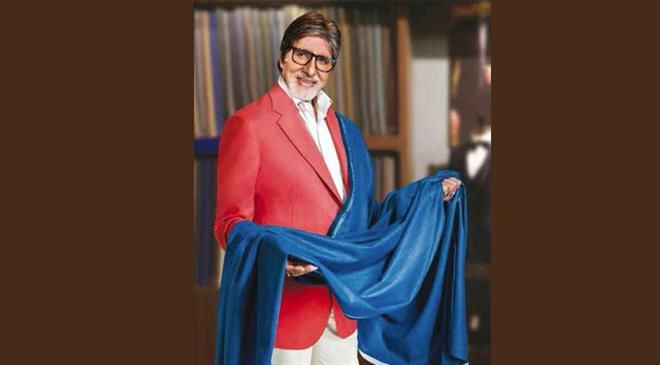 Do you think these trends would remain so for next decade? Which single factor do you believe will dictate the course of fabric trade in the next ten years?
Yes, I am certain that these trends, especially that of technological innovations, will continue to have a strong impact on the textiles industry. Technology will have a huge role to play in the coming years.  
Nanotechnology: One of the latest innovations is being used to create utilitarian clothing like waterrepellant, fire-repellant, aromatic fabrics, and more. A different arm of nano-tech will also enable the textiles industry to go for low-energy production, which helps in environmental sustenance. 
3-D printing: One of the rising trends, 3-D printing is being incorporated on fabrics to get a resilient and smooth finish. 
Eco-friendly fabrics: Technology has enabled the industry to come up with environment-friendly textiles and apparel via methods of reutilising waste materials and developing eco-friendly fibres. 
Smarter factories: Technological upgradation has enabled faster production, high-quality and environment-friendly fabrics. It also allows automation in all arenas of fabric production-right from design and colouring to fibre construction, which further enables optimisation of asset utility and productivity. 
I am looking forward to integrate AI (artificial intelligence) into shop-floor processes and for robotics to help with a higher efficiency. 
What kind of impact will Brexit/US-China trade war have on the global fabric trade? In what ways do you think this will affect the apparel business itself?
Fabric and apparel retail today is driven by consumer sentiments. Brexit in UK is causing negative sentiments and thereby making consumer sentiments negative, impacting retail sales. This will certainly have an impact. 
In the US, its trade relations with China getting sour is making an impact, but not too much. On the whole, sentiments are negative in the US with retail not being good last Christmas, as the nation stands divided internally on lot of things starting from the Mexico border wall to North Korea causing political uncertainty. All this is impacting the textiles and apparel trade; plus, the recent withdrawal of GSP (generalised system of preferences) is likely to impact direct exports from India.
In what ways will blockchain and issues of sustainability/transparency in the days to come change the ways fabric sourcing is done?
Transparency is the cornerstone of blockchain, which aims to streamline across the length of the supply chain. This is particularly important for decentralised organisations to quickly track-and-trace inventory and analyse delays if any. It will definitely revolutionise this industry, especially in terms of time management and overall value chain efficiency.
The size of the overall apparel market in India is large, but suiting fabrics account for a negligible 3-4 per cent. What are the reasons? Keeping trends in mind, do you see this dropping further?
The current patterns of consumer behaviour towards purchasing products, especially in the textiles industry, indicate that the main factors governing their buying decisions are convenience and fashion. While sales for ready-to-wear are increasing, there is a shift in the buying mentality of several niche segments owing to the increased growth of ready-to-stitch as well. That said, the reach of the textiles industry is enormous. The industry in India accounts for 24 per cent of the world's spindle capacity and 8 per cent of the global rotor capacity, with the entire sector contributing 5 per cent to the GDP.
With brands getting phased out and trying to bear with the readymade garments (RMG) onslaught, are we seeing the end of Indian brand names in a category (suiting) that has its origins in the West?
It is a competitive landscape-for both domestic and global players. The average consumer insights are a lot more profound and much more discerning as they were. The domestic textiles industry in India is projected to reach $250 billion by 2019 (from $150 billion in July 2017). That said, Indian brand names are certainly here to stay. In the future, there will be a shift on the customer and the distribution channel being catered to; however, the end-customer will always be fulfilled whether it's through ready-to-stitch or a ready-to-wear.