Tell us about Air Alert and the integration of IoT.
Air Alert is Elgi's IoT initiative to enhance customer service and product quality. A SIM-based system in the compressor transmits data on parameters such as power, volume of air, pressure, and temperature to Elgi's servers. Algorithms are built to highlight inconsistencies in these parameters that may indicate pending service, impending problems, or improve the efficient use of compressed air. With Air Alert, customers can rest assured that their compressors are under constant surveillance. Elgi will also use the data to improve its products' design and quality.
There is an increased focus on sustainable production in textiles. How do technologies incorporated in Elgi's compressors help achieve this purpose?
One thing is energy conservation. The second less-known fact is oil carry-over. So, one thing you can do is that you can highly engineer and oil-lubricate the machine to use and expel very little oil. One of our USPs is that because our machine tolerances are low, we are able to commit to the lowest carry-over in the industry. The reason it is important especially in textiles is that the compressed air is used in a machine that is actually producing a textile product. Oil being constantly thrown in that machine will disrupt its operation; which means you have to maintain that machine more often. But the long-term is to become absolutely oil-free.
What are the challenges that this industry faces? How can those be overcome?
There is a marketing challenge. We need to take all the things available to make your operations more efficient and pitch them as an investment rather than an expense. Manufacturers will move to VFD when the cost is somewhat comparable and then possibly prefer oil-free over a lubricated machine. As young decisionmakers come to run companies, they will take up digital platforms as their first source of information for machines. The challenge for us is to ensure that how do we make sure that they are present in a meaningful way on these platforms and give them access to information in a way they are comfortable with. Providing information in a meaningful way is the key. It is also about packaging air as a solution as opposed to just a product. From a manufacturing perspective, India is not going to stay cheap to produce. Hence, we have to look for ways to reduce the cost of manufacturing. One dimension of it could be automation, a big dimension of it is, process. I think the biggest challenge we have in India is that we tend to be a bit complacent about our labour because our labourers are so cheap.
We never look at a process and say that this could be much simpler. I think that we have a lot of opportunity to innovate with process.
What is the annual budget allocated towards R&D? How big is the team?
We have well over a 100 people in our team, and we spend 3 per cent of our budget annually on R&D.
What is the annual budget allocated towards R&D? How big is the team? Please share the details of the last two fiscal years and your expectations for the next two?
We can't share the numbers, but we have been growing. By 2027, we want to be number 2 in the world which is a little over a billion dollars.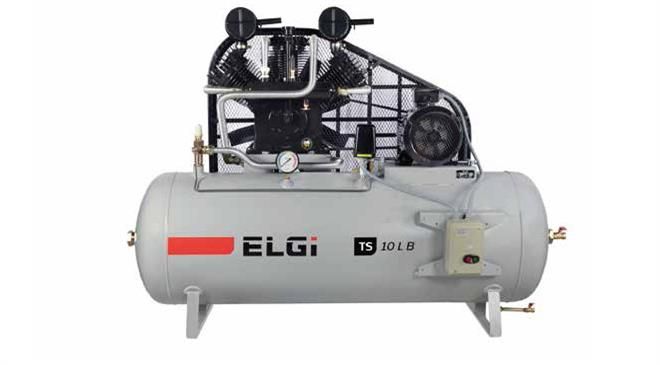 What are the future plans at Elgi wrt textile niche?
We are going to continue to push on energy consumption. We are going to get a big boost through IoT device Air Alert. Our goal is to have 500 machines installed by the end of the year across all industries. We have already installed Air Alert for 21 ITF members. We are going to bring awareness about the cleanliness of oil.
Which are your major markets?
Tiruppur, Coimbatore, Erode and Pollachi belts are very big for us in southern India along with Ahmedabad in Gujarat, and a few spots in Maharashtra in the western region. In terms of abroad, one of the key markets is Indonesia apart from Vietnam. We are fairly young players in both these markets.
Any new markets that you are looking at tapping or seem like a good potential?
I think Indonesia is always a good market, but we would never enter a market purely just for one industry. It is the overall dynamics of how difficult is the industry to enter, what and how well our brand will be received, and how big is the market to make it worth our time.