Which are the latest machine additions in your product basket?
Last 3 years we were working on steamer machine. We have produced 2 separate prototypes for different types of printed fabrics and made trials and improvements on those two machines and finally we launched them officially at the beginning of 2019. The response from the market was quite good and we had plenty of orders; more than what we had expected. On the other hand, in 2018 we had launched our new high squeezing pressure padder unit. This system provides better squeezing efficiency compared to conventional padder and this directly affects the process in a positive way. As you know, you need to spend energy to evaporate the water content from the fabric. In conventional padder the best pick up value after padder is around 75 per cent. With our new system, we are able to achieve 30 to 50 per cent depending on the fabric type. If such a padder is used in front of a stenter or any type of drying machine, it directly gives a huge advantage in energy efficiency, chemical consumption as well as production capacity of the machine.
What is your R&D team like? How much do you spend on R&D on a yearly basis? Where do they source information on trends and consumer insights from?
Our R&D team is composed of 6 engineers – 3 mechanical engineers, 1 industrial design engineer and 2 automation engineers. They are currently working on our new projects and on improvements of our old machines. At least 6 to 10 per cent of our annual turnover is spent on R&D projects and confidently we can say, we are one of the top companies who spend a lot on R&D in this textile machinery world. As we said before, we are always in close contact with all of our customers. The first leg of efficient R&D is the feedbacks of customers. Because they are the users of the machine and their comfort is one of the key points. From lubrication to mechanics or electronics of machines, in some cases, we get really creative suggestions from our customers and we do our best to adopt them into our machines. The second leg is to follow the actual engineering trends or fabric production trends and use or adopt them to production line or produced machines. If you have enough flexibility and technical capability in your production equipment or if you have enough knowledge about new trends in fabric processing and can adopt it to your machines, it directly gives you maximum efficiency in designing, production and costing of the machines. Third and for us the most important part is trial. Without trial runs, you can never be sure and so we spend a lot of time making sure each and every parameter of the designed system is correct, sustainable and consistent. Whenever we feel it is ready for launch, we start to promote it.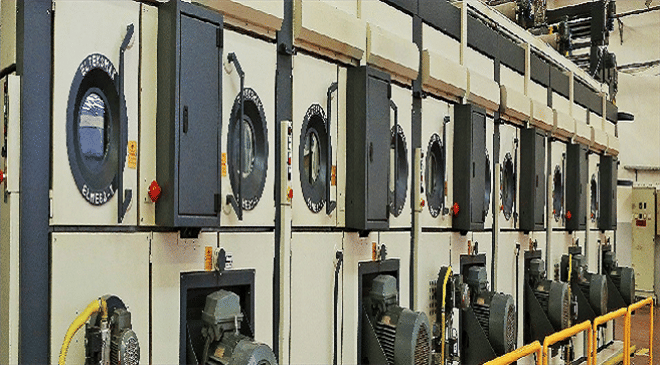 Which are some of the latest projects your team is working on?
At the moment our team is working on a project for new generation stenter machine which will definitely reset the accepted rules in this segment of machines. Our existing design stenter will continue and the new generation machine will provide a new point of view to customers with innovative mindset. On the other hand, we are now working on a project of complete blanket line with one of our customers, which will be the first application in the world.
Are the machines made at Elteksmak Industry 4.0 compliant?
The complete range of our machines is equipped with remote control system for software updating and fault detection. Also, all of our electronic systems support the communication protocols which are necessary to integrate the machines to customer plant process control systems. On the other hand, we have already finished our preparations and infrastructure for Industry 4.0 integration.
What type of sustainable practices are you adopting at the production and plant level? What kind of energy saving is it leading to?
The key point in this regard is definitely following the technology and investing in proper tools. From designing to quality check, from storage management to accounting or from service to sales, all parts of our company are being managed by technology and people. Each department can be considered as the gears of a complete system. If you are able to make it run simultaneously and if you are able to support it with your technology, there is no need to make anything extra. System works automatically. We are using latest technology production equipment and designing software. All our production administrative staff are professional engineers. Investing in finest technology will bring you nothing without investing in people. From top to bottom all our employees are experts of their jobs. Such a principle provides direct energy efficiency at every stage of the business.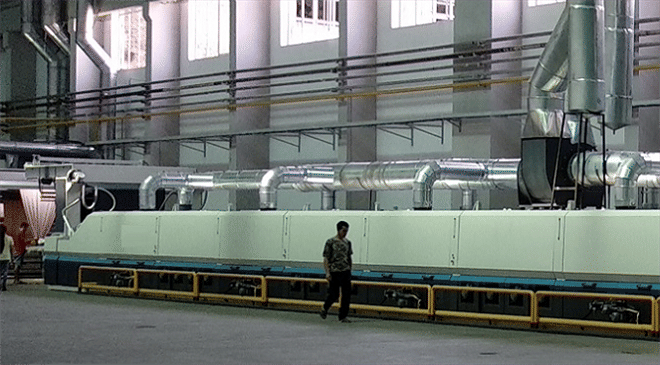 How is the textile finishing and drying segment going to evolve in future?
All around the world, energy takes the highest priority in production costs of textile products. All manufacturers do some kind of serious homework about energy saving solutions for their machines. But only energy saving solutions or solutions for higher production capacity and quality are not sufficient to create proper value addition to customer processes. Technology is getting better day by day but value addition of technology to textile machinery is limited due to its very nature. Before we were talking about 20/30/40 per cent energy saving solutions but today we talk about 3/5/8 per cent. Because technology is accessible to everyone and we are all around the limits. We believe that, especially for drying technologies, our segment will evolve to reduce the number or type of the machines by creating some better process parameters for our customers. For example, designing a single multi-purpose machine in a dye house can create more efficiency than saving energy itself.
Please share details of production for the last two fiscal years. What is the target set for next two years?
In 2018 we had produced 45 machines and 30 of those machines have been exported to other countries. In 2019 we produced 48; 36 of them have been exported. In 2019, we made some investment to increase the production capability of our factory. For 2020, we are planning to produce 60 machines and next year our plan is going to be 70 machines. Of course, all those improvements mainly require quality labour and proper after sales service. In the current year, we are planning to set up a strategy for improvement of our factory systems for the machine numbers that we have mentioned.
What are your future plans?
To be honest, minor future plans just help to set up a short term strategy for your business. We always keep our major plans ahead of our minor plans. Our aim is to become a systematic production centre with each and every department providing the best equipment with the best technical support and creating a totally satisfied customer range as well as to impose the idea of 'Made in Turkey' in all world markets. (PC)