We are the only drying technologies manufacturer in Turkey
Located at the west part of Turkey in Denizli City, Elteksmak Machinery is an expert in textile finishing and drying technologies. Şemi Maner, Sales & Marketing Director of Elteksmak Textile Machinery, speaks to Fibre2fashion about Turkey's textile finishing and dyeing drying machinery industry, about Elteksmak's market share in the country, its new machine additions and future plans.
How big is the textile finishing and dyeing drying machinery industry in Turkey? Where does Turkey stand in this niche with respect to the world? What novelty does Turkey offer as a region?
We can confidently say that Turkey is the new worldwide leader for textile machinery production. Here, all types of textile processing and finishing machinery are being produced at the highest quality and are exported to more than 150 countries worldwide. We can say that Turkey is standing at the centre of the whole world market. Superior quality production compared to Far East machines, non-ignorable cost advantage compared to European machines, logistics advantage thanks to its central location in the world market, takes it ahead of its competitor countries.
What is the market share of Elteksmak as a manufacturer of 'finishing and drying machineries' in Turkey?
In terms of market share, we are one of the top three companies in Turkey; our top competitors also produce wet processing machines like dyeing machines, washing ranges, etc. We are the only drying technologies manufacturer in Turkey and in the world. Elteksmak is the third biggest exporter from Turkey for textile machinery and the No1 exporter of drying machines.
Where is the manufacturing/ production done?
Our factory is located in Denizli, one of the biggest textile cities of Turkey for towel and home textile production. The complete plant covers 20,000 sqm indoor area on a 25,000 sqm total field. Our location can be considered very advantageous as it is very close to 3 major seaports and 2 major airports. As a result, we are able to respond to requirements of our customers easily in terms of supply and service.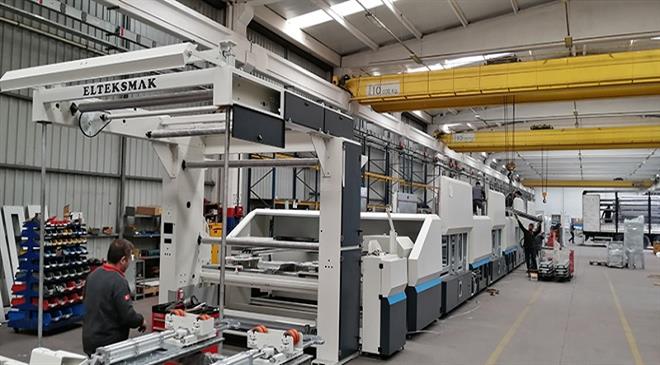 What are the various types of finishing and drying machines you produce? What is your yearly production capacity?
Right now, we are producing 5 types of products as our main production and some auxiliary systems. In Continuous Tumbler Group we have 2 types of machines and we are the only one in the world who produces both types of machines under one roof. Elmego X Continuous Tumbler Dryers are designed as modular and can be customised according to required capacity of customer by increasing or decreasing the number of cabins. Specially designed for high production, EL-Nino Continuous Tumbler Dryers are designed as monoblock body; production capacity can be considered limited but effect quality is superior. Also, it is possible to combine both machines for maximum capacity and the best effect. Poslu Stenter machine provides an optimised blend of ergonomy and functionality with its awarded design. Airelax X Relax Dryer machines serve our engineering quality to knit manufacturers in terms of production and fabric quality. Our newest member – Vaporesso steaming machine creates very efficient and economic solutions for steaming process of printed fabrics. FIX series polymerisation machines are being efficiently used for curing processes of disperse and pigment printed fabrics. Apart from our main production, we also produce padder units, rope opening machines. Annually we are able to produce 60 machines regardless of the machine type.
Which manufacturing trend is going to drive the way you do business in the next 2-3 years?
We still believe in producing all the machine components under the same roof instead of the mentality of using subcontractors like European companies do. With a proper quality check, you can set the standards of your production easily if you manufacture all the parts of your machines in your own plant. Also, this provides higher flexibility and quality for tailor made solutions for your customers' demands. Subcontractors always bring a risk of standardisation for your machine part's quality. Also, such production mindset directly reduces the option of flexibility.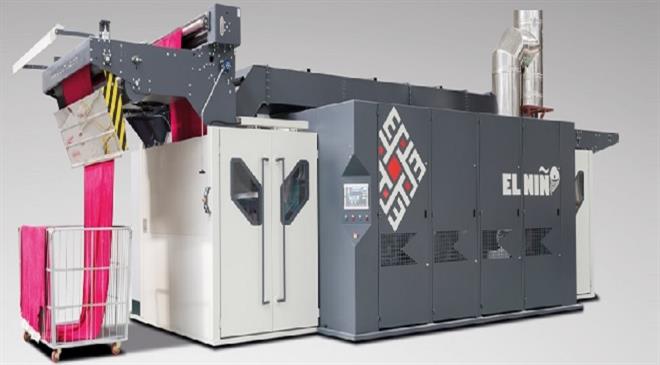 Who are your major competitors worldwide? How are your machines superior to other suppliers?
You know, textile is one of the biggest markets all around the world and there is a serious competition between machine manufacturers. We can easily say that the total market is much bigger which a single or several suppliers can handle. For example stenter machines are one of the main machines in a dye house and there are more than 100 companies worldwide producing it. Big or small, all companies are competition for us. On the other hand, for continuous tumbler dryer machines, we produce two different types and for both types we have 2 competitors each, i.e totally 4 companies. Competition is more in the machine segment if you compare it with competition against 100 suppliers. Technologically, more or less all suppliers have better production standards compared to several years before and as a result advantages or disadvantages of the machines are losing their importance. In such cases, you need to create a different path to success. Selling a machine is the easiest part of the job. Important is to keep it serviced in any circumstance. So, technical properties of the machine are important, but sustainable operation of the machines is more important to create complete satisfaction for all parties. Thus, we keep ourselves ready for any requirement of our customers. We are located in a textile city placed in a textile country. We have much knowledge of every kind of fabric processing technology and keep close contacts with our customers to get proper feedback regarding the performance of our machines. This situation creates easier product development or improvement.
What per cent of your machines do you export annually? Which are the top markets geographically?
Since last 5 years, we are exporting approximately 60 to 70 per cent of our production. As you can imagine, Turkey is our main market. Since last 3 years Uzbekistan and Egypt are our top overseas markets and confidently we can say that we are leaders in those markets. Pakistan, Bangladesh, India, Iran and Russia are the major markets following them. Also we have opened several new markets by placing machines in countries like Argentina, Mexico, United States, Portugal, Belarus, Sudan, etc.