We help fashion brands develop sustainable supply chains
Brazil-based Farfarm develops fabrics from agro-forestry, which they call 'textile agro-forestry'. In a chat with Paulami Chatterjee, chief executive officer Beto Bina talks about how the company is partnering with brands and designers and helping them regenerate the planet by producing sustainable fabrics.
What is agro-forestry as a concept? Was it existing before or is it a totally new concept?
Agro-forestry is an ancient way to grow crops in the forest. Indigenous communities have always grown cacao and coffee in the shade of trees, now we just leverage these methods to grow natural fibres as well. The idea of agro-forestry is to mimic nature, making species to collaborate with each other, creating a close ecosystem without the need of external inputs.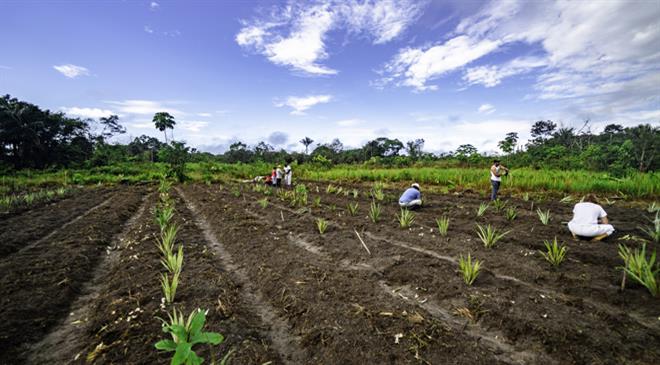 How did you come across the idea of creating sustainable products through agro-forestry?
Two years ago, I decided to build my own business-one that would satisfy me professionally and personally. While researching about regenerative systems and permaculture, I got into agro-forestry and loved the concept. Then I connected with my background in business and marketing strategy to understand that there is a big change in the fashion industry and it is an industry that we can bring added value to brands through process and transparency.
What do you produce through agro-forestry?
All our agro-forestry projects have natural fibres as the main crop, but we also focus on native species from the respective biome as well as cash-crops and food crops for the communities we work with.
When did you start your company?
We started two years ago with a prize from the Amazonian Entrepreneurial Centre. Since then, we have been investing our money to develop our agro-forestry lab. Most recently, we are developing consultancy work for fashion brands, helping them make their supply chain more sustainable, from farm to stores.
Where are the areas where you have started up with your pilot project? How is the project progressing?
We have two prototypes, both in Brazil, one in the state of Pará (Amazon biome) and other in the state of Minas Gerais (Cerrado biome). Both will harvest and test cotton by the first quarter of 2020, so we will be able to set up the projects for scale.
What percentage of sustainability and circularity does this promise?What percentage of sustainability and circularity does this promise?
Our projects are sustainable by design. From the environmental perspective, as we regenerate degraded areas providing ecosystem services. From the social perspective, we educate agricultural families to develop agro-forestry, increasing income and food security.