Every retailer's worst fear is promising a product not in stock
FineLine Technologies provides customisable branded, barcoded and RFID integrated labels, tags and badges for supply chain, omni-channel fulfillment, POS, access control and consumer engagement needs. George Hoffman, Chairman & CEO, FineLine Technologies discusses RFID solutions in the times of omni-channel retailing.
Please tell us about the recently issued patent to FineLine Technologies.
US Patent US 9,652,733 B2  pertains to measuring, tracking and reporting upon the quality of RFID tags as they progress through a supply chain. Billions of dollars are being invested in RFID technology across industries, most notably in apparel retailing. Here, retailers employ RFID to improve inventory visibility, which can yield increased sales and the ability to successfully implement an omnichannel strategy. Virtually every implementation is based upon affixing an RFID sensor (tag) to the physical product or item of commerce so it can be easily scanned and identified anywhere in the supply chain.
However the readability, and therefore the overall success of these implementations, depends upon the sensors' quality which can degrade for various reasons as the tags progress through different and complex supply chains. While there are many RFID patents, US 9,652,733 B2 is the first that measures and tracks an RFID sensor's quality as it moves from point-to-point. The ultimate goal is to ensure the highest quality levels through early detection and analysis of factors that adversely impact performance. The optimal place to detect RFID sensor failure is far up the supply chain where it is more cost effective to correct the problem. This can be at the point of tag attachment or even at the tag supplier's location before the tags are shipped to the vendor.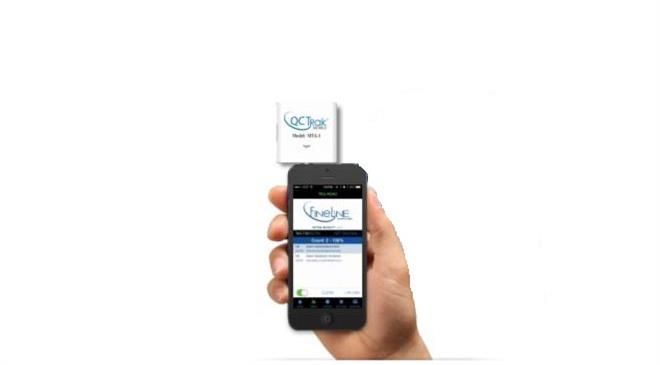 How has the use of RFID in retail evolved? What are the future applications in retail?
Retailers are taking a close look at their RFID programmes' ROI. Measurements are based upon improved sales associated with having the right product on shelves at all times and from store labour savings resulting from greater inventory storage efficiency. Also, today many retailers are finding that in order to implement a successful omni-channel strategy, their inventories must be far more accurate than they are currently. In this respect, RFID becomes a requirement.
What percentage of RFID solutions are used by apparel retailers globally?
As reported by RFID Journal on October 21, 2016:  "The rate of adoption for radio frequency identification in the retail apparel, footwear and accessories market has more than doubled during the past two years, according to a survey of 60 European and US retailers and wholesalers, conducted by management and strategy consulting firm Kurt Salmon."
Which are your major markets for RFID solutions?
Retail, secure credentials (venue or event ticketing), and libraries are our major markets.
With omni-channel retailing becoming a reality, what kind of new-age retail challenges can be resolved using RFID?
Every retailer's worst fear is promising a customer a product and then finding it's not really in stock. So, first and foremost, RFID enables omni-channel by providing extremely accurate store and DC product inventories.
How many barcodes/tickets do you print annually for retailers? How are manufacturers and retailers taking the transition from barcodes to RFID?
We print over six billion tickets a year with about 4 per cent being RFID, and this figure is growing quickly. Both retailers and manufacturers are becoming more familiar with RFID tagging and are therefore embracing it much closer now than just five years ago.
What kind of data analytics do FineLine's RFID solutions provide?
FineLine is laser-focused on the supply chain; so, we can provide analytics regarding the quality and performance of RFID sensors at virtually any supply chain point. Companies like Tyco, which provide retailers with RFID software, offer myriad retail store sales data. In other verticals, including secure credentials for event and venue management, companies like Stark RFID provide analytics around patron engagement.
Please share details of your last two fiscal years and your expectations for the next two.
Last year, we increased RFID tag sales by more than 100 per cent. As RFID adoption increases, not only in apparel retail but also in other verticals that we service, we expect to grow by over 50 per cent for the next 3-5 years.
What are the future expansion plans at FineLine Technologies?
We continue to expand our capabilities at our four production hubs servicing America, EMEA, ASEAN and the sub-continent. Areas of expansion are in ultra-high frequency (UHF) and  high frequency (HF) high speed production and encoding. Plus, we continue to produce highly engineered integrated sensors for special purpose applications. (HO)