Which are your major markets in Bangladesh and abroad? Please tell us about your retail presence.
In Bangladesh, we are present in both retail and wholesale markets. We have three outlets in Dhaka.  Mid and mid-high are our target segments. Besides this, for retail, we also use online platforms. Internationally, Europe is still our major market.  We export to 14 countries, including Sweden and the Netherlands, with limited exports to the United States, Canada and Japan.  Fashion accessories and home textiles are our major products.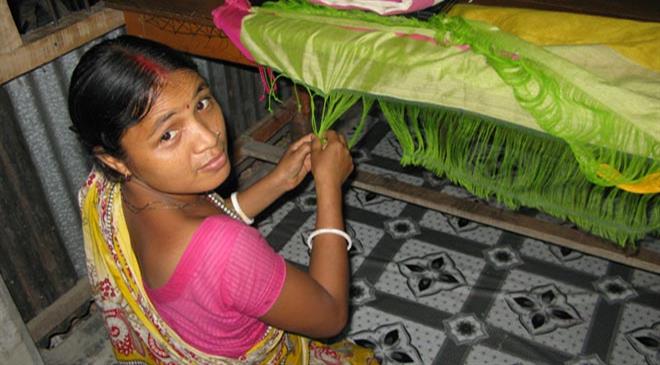 What exposure did you gain by attending international fairs? What perception do they have about the handloom industry?
Now we use recycled yarn for fabric production. Handloom and recycled yarn are drawing strong attention of buyers. Zero carbon emission is another magnet for catching attention of conscious buyers.
Are you collaborating with any international brands and designers now or maybe in the future?
Not yet, but if we get a chance, we definitely will.
Tell us about your latest collection.
We have used recycled yarn for producing home textile products like curtain, apron, tea towel, shopping bag for our new collection.
What is the perception of young Bangladeshi consumers towards handloom?
The young generation in Bangladesh has taken to handloom for fashion, comfort, social aspects and environment consciousness.
What needs to be done to keep handlooms more relevant?
a) Wages of weavers and relevant workers need to be increased
b) Fabric design and development needs to be patronised
c) Dyeing needs attention
d) Marketing should be improved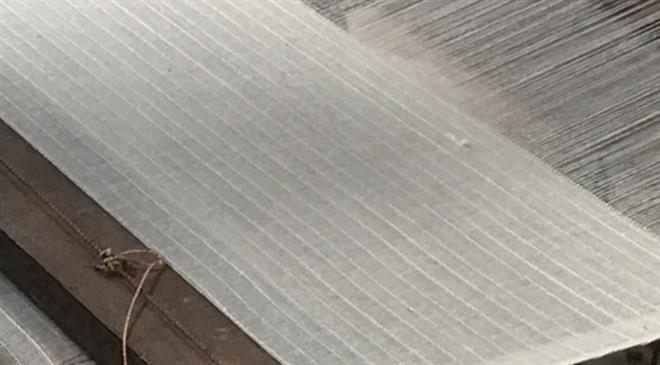 What are the challenges that this niche faces?
Two major challenges are changing of profession by weavers due to the low income from handlooms and the competition from low-priced powerloom products.
What kinds of disruptions does this niche need?
(a) A strong message to users on behalf of a handloom manufacturer regarding handloom's social aspects, environmental aspects, comfort in use, small-scale production and preserving the heritage art of weaving.
(b) Increase the wages of the weavers and other stakeholders
But to make handloom products affordable, the government can help at the production level by providing credit at low interest rates, cheap electricity, establishing dyeing infrastructure, including effluent treatment plants; setting up fabric processing and finishing units in different handloom weaving areas, establishing research centres for development of design, loom and new weaving techniques.
A special floor or building or a mall can be allotted at low rentals for solely marketing handloom products by local weavers in different corners across the country. The government can provide a dedicated place in Dhaka for handloom export goods at nominal rent. It can set up a handloom museum and organise handloom training programmes for entrepreneurs.
How supportive are government initiatives and schemes towards the handloom community?
Government offers small-scale loan facilities and some other help, but it is not enough and significant.
Do you plan to add more product categories or expand your current set-up?
Yes, I plan to develop hand dyeing, handloom fabric finishing and hand-spun yarn production. I want to expand product offering in the home textile category. (HO)