Which brands and retailers are you associated with?
Hela manufactures for an array of brands and retailers from intimatewear and casualwear to sportswear. Our top three brands or groups in intimate wear are PVH (Calvin Klein, Warner's, Tommy Hilfiger and Izod), Michael Kors and MGF group of brands; for casualwear arm our main customers are VF Corporation, Tesco, Marks & Spencer; and we manufacture for Speedo in sportswear.
What kinds of quality and design standards do you comply with?
Five out of the nine factories we have in Sri Lanka have been awarded Gold WRAP certification, and we are currently the only PVH Green rated plant in Africa, which speaks for itself in terms of where Hela places its benchmark for quality. In terms of design, since we manufacture end-to-end designs, we always follow a customer-price architecture which is designed to suit the demand for fashion products, which in turn allows the customer to market the product at the right price.
What is your R&D team like? How much do you spend on R&D on an annual basis?
We have a diverse R&D team, in terms of expertise as well as experience in the industry. The team expertise ranges from mechanical/automation engineers, fabric technologists, product development specialists to data scientists and business analysts. While most members have a minimum of 3-5 years of experience in the industry, we also encourage those from outside the industry to join the team.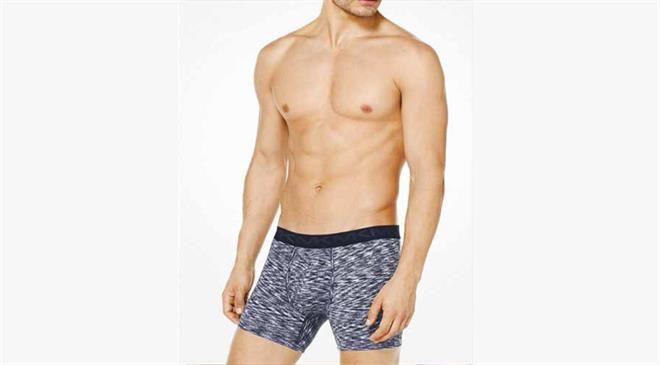 How sustainable are your production facilities?
The Higg Index is a self-assessment standard for the apparel and footwear industries to assess environmental and social sustainability throughout the supply chain. Hela has assessed five out of the nine factories in Sri Lanka and the factories in Africa as well. We are actively working to assess the remaining factories so that collectively-as a group- we work towards sustainability from the initial point of the garments' lifecycle.
What policies and practices have helped Sri Lanka as a manufacturing hub for the innerwear sector?
Most brands turn to Sri Lanka for innerwear due to the high standard in quality and end-to-end solutions. All leading manufacturers in Sri Lanka boast of very high standards in compliance for their factories as well as employees. This has become part of the overall country's offering. Hela Clothing, like most leaders in the industry, provides more than just manufacturing solutions for brands. An end-to-end approach for design & innovation is a key offering that differentiates us from Asian counterparts.
How do you ensure a lean supply chain?
We work closely with strategic suppliers who are located close to our manufacturing facilities for speed models and focus on VMI/JIT initiatives. Hela has service providers within the plants to make the manufacturing as lean as possible. Demand forecasts and supply forecasts are areas which we are focusing on in order to better VMI/JIT initiatives.
What are the HR policies followed across your offices?
While Hela firmly enforces and deploys several HR policies into practice, they fall under the key pillars of (i) attract talent, (ii) develop talent, and (iii) retain talent. Under these pillars, some other initiatives are gender equality, diversity and setting up workplace flexibility as the new norm.
What are the latest technological innovations used in the manufacturing and designing of bra, bralettes, boxers and panties?
Most of our technological innovations are focused around our largest product ranges-boxers and panties. Adding more functionality by creating an ideal fit and comfort through fabric features are the main technological innovations in these categories.
Are you into maternity innerwear?
No, we're currently not manufacturing maternity innerwear. However, we are exploring innovative solutions to provide added functionality to this category of products.
The lines between innerwear and outerwear are blurring. Are you working towards designing products in this range?
Guaranteed that the lines between innerwear and outerwear are blurring, given how athleisure and certain intimates such as bralettes which are considered to be innerwear are also worn as outerwear in a massive boudoir-dressing trend which has caught on. We offer products in this range as part of our seasonal design and innovation offering. To name a few, we have created fashion bralettes with added functional support for wearing one for a workout.
What is your manufacturing capacity? Any expansion plans?
Our current manufacturing capacity from a group perspective would be 6.5 million units of intimatewear and three million units of apparel every month. Seeing how we aggressively ramped up over the past two years given our expansion into Africa and Mexico, for the next couple of years we will focus on optimising our growth potential and stabilising our efficiencies. The growth in capacity will continue to come from the factories in Africa.
What's in the pipeline?
In terms of products, we are continuously innovating to identify and improve functionality. We provide a 'big data analytics' based approach to identify white space opportunities for brands who want to increase market penetration.
How did you fare in the last two fiscals and what are your expectations from the next two?
The last two were years of investment and setting the foundation for our growth to become a $300 million company by 2020. We made significant investments in Kenya and Ethiopia and now employ 5,000 people in the region. We invested heavily in our Sri Lankan manufacturing arm and in our people by introducing lean concepts and layouts across the group as well as investing in sustainability. This has won us a PVH Human Rights Award and we currently have the only Green rated factory in Africa. Now that our investments have stabilised, we are looking forward to reaping the benefits of the investment we made over the past two years. We see Kenya and Ethiopia growing by 25 per cent while the Sri Lankan operations continue to build on their expertise to become the technical hub for the group.(RR)