Our vegan sneakers sell just like leather sneakers
Hugo Boss is one of the leading companies in the premium segment of the global apparel market. The Boss and Hugo menswear and womenswear cover businesswear, casual outfits, eveningwear and athleisurewear. The Group takes concrete measures to fulfil its commitments towards the people and environment. Director Global CR, Product and Supply Chain Integrity, Andreas Streubig spoke to Fibre2Fashion about sustainability in luxury apparel and the group's efforts to keep a clean supply chain.
Are the number of consumers switching to more conscious choices growing in the luxury apparel segment?
In the premium segment, in which we operate with our Boss and Hugo brands, consumers have always had high expectations on the longevity and quality of the products. In the same way, they expect the products to comply with certain social standards in the supply chain as they pay a higher price for it. One can say that sustainability, to a certain extent, is regarded as an integral part of the high product quality customers are expecting. So, the luxury and premium fashion consumer has always expected a high standard compared to fast fashion and other segments for example.
What we are seeing increasingly now is that more customers are also looking at sustainable materials or, for example, questioning the environmental friendliness of packaging. A few years ago, we received far fewer enquiries about this. In this regard, we also have a good demand for our "responsible" styles-products produced with particularly environment-friendly materials and processes. For example, our vegan sneaker made from pineapple leaf fibres sells like a conventional leather sneaker. The sustainable range of other brands in our segment is also growing steadily.
We therefore believe that more customers in this segment want to make more conscious decisions. This, of course, requires a corresponding range of products and services. Thereby, it has to be said that quality and design are still the primary purchasing criteria. That's why we are always looking for sustainable solutions not compromising on these aspects or standing aside our core product range, giving the customer an attractive sustainable product offer.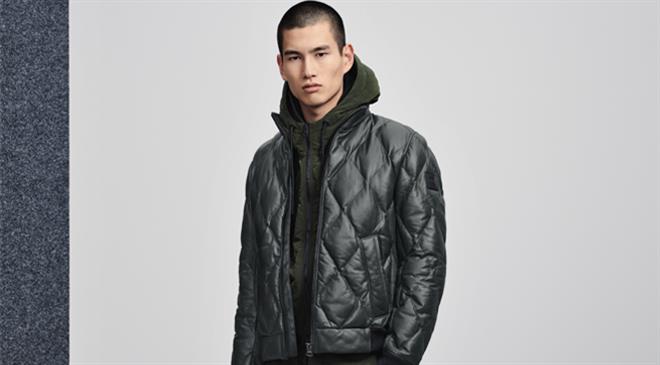 What sustainable changes and initiatives have been taken at the Hugo Boss Group?
We have been pursuing the topic of sustainability in our company for a very long time. The long-standing and good cooperation with our suppliers has always been a core aspect, as has the longevity and safety of our products. These issues continue to be of central importance to us. 
Thus, we have a strong social programme for the supply chain, which is accredited by the Fair Labor Association (FLA). Here, we also actively engage in various initiatives such as the Bangladesh Accord to continuously improve working conditions in the producing countries. 
In the area of chemicals management, we rely on cooperation within the industry, especially with our suppliers. We are a member of the ZDHC Roadmap to Zero programme and work continuously with our suppliers to replace hazardous chemicals with new alternatives. 
When it comes to our product, we were one of the first premium fashion brands to promote animal welfare and have therefore stopped using exotic leathers and farmed fur since 2016. We are currently working continuously to convert our materials to more sustainable sources. For example, around 40 per cent of our cotton already comes from more sustainable sources and we have set ourselves ambitious targets for other materials as well. In recent months, we have worked intensively on increasing customer communication on our sustainable products so that our customers can make informed decisions. For example, they can now filter products in our online shop accordingly and receive additional information on sustainable materials used.
Another elementary factor, of course, is our impact on climate change. Here, we have already been able to reduce our impact at our own sites through energy efficiency measures and the use of renewable energies. We have also developed a sustainable concept for our stores, according to which they are being renovated step by step. To reduce the main impacts of climate change in the supply chain, we have signed the Fashion Industry Charter for Climate Action and are working with various industry stakeholders on systemic improvements such as improved access to renewable energies. 
Given the fact that in less than 30 years this planet will have to feed and clothe more than 9 billion people it is imperative to think of how to decouple the necessary growth in production from the limited natural resources. We have to close our loops. As a signatory to the Circular Fashion System Commitment, Hugo Boss committed itself to develop appropriate measures to improve for instance the recyclability of our goods and increase the use of recycled inputs into our supply chains. Since up to 80 per cent of the later recyclability of a style is determined already during design and technical development, we considered it necessary to start with dedicated trainings for designers from this end of our business to make their work in a way future-proof.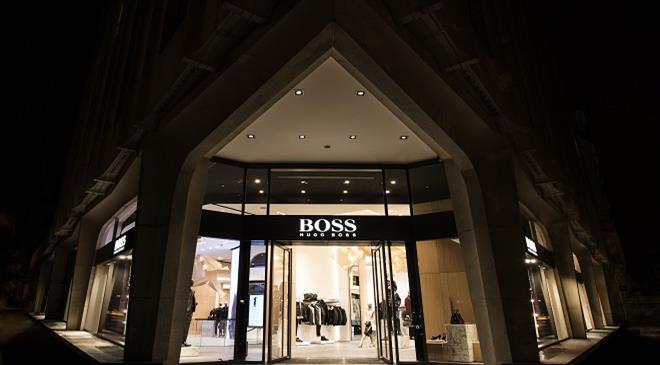 Which are the main most conscious markets for Hugo Boss? How are you catering to them?
Sustainability for us is an overarching topic that we manage globally. We do not differentiate by markets when it comes to this aspect, as our customers are rather defined by their general lifestyle, their personal preferences and interests than by national criteria.