IDH has trained 2.8 mn farmers on good agricultural practices
IDH, The Sustainable Trade Initiative, with headquarters in the Netherlands, brings governments, companies, CSOs and financiers together in action driven coalitions. It orchestrates the powers of law, of entrepreneurship and investments to work together to create solutions for global sustainability issues at scale. In an interview with Paulami Chatterjee, Sibbe Krol, Senior Program Manager Apparel at IDH, speaks about some of the major achievements of IDH till date and the key apparel centric programmes being run by it in different countries.
Give us a general background of IDH. How and when was it formed? Who are the key people and organisations associated with it? How big is the team of IDH right now?
IDH, The Sustainable Trade Initiative is an international organisation that convenes, finances and manages programmes to accelerate transitions toward sustainability together with multinational and smaller companies, governments and civil society. Funded by different governments and foundations, IDH delivers scalable, economically viable impact on the Sustainable Development Goals. IDH operates globally in different industry sectors ranging from coffee and tea to cotton and apparel and encourages joint investment in innovative models to realise long-term solutions for environmentally and socially sustainable production and trade. 
Around 250 staff are working in 40 countries, and IDH is mandated by over 600 public and private partners to work towards sustainable production and trade.
What are some of the major achievements of IDH till date?
Impact is an ongoing mantra for IDH. As we operate in many industry sectors, I've limited our answer to the textiles & manufacturing sector. We have managed to put collaborative action in motion to address sustainability challenges in improving resource efficiency at field level, supporting the development of chemical guidelines for the Vietnamese apparel industry, and facilitating acceleration of the efforts for on-product transparency concerning sustainability information for consumers. 
Putting some achievements in numbers, through all our programmes we have reached a total of 233,744 workers (54 per cent women and 46 per cent men) by improving their working conditions. With the Life and Building Safety (LABS) programme, we have been impacting the working conditions of 120,163 workers. LABS was launched to mitigate preventable structural, fire and electrical safety risks in apparel and footwear industries. Our Race to the Top programme, led to improvements in working conditions and worker satisfaction, reductions in worker turnover in factories (from 13 per cent to 8 per cent per month), while boosting productivity, and reducing re-work rates. 
IDH has also contributed to training 2.8 million farmers on good agricultural practices covering 7 million hectares and producing 6.5 million metric tonnes of Better Cotton lint through our strategic partnership with the Better Cotton Initiative. In Mozambique, we partnered with key cotton concessionaries to invest in the development of water resource and conservation structures, so as to leverage over 100,000 m3 of water that was previously unavailable, for cotton production, crop diversification and animal husbandry, and servicing over 2,000 community members.
Through a climate-resilience project in Maharashtra, cotton farmers saw a 20 per cent reduction in costs of production, and nearly one-third of the project farmers were able to take up a second crop as a result of the additional water-harvesting potential created and the community-managed water budgeting. In our work in 2019, some 2,813,785 cotton farmers are trained on key subjects for sustainable production, environmental and social sustainability.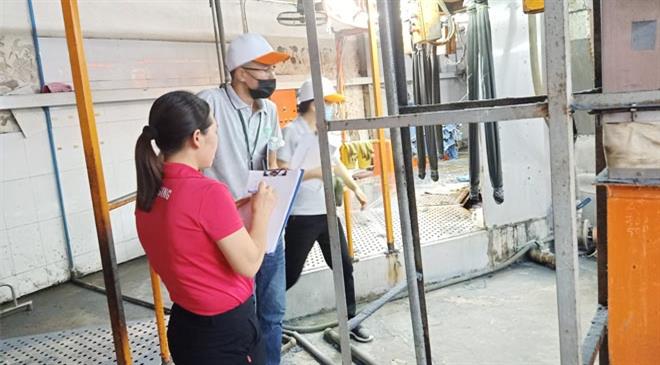 Which are the key apparel centric programmes being run by you and in which countries?
Race to the Top in Vietnam 
Pakistan Buyers Forum 
Life and Building Safety (LABS) initiative in Vietnam and India
The Forum for Sustainable Textiles and Garments - Ethiopia
Founding partner of the Apparel Impact Institute
How do you choose your project/programmes at various places? Do you have local coordinators in countries as well?
We often co-create our programmes together with businesses, governments, and other civil society organisations. For the
Tier 1 programme
, we work closely with our partner, the Apparel Impact Institute (AII). In general, IDH likes to be hands-on involved in the creation, facilitation, and scaling of efforts, rather than only funding a programme. The range of our work is varied, but in essence, our programmes should deliver on Better Income (especially for smallholder farmers), Better Jobs (in textiles, food processing and other sectors), and Better Environment (related to water, greenhouse gases, and other impact areas). IDH works with a mix of local and international staff, to harmonise tools and exchange best practices and learnings, whilst embedding an approach locally and understanding how to maximise efficiency in the local context.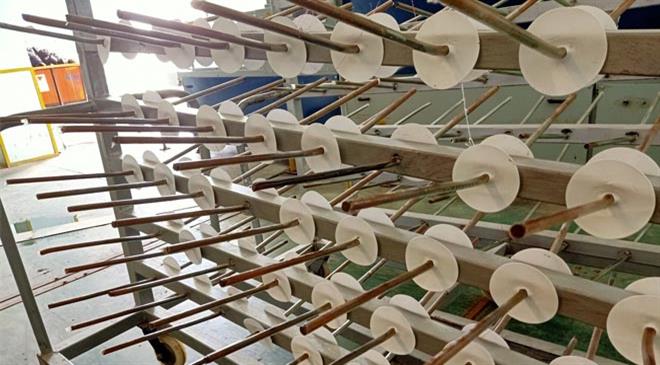 From Race to the Top to your Tier 1 Vietnam programme. Are you only targeting to reduce carbon emissions in this programme? What is this benchmark with regards to Tier 2 facilities?
IDH has been working with 'Tier 2' facilities for over five years. These are the textile mills that weave fabric and embody most of the 'wet processes' such as dyeing, which are the most water, energy, and chemical intensive processes. As such, these facilities require most of our attention to reach the Paris Climate Goals. That said, there are a lot of other facilities where worthwhile gains can be made. In the Tier 1 programme we look at cut, make, trim facilities, which are mostly about cutting and sowing fabric. The main focus is on reducing carbon, however, when we encounter opportunities for reducing water consumption, we do include these as well.