What would be your suggestions to apparel retailers and manufacturers to be future ready?
Being future ready means investing in ways to better serve the end-customer while reducing friction in the supply chain. When we picture the future of manufacturing we think of things like artificial intelligence, machine learning, robotics and sensors. But being future-ready starts with simply being data-ready. The data-ready enterprise operates in a digital environment where documents, processes and workflows are automated and free of paper, excel sheets and e-mail. Going a step further, the future ready supply chain extends digital functionality beyond the enterprise and reaches trading partners. 
Brands and suppliers are connected on a single network that allows data and collaboration across parties, departments and regions while information resides centrally for everyone to access it live. With this in place, cutting edge technologies like artificial intelligence can be applied to improve performance of the entire supply chain to benefit brands and manufacturers, while enabling more opportunities to please the end-customer.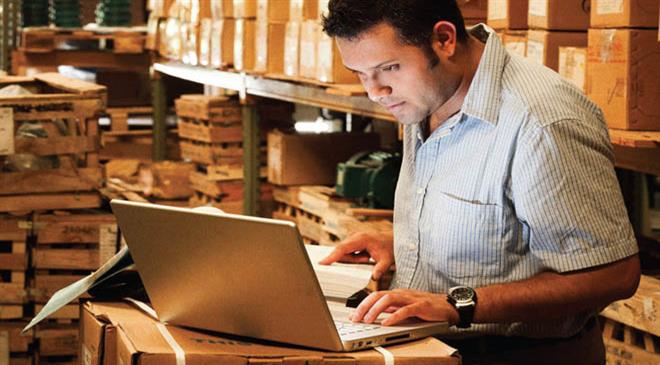 What will be the next big thing in ERP?
Traditional ERP was enterprise centric. The future of ERP is network centric. It is cloud based and built to manage commerce in a global ecosystem or networked environment to empower trading partners and foster a multienterprise flow of data.
What would be your top three predictions for the future of supply chain in the textiles and apparel sector?
Manufacturers/suppliers will increasingly become strategic differentiators and value-add partners to brands and retailers in three ways: 
co-innovation on new materials and products 
niche projects to tackle challenging issues such as sustainability and environmental responsibility  
a larger role in direct to consumer delivery.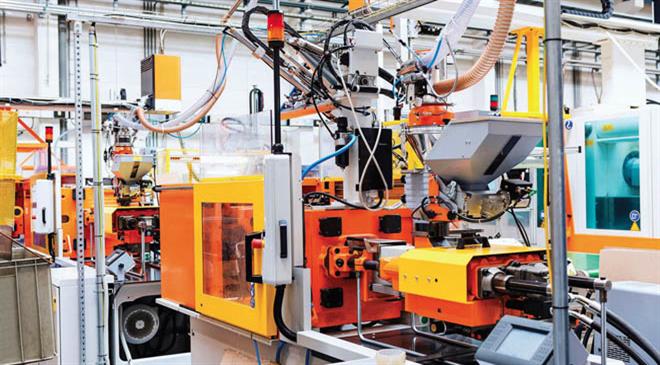 What are the latest innovations in the solutions offered by Infor?
Some of the big innovations at Infor include Control Center, a cutting-edge supply chain visibility and intelligence solution that enables supply chains to be data-driven, self-learning and consistently reliable. This is a big, visionary solution that transforms the way supply chains are managed using AI and machine learning. In the world of apparel manufacturing, one of the newer tools from Infor is Cash Flow Manager which enables manufacturers to see approved invoices across multiple customers and select invoices they would like to finance. Incoming receivables are consolidated into a single easy-to-use view. Cash Flow Manager actually helps prescribe the optimal receivable to finance based on various user parameters.
How does your network help improve visibility across the supply chain in fashion industry?
Our network is built to facilitate multienterprise visibility and orchestration. It is architected as a network to serve as a foundation or system of record for complex transactions and processes. For the fashion industry, this means that brands can have visibility into the production and delivery of goods starting at the order, all the way through work in process such as cutting, dyeing and sewing, and then into the delivery of goods from factory to the store shelf. Their suppliers or manufacturers have visibility into information that's important to their world. They see orders and amendments, they have visibility into the status of payments to know when they will be paid, and they have visibility into incoming receivables available for financing including optimal discounting options to enhance their decisions.
How will the fashion product lifecycle management (PLM) market look like five years from now?
AI and Machine Learning will make its way into PLM and the planning process, featuring things like recommendations to help enhance designs and round out assortments, intelligent alerting, and more process automation.
Please tell us about the recently launched cloud PLM for fashion. What digital changes does it bring to the fashion industry?
Infor Cloud PLM slashes time from concept to consumer. It enables internal and external collaboration and streamlines processes from line planning, design, and development to sourcing and production. In today's fashion world where customers expect unique assortments and options and brands are pressured to deliver new styles and looks more frequently, Cloud PLM creates new possibilities in product development and assortment. This solution is offered in an enterprise grade, multi-tenant solution that can scale from a small design company with 5 users to a large enterprise with over 1,000 users.
What will be the next big thing in PLM?
PLM solutions will leverage the massive amounts of data available to help curate more personalised assortments that are hyper localised. As consumers become comfortable sharing more data, fashion companies can then better predict what will resonate with their customers, which leads to faster sell through and higher profits.
What are Infor's plans with respect to textile and fashion industry? Any new solutions you plan to introduce this year?
We continue to expand critical visibility to shipments in transit across global supply chains. Real-time visibility with GPS tracking for air and over-the-road transport will join our existing Live Ocean tracking this year. This will have a major impact on inventory visibility and agility, including predictive intelligence and predictive ETAs to optimise inventory decisions and ensure fulfilment. (HO)