Being future-ready starts with being data-ready
Digitising supply chains is one way apparel and textile manufacturers can float their boat in the choppy waters of political instability, trade wars, and adverse economic conditions, says Bryan Nella, Senior Director of Content & Thought Leadership, Supply Chain, Infor. Fibre2Fashion talks to him about the next big revolution in PLM, factors impacting the digital supply chain and the latest solutions at Infor for real-time visibility with GPS tracking for air and over-the-road transport.
How would you describe the supply chain situation among textiles and garment manufacturers in Asia?
Globally, there are macroeconomic forces at play such as trade conflict, political instability and interest rate volatility that have ramifications reaching the Asian textile industry. Global trade policies between the US and China have created opportunities for manufacturers outside of China to capture business as many brands and retailers seek to move outside of China. This pattern has certainly existed for several years now, but tariffs have expedited moves outside of China or to 'China + 1' sourcing strategies. Other signs of economic and political uncertainty present risk to apparel supply chains. Upward pressures on interest rates, for example, present new challenges around capital-related risk. 
At the same time, consumer expectations and demands continue to place pressure on brands and retailers. 2019 is a prime opportunity for textile and garment manufacturers in Asia to become strategic partners to their big brand customers by partnering closely to help deliver products and services built around the end-customer. In many ways this means becoming an extension of the brand, committed to on-time delivery and customer satisfaction. This starts with eliminating traditional barriers or silos that exist between a buyer and supplier. Digitising the order, invoice and settlement process, or automating packing, scanning and shipment building at the factory level to enable direct shipments, are examples of progressive moves being made to create new forms of value in the brand-supplier relationship. 
Which geographical regions do your customers for fashion solutions belong to? Where is the adoption of 3D fashion design integrated PLM solutions growing?
Our customers are all over the world, in more than 70 countries. We have high density of customers in places like China, Vietnam, Bangladesh and Sri Lanka. In fact, to mirror that population, we operate customer support offices in Hong Kong, Shenzhen, Taipei, Ho Chi Min, Colombo and Bangalore. 3D adoption is growing, and our Fashion PLM solutions can work with several of the popular 3D solutions in the market today.
What kinds of trade risks and economic challenges do brands and retailers need to be prepared for?
There's a string of risks and challenges in today's volatile trade landscape. Rocky political and economic conditions make for uncertain footing and significant room for supply chain disruption. This includes tariffs, trade laws, and interest rates mentioned above, to name a few. It's important to not get caught up in the news stories and potential crises that we're hearing about each day. One thing manufacturers can do is seek ways to be more agile, flexible and collaborative with their brand customers. Digitising documents and processes, and eliminating paper and e-mail are a couple of ways to begin down this path. For example, if PO and invoice processes are automated in a shared online environment, there is only one version of the order - and no room for discrepancies. Buyer and supplier see the order and any changes made by the other are acknowledged. Right away, this cuts down on 'back-and-forth' e-mails and phone calls and allows everyone to focus on servicing the end-customer. Typical friction between buyer and seller are removed and just as important, financial supply chain benefits can be obtained in this automated environment.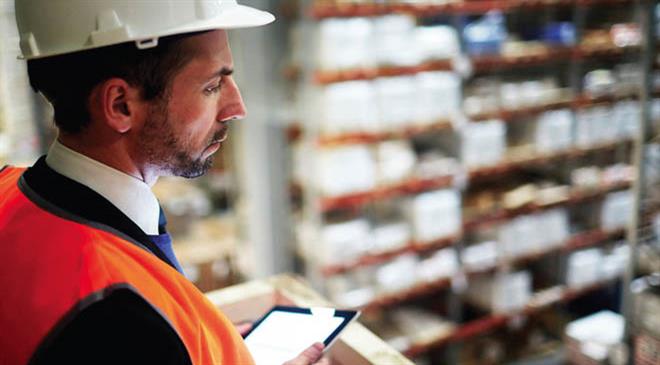 What kind of impact will Trump's trade wars have on the financial supply chain?
Any trade war will bring new complexities to cross-border trade. Rising costs resulting from tariffs are the main challenge. The financial supply chain can take proactive steps to engineer duty savings. For example, when order and invoice data is automated, as described above, customs filings can be streamlined and simplified. This opens opportunity for surgical customs filings. 
One customer on our network was manufacturing outdoor jackets consisting of an inner-lining, outer shell and a hanger. Duty fees on the completed jacket were close to 30 per cent. When the jacket invoice was broken out into components, the duty fees on the inner lining were just 17 per cent. The hanger duty was 0. This generated significant duty savings. Often, the task of customs filing is too daunting to break items down into components and file. But when the invoice process is automated and delivers a customs ready invoice with auto-populated customs codes, this type of duty savings becomes possible. It requires automation and digitisation of the financial supply chain, but it can deliver value during times of uncertainty.