Key factor in dealing with Indian industries is to establish partnership
Itema is a leading manufacturer of advanced weaving solutions, including weaving machines, spare parts and integrated services. The company has presence in over 100 countries and provides all of the top three weft insertion technologies: rapier, airjet and projectile. Christian Straubhaar , group sales and marketing director, Itema, converses about their growing demand in the Indian market.
Which are your major markets for rapier, projectile and airjet weaving machines in India?
Itema has a major market presence in India with its rapier and airjet weaving machines. Today the projectile weaving machine is preferred and adopted to weaving technical fabrics and premium quality denim and in this application range lies the low presence of the projectile technology in the actual Indian market. Itema installs every year its weaving machines across all the country, from Punjab to Gujarat, passing through Maharashtra and all down to Tamil Nadu. In this geographic scenario we can highlight two Itema stronghold where our weaving technology excel as the undisputed leader of the market: Surat, for our rapier machines and Ichalkaranji, for our airjet machines.
Which weaving technologies at Itema are gaining the interest of Indian textile companies?
The Itema rapier R9500 is an absolute best-seller in India. The unmatched textile versatility and the superior fabric quality guaranteed by our R9500 make it the perfect loom to weave the sophisticated furnishing and upholstery fabrics, the prestigious cashmere and wool shawls and the high-quality shirting fabrics woven by the Indian weavers. On the airjet side, our A9500p thanks to its unbeatable production speed and to its perfect fabric quality is chosen every year by the demanding apparel weavers, whilst the A9500 in wide width is a real star in the weaving of bed sheeting fabrics. Last but not least, I would like to mention our rapier machine dedicated to terry cloth, the R9500terry which has been confirmed also in India as the best choice in the market when it comes to weaving high-quality, sophisticated design terry fabrics. 
Do you see potential in Ahmedabad for your weaving machines?
Sure, Ahmedabad market is a fertile ground for Itema since we can provide to the weavers of the Region the optimal technology to produce their fabrics. We developed and launched a rapier machine - the R9500denim - designed to meet exactly the demanding requirements of the denim weavers and our airjet A9500p ensures best-in-class machine performances coupled with superior fabrics quality for the benefit of denim and yarn-dyed shirting production. Since in Ahmedabad fabric production is mainly concentrated in denim and shirting fabrics, Itema represents a valuable option for the Ahmedabad weavers.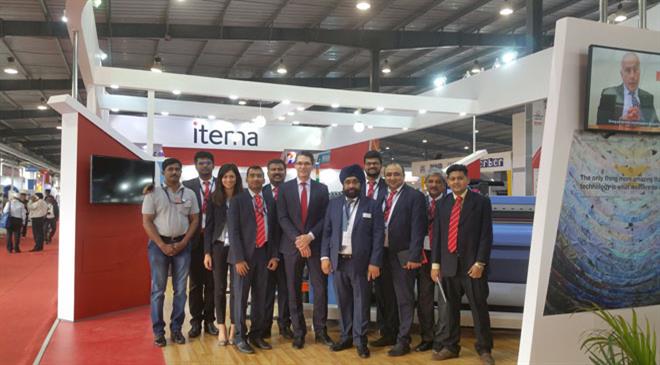 Which three factors matter the most to Indian textile companies when it comes to investing in weaving technologies?
I could say technical aspects such as machine performances, responsiveness and commercial policies-but this is obvious and does not describe the peculiarity of doing business with Indian companies. The real essence and the key success factor when dealing with Indian industries is to establish a partnership, where the two stakeholders work to attain mutual benefits and success, to build a relationship based on trust, transparency and support. Itema is contacted by Indian weavers because they know that we not only offer excellent weaving machines, but also thrive on creating long-lasting cooperation due to our customer-oriented approach, wherein we take care of the technical staff training, provide real time after-sales service, and constantly listen to our customers' needs and requests. (HO)