Sales concentrated 85% in Japan, 15% globally
Japan Blue was established in 1992 to specialise in the planning, manufacturing, and sales of textiles, with a primary focus on denim. Katsu Manabe, Managing Director/COO of Japan Blue Co Ltd, in a chat with Fibre2Fashion, gives an overview of the Japanese denim market and the key motivators that drives the company.
What is the market size of Japanese denim market? At what rate is the market growing annually?
Japanese jeans and casual wear market equals to $120-130 billion/year. It is growing at the rate of 1 per cent on a yearly basis from 2010.
Can you share any figures on denim consumption in Japan?
The domestic denim market of Japan is worth $9-10 billion/year approximately or we consume around 50-60 million pieces per year.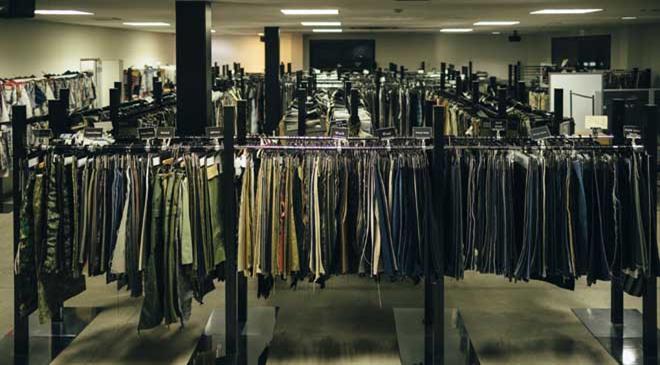 Give us the background story about how Japan Blue was created. How has the denim scenario in Japan changed from that time to present?
Japan Blue was established in 1992 to specialise in the planning, manufacturing, and sales of textiles, with a primary focus on denim. The original motivation and aim were a strong drive to create the best indigo denim in Japan and to be the best denim company in the world.
Our key motivators are:
Keep the concept of being made in Japan.
Create items with deep roots in Japanese history and culture
Maintain a strong commitment to creating a new history of denim jeans
Exhibit quickly and actively to rest of the world
Quickly evaluate and be aware of our place in the larger world, the world has come to appreciate the value of Japanese denim.
In 1996 we released Japan Blue denim and the history of denim around the world changed. The creation of this denim, which has its roots in workwear, was only possible by keeping a no-compromise approach to the cotton, the colour, and to the quality of workmanship. To truly 'make great things', it is inevitable that the price must necessarily be higher than that of other denim made up until now, but people around the world now recognise the value in such products and methods. Our production continues this way even today. Our production philosophies are as follows:
No compromise on cotton - use only long-staple cotton that have never been used
No compromise on colour - dye using only colours steeped in Japanese history
No compromise on weaving - use only old vintage shuttle looms
No compromise on quality - always exceed global standards.
Jeans now attract attention as a true 'fashion' item, and this has in turn created a premium jeans market.
How many brands do you have under the umbrella of Japan Blue? What is unique about each of the brands?
Our brands are as follows:
Momotaro Jeans - Premium Vintage Denim
Japan Blue Jeans - For global market
Setto - Japanese modern fashion casual/unisex
Urvin - Denim casual for ladies
Crown Label - Denim Suit and Order made jeans
Collect Textile - Denim and work textile
What is USP of your denim in general?
We produce textile to garments. All our garments are of genuine quality and made by hand in Japan.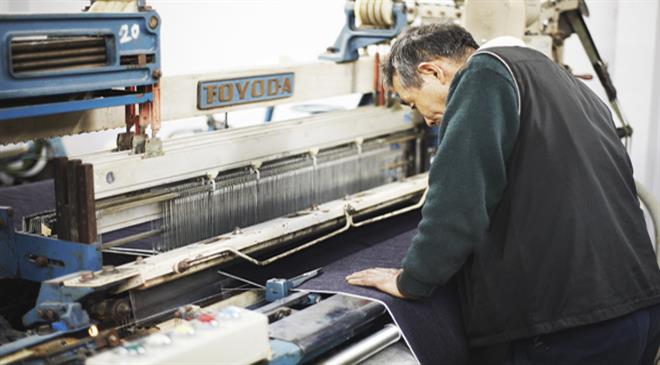 What made you foray into the European market? How are the markets of Japan and Europe different in terms of ease of business and other factors?
In textile, we wanted to try direct sales to international customer. Then we got invites from Denim by PV and started our international division in 2007. In garments, the beginning was small requests from some stores. Then we got invited in exhibition in 2008.      
In terms of market difference, in Japan, most of our clients have knowledge of textile (also vintage). So, we don't need much garment samples for selling textile. But in Europe, most of our customers need to see the garments and request for shorter lead time.
Garments were similar to textiles as in the starting it was very difficult to tell quality of product and vintage details. Most of the clients didn't understand selvedge denim. Also, size, style and silhouette were different too. We needed to change some styles to fit the European customers.