How do you start the process of building a cluster and its ecosystem?
SK: Kay Ventures and Hydra work together and the whole process starts with a field visit to understand the type of resources that are available and the textile tradition that exists. Even if there is none, the Hydra ACI format can be used for building Green Field projects ground up, provided HR is available in abundance. The type of capacities to be developed is given a fine definition and presented to large global brands and national brands. In other words, the capacity is under written before the first stone is laid. This demandled approach ensures that the type of skill imparted to the manpower, the type of machinery sourced and the type of supply chain to put in place for materials that the community of SMEs will need are in line with the type of products to be produced. This ensures that the time to market is immediate and the time to achieving break-even is lot lesser than traditional systems that start blind with a humungous inventory of wrong skills, wrong machines and wrong materials. 
Kay Ventures has added an additional dimension of using a super plant to provide the scale and traction small SMEs clusters will be hard placed to produce on their own. This initial kickstart radiates from the core providing the impact while rest of the systems will need to gain the critical mass. Since HR is key to the success of clusters, Kay Ventures in parallel initiates the process of establishing highly decentralised mini manufacturing modules that are connected to the super plant. In a recent workshop that was conducted in Karur with the help of District Industry Centre, close to 200 women entrepreneurs attended the programme expressing their interest to form their own mini modules with the help of Kay Venture's Karur Chapter. This gives many women in small towns and villages an opportunity to become entrepreneurs in their own rights.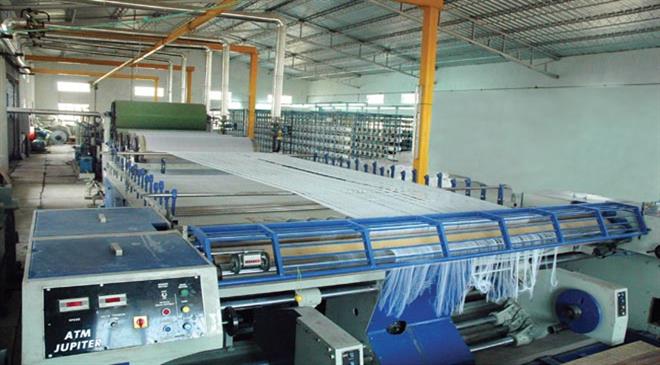 How has it expanded? How many ventures on the anvil?
SS: The Kay Ventures Knitwear Cluster in Karur which started operations in 2016 produces annually 7.50 million pieces of knitwear predominantly for leading domestic brands and exports. Efforts are now underway to increase the capacity to 20 million pcs per annum to accommodate more orders and more customers in the near term. 
Kay Ventures is close to signing an agreement with the government of Telangana with IL&FS as its knowledge partner to set up a state-of-the-art Apparel Super Hub in the textile town of Sircilla. This project is set to transform Sircilla into a world-class hub for apparel. This project was initiated by the Telangana government to create job opportunities for women employed in the declining beedi industry. In the first phase, 750 machines are to be installed which is already underwritten by a leading apparel brand. In the concluding phase, Kay Ventures will create an apparel ecosystem with 10,000 machines at Sircilla. This will be in operation creating direct jobs for 10,000 women employees. 
Kay Ventures is also close to signing an MoU with the DIC - The District Industry Centre of the Government of Karnataka, facilitated by the present DC of Ballari. The project will assist manufacturers with small operations to transform into a major cluster producing denim apparel of the highest quality, both for the domestic and international markets. The project will start with 1,000 machines and scale it up progressively to touch the 10,000-machine mark within a period of 4 to 5 years. 
The Indiefab project is a weaving cluster which has over 142 automatic looms producing over 1.5 million metres of woven fabrics every month both in finished and greige form. The scale produced by Hydra ACI for this group has begun to produce results in the form of large enquiries and orders hitting the sales pipeline. 
The versatility of the ACI framework can be witnessed in all the projects that came with their own set of baggage. The Karur ACI showcases how to successfully transplant one manufacturing culture to another ecosystem that has nothing to offer. The Ballari Cluster ACI will demonstrate how the ACI design is geared to add scale to any operation with consummate ease. The Indiefab ACI shows the advantages that fusion across the horizontal axis has to offer for SMEs. The Sircilla Project in Telangana will showcase the versatility of Hydra ACI turning a region with little or no textile culture into a world-class hub.
Why do you think a model like Hydra ACI is more relevant now?
SS:
I think the supply chains that serve the fashion textile and clothing segments should be the toughest and most complex among all supply chains one can think of given the fact that every item produced is a new one. Excluding the basics and standard items that run on "continuous replenishment" programmes, the fashion item's transformation from paper to product comes with a new learning curve and many man, machine and material uncertainties that turns into a complex mess when this paper-to-product process is enacted across multiple time, geographical, cultural, language and political zones. In other words, the development process spanning the paper to prototype itself had to deal with a number of time consuming iterations that left the suppliers barely enough time to produce and deliver well in time for a season. Zara was the only brand that took a leap into the future to compress the development time by designing a supply chain engine that was geared to operate at different delivery readiness levels with ability to respond to events at extreme speed and precision. This agile engine gave hope to the industry that solutions are possible indeed if there was a scientific approach to building them. 
SK: Global brands were beginning to realise that their sourcing formats will have to be redesigned to serve a new shift that was in the making on the customers' side reflected in the demand cycles changing its rhythm from a brand-driven paradigm of "I decide the product options you are mostly likely to favour" to a customer-driven paradigm of "I decide what I want to buy and you will do better if you have them for me when I eventually decide". This shift takes away every single lever of control that a brand has in its possession. This shift, instead, puts the pressure on brands to run closer to a ruling trend to make its "shelf stock" decision than looking far into the future only to suffer the three debilitating uncertainty costs namely, stock out, mark down and write offs. In short, the soothsayer model in design prediction was in its last legs and the pressure on getting their sourcing acts right seemed like a battle well lost given the fact that the enabler technologies were yet to make their appearances in the late 90s, save few in the supply chain space. The closest analogy that best describes this situation is similar to witnessing a person trying to shoot a moving target at a distance and that which appears and disappears in short spells leaving him or her with a very small window of opportunity to hit the target. In the absence of any solution to deal with this new market paradigm, the buyers took several measures such as reducing the batch lot size of each style, integrating their shelf stocks to gain an universal view, reducing costs by adopting ground breaking supply chain practices such as cross-docking (Walmart), moving some of their processes to their upstream partners, helping supply side partners to reduce their production time and last but not the least, reducing their sourcing prices that were almost close to the possible salvage price of the products sourced. While these measures protected the bottom line, the top line had no answers to work with. A stock out, mark down and write off, denies a buyer the opportunity to generate revenue. Therefore, strengthening the supply chains with appropriate solutions to strengthen the revenue opportunities began to gain focus.
Does this all mean that the Cog Wheel Model that is still used by SMEs is in its last leg of its existence?
SK: The answer is a resounding No for the simple reason, demand has only fragmented and become more unpredictable with the batch lots and assortments dropping even further in terms of per design colourways. It is the quality of speed, precision, agility and the response levels of the Cog Wheel Model that is out of sync. The focus of the SMEs should therefore be on improving their performance levels against these 4 metrics to start with and that calls for a total revamp of their cog wheel engine.
How are the SMEs placed in this context?
SK: The Indian textile and apparel system is a unique one. It is made up of many small players across its value chain; from a supply chain perspective, it is spatially scattered, capacity wise fragmented and process wise highly disintegrated. The product that comes out of this value chain is made up of many decisions coming from different command structures, attitudes, ethical leanings, locations and business motives. There is no gainsaying the fact that they are often coated with a thick layer of "conflict of interest" and "expectations" that are often at loggerheads with each other. More importantly the profit plough back has always been abysmally low because the proprietary model found more safety in real estates than in a new business or manufacturing asset. The profit share and distribution itself is highly skewed impacting the "profit plough back" intentions furthermore. 
Despite these disadvantages, the industry managed to sustain and survive because of the niche it was serving and the environment being so different, but this is no more the case now. The market worldwide has changed character. The arrival of social media technologies, digital tools, e-commerce and B2C online market places have dealt a severe blow to the traditional methods of fulfillment, sourcing and product development. Internet powered the possibility of virtual reality, near real time search and discovery, virtual communities and social engagement and online shopping which in turn have changed the entire social psychology and shopping behaviour of consumers. 
The SME model of engagement with the demand side in its current form is not geared to serve this new environment, and to understand this one has to understand how this model of engagement works. 
The Combined Manufacturing Model that the SMEs use resemble a cog wheel, for the simple reason, the final exporter like a central cog wheel in a gear box, engages and disengages with upstream partners depending on what needs to be produced. This cog wheel format, as one would agree, has as many as 6 planning and scheduling systems that come into operation to put a project together, with neither any visibility nor coordination between each other. Each function independently to their own time scale and priorities impinging the productivity and the capacity utilisation levels of each other leading to delays, cost over runs, penalties, and outright rejections. This gets worse when there isn't even a certainty as to when the flows are likely to take effect. Even though the SMEs integrate temporarily while executing an order, there are far too many conflicts of interest than the SMEs can deal with to come up with unified decisions that are singularly optimal. 
In simple terms, a buffer of 30 days that an Indian exporter uses to cover for all uncertainties encountered isn't enough anymore and such buffers don't find place in high speed, quick response lanes where matters are decided on the run. There is practically no room for the line to go through even a short learning curve, as the batch lots and assortments have dropped down to a few thousands per design colourway. Technically speaking, the cog wheel model is very ideally suited to service small production runs, but from a time perspective it is no more a viable option given the fact that the time to market for a total replacement of a running trend, replacement of a variant or the top up of a running variant has dropped to almost a fraction (from 90 to almost 15 days) of what it used to be due to shortened shelf lives and market volatilities. To compound this further, as a resource guzzler, the cog wheel model has barely the cost structure it needs to stay competitive in the market place. It is full of inefficiency costs that deplete the bottom lines of both the buyer and the supplier. In short, the cog wheel engine simply doesn't have the speed and the precision to compete in a highly volatile market environment where the time to respond as events unfold has dropped next to nothing. Having said that, the Cog Wheel Model, is still a wonderful model and all it needs is a new lean collaborative engine that can function seamlessly and on a real time basis with greater speed, agility, response time and precision.