Brands with strongest end-to-end supply chains will rule
Digital supply chain and automation are increasingly becoming the core part of every organisation's functioning. Kurt Cavano,  Founder and President of GT Nexus, an Infor company, speaks to Fibre2Fashion about digital transformation in the textiles and garment industry and its effect on manufacturers.
Cloud, IoT, AI, Bitcoin, Blockchain-new terms, much connected, that seem to be changing businesses globally. What will be the textile technology landscape say five years from now?
These technologies will affect businesses in very different ways. Some of them are well established and should already be part of any organisation's technology landscape. Other technologies are still in their infancy, and we have yet to see their full potential. Cloud technology has been readily available for well over a decade and is a proven approach to handle scalability needs and interoperability across organisations and industries. IoT and AI are on the rise and showing a lot of promise as they are being leveraged more in supply chain applications. In order to develop useful artificial intelligence scenarios however, organisations need access to a large volume of consistent high-quality data. IoT will generate an incredible amount of new data points which can be used as input for AI; but it also comes with a challenge around how to store and categorise this new information. In a business setting, and for the time being, Bitcoin is nothing more than a new, incredibly volatile, currency which is mainly used for speculative investments and for ad hoc transactions. The rise in popularity for Bitcoin has however helped drive a healthy discussion around monetary structures. Blockchain (distributed ledger technology) on the other hand is an interesting new technology which will likely have many impacts on business processes and supply chain practices. Blockchain is still surrounded by a lot of misperception and the public discussion is somewhat distorted, delaying many feasible applications from reaching any broader adoption. The textile technology landscape will be affected by all these new technologies as they become immersed in the overall supply chain practices. As we increase the amount of data we can capture and process, these new technologies further emphasise the importance of a digital supply chain and subsequently the need for foundational system landscapes that can make sense of this new input. If companies are still emailing purchase orders and using spreadsheets to run their operations, they will not be in position to take advantage of these new technologies as they evolve. The supply chain has become a strategic advantage and those that don't stay in front of technological innovation will find themselves being disrupted before many of these technologies become reality. Connecting with your trading partners on a common network sheds light on to what is actually happening in the supply chain and enables visibility, collaboration, and transaction automation between trading partners.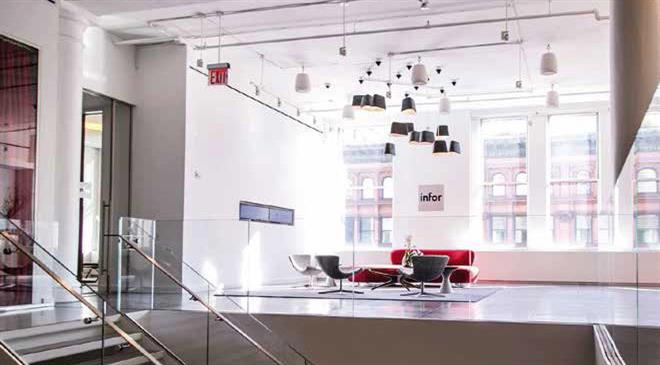 These processes would also track the supply chain with respect to sweat shops, chemicals used, etc. How easy are these for small and mid-sized players to weave it into their processes?
There is no need to wait for new technologies to become available to start tracking social and environmental aspects of supply chain practices; several programs are available already today using digital collaboration network technologies.
What would be your 5-step roadmap for small and mid-size players to adopt this new path?
Make digital transformation a priority. Organisations should critically evaluate and assess what transformation opportunities there are both internally and with their partners using readily available technologies.   Connect with your supply chain partners in a common network to shed light on to what is actually happening in the supply chain. 
Digitise supply chain processes around procurement to payment, supplier collaboration, shipment management and visibility. Create a single source of truth and a shared system of record for everyone involved to create more accurate and compliant transactions. 
Layer in IoT data for more real-time insights.   Apply machine learning with the intent to drive normalisation, automation, and create a process of true exception management. 
How cost-effective would these solutions be, and how would they impact bottomlines?
Companies cannot afford to sit on the sidelines and wait to innovate. In today's world, the brands with the strongest end-to-end supply chains will prevail. Many of these solutions are not complex nor expensive to implement and several of them have direct efficiency gains with a multiplication effect. The direct return on investment related to data accuracy and removal of human errors can be hard to calculate, but several of the digitisation improvements have ripple effects where the sum of all of them put together well exceeds the individual impact. Collaborating with your supply chain partners on a common set of data, providing visibility to what is going on in the supply chain, not only shortens the lead-time, but it also creates cash flow certainty which has an impact on borrowing cost. It creates an environment where standard processes can be automated and replaced with mere exception handling. It removes the need for manual follow-up, data comparison and reconciliation.