Your vision is to produce fibres with Refibra technology by having up to 50 per cent recycled content from post-consumer cotton waste to make textile waste recycling as common as paper recycling. How do you plan to achieve this? What steps will you be taking in this direction and what collaborations are required for the same?
Our industry is reaching a crucial tipping point given the fashion industry's negative impacts on the environment. To change this situation, our industry needs to undergo systematic changes to have positive effects on the future of fashion, and our environment. 
At Lenzing, we regularly engage a series of brands and retailers to integrate different perspectives, which helps us to better understand global trends, and mitigate risks. Through these knowledge exchanges, we are able to connect with like-minded industry stakeholders and forge strong collaborations. These partnerships allow us to collect inventory and old garments from associates' stores for Refibra processing. In addition, we also work with sorting and collection companies, such as Canopy, to source post-consumer waste. 
On the demand side, to create more exposure, we have been actively involved in various consumer initiatives. From launching the #MakeitFeelRight consumer campaign to our co-branding series, we are confident that we are making a difference in amplifying the awareness of sustainability and circularity among spenders.
Where are the products made from Refibra fibre technology being currently offered at?
Tencel's Refibra lyocell fibres are now featured in more than 15 collections worldwide, from activewear, denim to home wear. Lenzing will continue to work with our brand partners to improve the functionality and versatility of the fibres, making them available in more products and more consumers.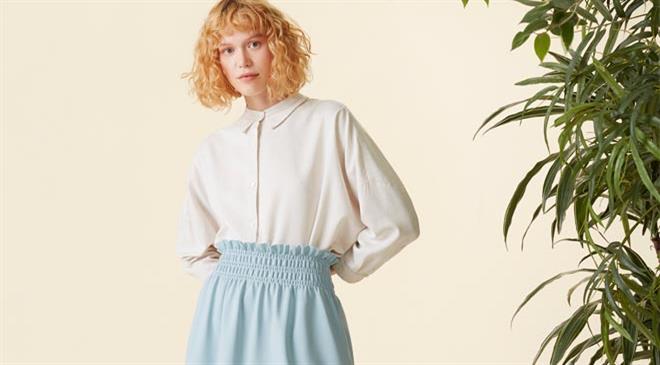 What is the feedback you have received from your partners who are using fibres produced by Refibra technology?
We have received very positive feedback from our brand partners. With the recycling value further enhanced after recent upgrades in our technology, our partners can now offer more to consumers who would like to shop consciously. Quality-wise, despite having gone through a recycling process, fibres produced by Refibra technology possess a high standard of functionality similar to other premium wood-based fibres.
Apart from Albania, are you taking on any other sustainability project in any other region/regions around the world as part of the sustainability strategy 'Naturally positive'?
With more concerns over environmental issues brought by the textile industry, it is important for us to continue leverage our innovation and expertise to lead the industry and drive for sustainability at roots. We take a lot of pride in our sustainability leadership and have been very committed in launching key sustainable initiatives both internally and externally. 
Internally, we have set out various sustainability goals within Lenzing, and one of the most important targets is to reach for carbon neutrality by 2050. This target has been validated by Science Based Targets initiative, one of the most recognised organisations in the field of climate-relevant target setting. For the Tencel brand, we are also finding ways to better implement Lenzing's sCore TEN strategy within the textile segment. This means further driving growth of our specialty fibres across different geographies and segments (i.e denim, activewear, home, inner and outer wear) with our sustainable specialty fibres portfolio. 
Externally, we have also been launching and planning different eco-friendly initiatives based on collaboration with value chain partners globally, to uphold our strategy and deepen our connection with local consumers.
We are really excited about the future of driving an eco-friendlier world and will continue to develop more comfortable and high-quality preferred fibres that set ever higher benchmarks for industry sustainability.
Is your blockchain platform meant to support Tencel branded fibre business operational yet? Can you elaborate more on Lenzing's strategy of using blockchain technology to support the business?
Yes, our blockchain platform is operational already. We've been conducting several pilots with brand partners and are aiming for a roll-out later this year. Sustainability has been the guiding torch for all innovation initiatives at Lenzing and adopting blockchain is a pivotal part in stepping up our pledge and looking to the future in this new decade of fashion sustainability. 
Through the blockchain technology, we will be able to maximise the digital traceability of fibres, allowing not only brands and designers but also consumers to identify the origins and production process of garment raw materials, which is vital for an eco-friendly fashion industry.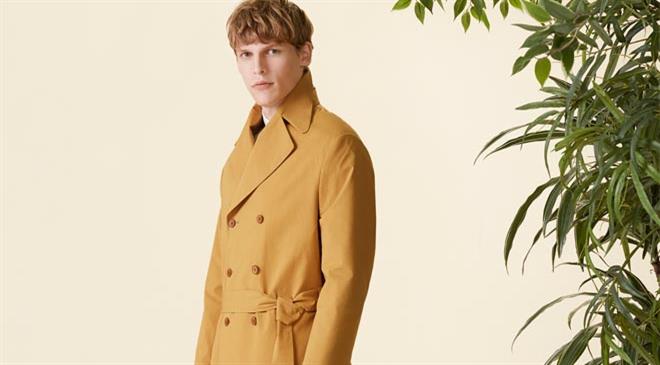 What are the future plans of Lenzing to keep driving circular economy?
Circularity is one of our key sustainability pillars, which will continue to be central to our research and technology innovation in the future, and the ongoing development of the Refibra technology will continue to be our top priority. 
Lenzing's five-year vision is to raise the industry bar by producing fibres with Refibra technology using up to 50 per cent recycled content from post-consumer cotton waste and to make textile waste recycling as common as paper recycling. To achieve this, we will continue to focus on how to improve the efficiency of sourcing post-consumer waste as well as extending our outreach to more brands and retailers, with the aim of reaching new sustainability heights in our industry. (PC)