Some of most exciting innovations are among homegrown labels
Lenzing offers cleanly sourced and processed botanic fibres under its Tencel brand to help address the negative environmental impacts of fast fashion, such as water pollution from textile dyeing and textile waste. The sustainable fibres from Tencel are differentiated with a multitude of functional benefits and have attracted international brands for collaboration. Chief commercial officer Robert van de Kerkhof provides insights on the trends in sustainable textiles and implications for the industry.
Is the global eco-fashion and sustainable textiles industry big enough to quantify?
Sustainability is more than a buzzword in the fashion industry. It has become a pursuit and commitment for fashion brands and manufacturers across the textiles industry and throughout the supply chain. By pledging to initiatives and making universal changes around adoption of sustainable practices, many manufacturers are beginning to take environmental impact of the industry more seriously. This will continue to bring significant changes to raw material sourcing, production process, as well as other business and operational practices. It is also encouraging to see that more companies have started to operate within the sustainable textiles industry. Through ongoing educational efforts and industry reports like a preferred fibre and materials report published by non-profit organisation-Textile Exchange, more consumer brands have become increasingly aware of the negative impact that traditional fibre production process may bring to the environment. 
From a consumer point of view, eco-consciousness has never been more prevalent, and industry studies across the world have pointed out that sustainability remains a very important consideration for consumers who increasingly demand transparency and accountability from brands. As consumers become more aware of what goes into their garments, brands have also become more transparent in taking stance at sustainable fibre adoption. An example would be the signing up of 111 companies, which have an estimated turnover of over $1.65 trillion, as members of Textile Exchange's Preferred Fiber and Materials Benchmark in 2018 to systematically measure, manage and integrate a preferred fibre and materials strategy into mainstream business operations. This trend is growing across all aspects of fashion, with retailers and fashion houses alike making substantial and positive commitments to a sustainable environmentally friendly future.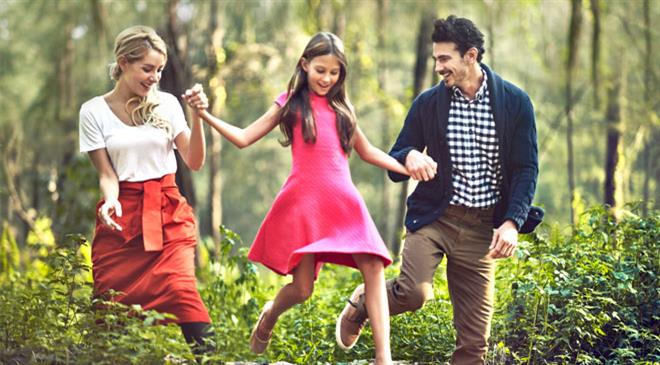 What factors are responsible for the growth of eco-fashion?
The growth of eco-fashion has occurred in two folds-from shift in consumer preferences to changes of fashion's business strategies. Both these shifts offer promising insights into building a more sustainable future for the industry.
Given that the textiles industry has been commonly known as the world's second most polluting industry, fashion brands are faced with challenges to redefine their long-term strategies and better protect the environment. The increasing cost of raw materials due to scarcity is also bringing substantial impact on the way brands view sustainability. In the digital era, consumers have become more educated towards environmental impact of their actions and seek greater transparency, accountability and quality in brands. This has resulted in consumers conducting researches on brands, textiles and fibres prior to making purchases, and more consumers opting for products made of preferred fibres and upcycled materials. Seeing a shift in consumer habits, fashion brands have responded by making serious commitments towards making positive changes to sustainable practices and working towards a holistic shift away from traditional unsustainable production processes.
Eco-fashion does not necessarily mean slow fashion? Or does it? What are your thoughts?
Eco-fashion is more than a trend. It's a philosophy of how the industry value chain, brands and consumers prioritise the environment into everything we do. It's a choice of lifestyle and a perspective of how we view the world around us. Choosing clothing that lasts longer and investing in sustainable clothing is an investment in the future of our planet. 
Slow fashion has seen somewhat of a renaissance in recent years, even aside from its benefits for the environment.  We have seen consumers turning away from excessive consumption that has long plagued our industry and shifting towards more mindful purchases. Leading international brand, Mara Hoffman, for example, has a philosophy that products should have long-term wearable value. Having partnered with Tencel last year, Mara Hoffman has not only launched an eco-fashion collection, but also incorporated sustainability in her collection and adopted a slow fashion approach through her commitment to introducing fewer of collection each year to reinforce mindful creativity.
The decision to choose "quality over quantity" however is not necessarily the "be-all and end-all" for eco-fashion. Retailers are also becoming increasingly eco-conscious, and made largescale shifts toward more sustainable production, sourcing, and disposal processes have been carried out across the industry.  They have also introduced initiatives which help promote accountability and transparency. For instance, H&M recently partnered with Textile Exchange and pledged to move toward 100 per cent sustainable cotton by 2025. While eco-fashion and slow fashion often go hand in hand, the benefits of slow fashion go beyond simple ecological awareness. Eco-fashion is an evolution towards sustainability that value chain partners, retailer brands and high-end fashion houses undergo in the long run.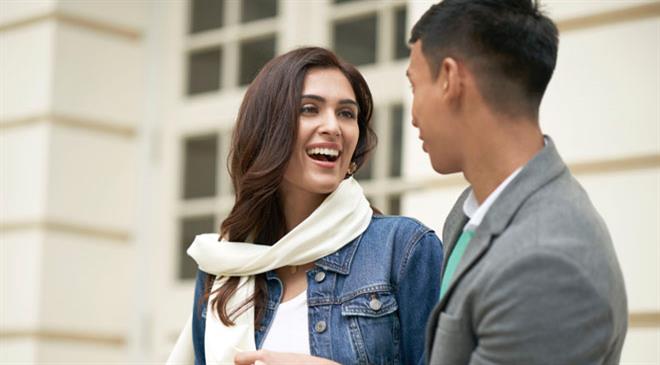 What are the latest trends and developments in the sustainable textile industry?
Over the past few years, brands have made conscious decisions to enhance their value chains, making sustainability a core focus in their practices. This has resulted in improved visibility of production processes, providing consumers with "access" to the supply chain and greater understanding of the various technologies and steps required during production. An example of increased visibility is the production of lyocell fibres using Refibra technology, which uses wood pulp from farmed forests and upcycled cotton scraps collected from factories to produce virgin lyocell fibres. Since the wood pulp and upcycled cotton can be traced to their sources, to date, Refibra technology remains one of the only techniques which ensures visibility to materials and processes used. 
While we anticipate that traceability will continue to dominate the narrative surrounding sustainable textiles, technologies like blockchain cannot be omitted. A transparent, automated supply chain and the availability of trackable links throughout the supply chain will enable the industry to understand more about a garment's lifecycle and encourage textile creators to move holistically toward sustainable production processes.