Big data analysis & speed to drive apparel sourcing in 2025
Lever Style has been a leading supplier of apparels since 1956. The company is trusted by specialty retailers such as AllSaints and J Crew, designer labels like John Varvatos and Paul Smith, contemporary brands like Theory and Vince, and e-commerce pioneers like Bonobos and Stitch Fix. From shirts, blouses, suits, pants, outerwear, cut-and-sew knitwear to denim, Lever Style specialises in a wide range of garment making. CEO Eddie Chan exchanges his views on circular economy, onshoring trends, sourcing practices in the apparel niche and more in a chat with Fibre2Fashion.
What will apparel sourcing look like by 2025?
Technology will lead the change in this conventional industry through digitalisation. Polarisation in the industry may result on further consolidation of the companies, horizontal and vertical integration and merger & acquisition activities may reduce the total number of suppliers in the supply market that may help change the current supply over demand phenomenon. 
The major 'transformation' will change the business model and the conventional working processes. This means things will be done in a straight-forward way, transparently and effectively. Decision making will be much dependent on big data analysis and speed.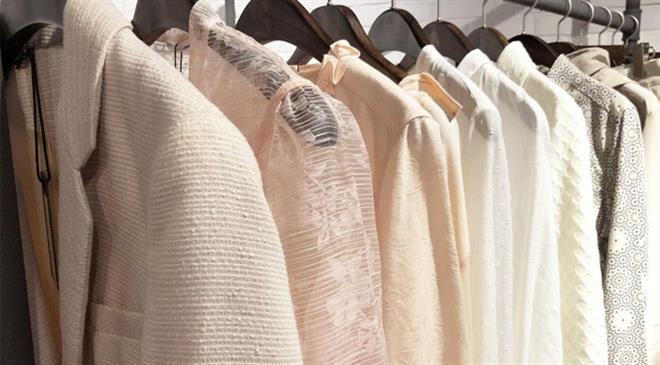 Do you see onshoring sourcing trends growing in the apparel industry?
Onshoring depends on the product, process and pace but it may not be holistic.
What weightage do brands that you supply to provide to sustainability?
Brands talk about sustainability but with different levels of intensity.
How have you changed manufacturing in the times of circular economy and blockchain? What steps are you taking to make reforms?
 We focus on two major areas:  
a) Product: recycling materials, e.g., PET composition fabric and accessories like buttons
b) Process: low wastage, e.g., green wash that reduce water usage
What are the latest technologies dominating the fashion industry?
3D simulation seems to be one popular technology being adopted in fashion.
What is the USP of your products? Which product category sells the most and in which price range?
Good quality and reasonable pricing make our USP. Shirts and chino pants sell well, freight on board (FOB) price ranging from $15 to $25.
Artificial intelligence (AI), Internet of Things (IoT) and robotics are bringing about disruptive changes. How is the fashion trade taking to this?
AI is getting more application into different level of businesses. One hot topic in the fashion market is whether AI can provide a better support on fashion trend prediction. IoT is getting popular to be adopted in retail industry, e.g. Beacons. We see automation and deskill are very helpful for apparel manufacturing, but robotics could be the next step.
What is driving the monumental success of luxury fashion?
Being outstanding and differentiable from common fashion brands drives the success of a luxury brand.
What are the challenges that the fashion industry in Hong Kong faces at present? What would be your suggestions to overcome them?
The size of the Hong Kong market is small, and therefore, fashion could mostly come up from international brands instead of domestic ones. If a Hong Kong designer gets popular in the international market, it might create a halo effect for the local fashion businesses.
What kind of impact will the US-China trade war have on your business?
Many customers would like to shift the production from China to other Far East countries.
What is the future of fashion like?
While price is getting critical, consumer behaviour might turn into reasonable buying, with luxury fashion getting highly affected by fast fashion brands.
What are the highs and lows of manufacturing apparels in China?
Highs of manufacturing in China are flexibility, high quality, strong supply-chain support and versatile products. The lows are its uprising operation cost, and now Trump may even consider imposing tariffs for export from China.
What is the production capacity at your units?
Our production capacity is around 7 million pieces per year.
Who designs the garments? What is the strength of your designer team?
Our business mostly follows the original equipment manufacturer (OEM) model and therefore, customers would have their own designs. We do come up with small collections but just for customer's inspiration.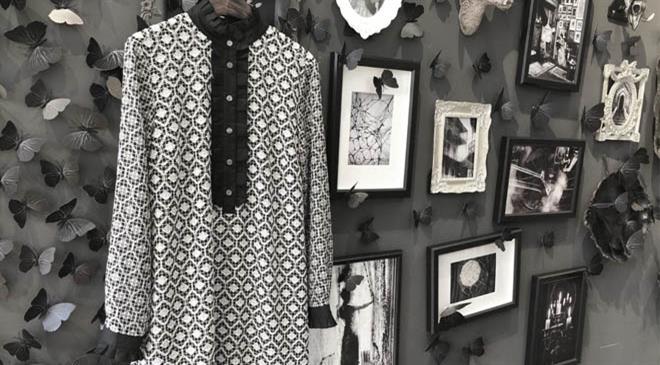 How many collections are made in a year? How many styles in each collection?
There two collections every year - spring/summer and fall/winter. Altogether it comes to around 80-100 styles per season.
What are the trends in terms of fabric, silhouettes, prints and colours for A/W2018-19 for menswear and womenswear?
Silhouettes (fit) are being mostly discussed by buyers. Fabric and other developments seem to be versatile. Most commonly mentioned would be moving towards a sustainable direction.
Where do you source raw materials and accessories from? What regions of the world are parts of your supply chain?
We source everything internationally, but mostly from China. Vietnam, Cambodia, India, Indonesia, Taiwan, South Korea  and China.
How was your company's performance in the fiscal 2017-18 and also tell us about your future plans.
We are doing well. In 2017-18 our profitability improved. Our ongoing plan is to expand our business in product categories and have new customer acquisitions as well. (HO)