Working on replacing manual labour in many areas
The Veit Group with its head office in Landsberg, Germany is a leading manufacturer of ironing equipment, fusing machines, pressing machines as well as refinishing equipment for garments. Fibre2Fashion talks to Managing Director Veit Guenter about the new technologies that will hit the fabric finishing market in the future.
Which are your flagship products for the garment, textiles and interior industries?
The Veit Group has about 200 different machines in its product range of ironing, finishing, pressing and fusing technology. The flagship products are: our HP2003 electronic iron (in hand-ironing), Tunnel Finishers and Shirt Finishers (in finishing), over 70 machines for men's suits (in pressing) and our FX Diamond Fusing and Laminating machines (in fusing).
Which are your major markets worldwide?
Our largest market is still Germany, followed by Bangladesh and Vietnam.
What new innovations will hit the fabric finishing market in the future?
We are working on fully automated solutions to replace manual labour in many areas.
From which countries do you expect competition?
Italy and Turkey.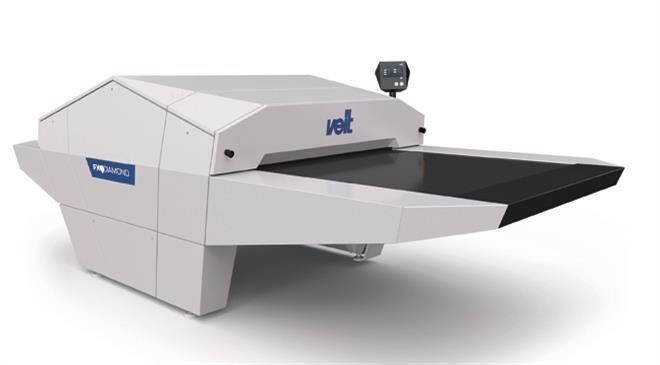 Are your products Industry 4.0 compliant?
All our machines with computer controls are Industry 4.0 compliant and we are already using the new standard interface OPC UA. We have already connected those machines to customer ERP networks, and they are working.
Are you adopting sustainable practices e.g making use of green chemicals during the finishing process?
For our company, sustainability is extremely important. For years we have been developing products with the lowest energy consumption. We produce more electricity with solar panels in our factory than we consume in our whole company. The only chemical we use is to remove stains on fabrics. It is certified to be neither harmful to the environment nor to the people working with it-in contrast to the chemicals used in the industry today.
What were the new technologies that you highlighted in this year's Texprocess trade fair?
Among other products, we demonstrated that a finishing machine can replace hand ironing with even better-quality results by showing our new Shirt Finisher SF26. We also introduced a filter for fusing machines to remove the dangerous fumes generated by some fabric treatments.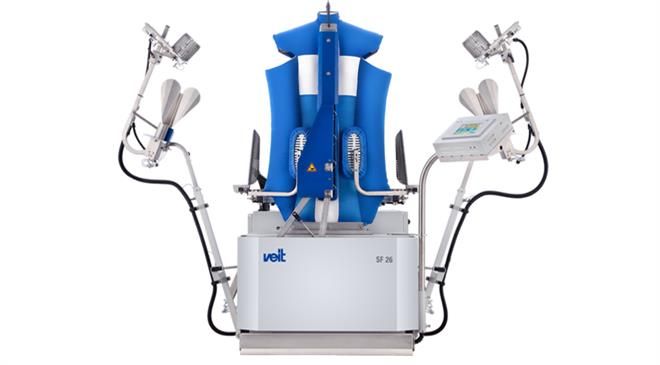 Could you tell us about some key trends in the global fusing machines market?
Fabrics become more and more delicate and a lot of new, also technical fabrics are being introduced. This requires a very fine adjustable fusing machine with precise replication of the required values of temperature, speed and pressure over any area across the belt of the machine. These values should also be measured, recorded and reported to the centralised QC Data base. Very few machines are able to do this today. Also, we need to reduce the necessary workforce to load and unload the machines. (PC)