How much of Indian cotton are you competing with (in India)? How do you position yourselves?
ML: The textile mills obviously have an infinitesimal amount of choices-you can look at the US, Australia, Brazil, West Africa, the CIS (Commonwealth of Independent States). There are a lot of alternatives of different fibres. Bettendorf: For Cotton USA, which is upland as well as ELS, it is a question of quality, consistency and reliability. That's why the mills like our cotton. They can sleep well at night knowing that they are going to get what they want to buy. Those are always on spec. Our quality parameters are growing year by year, and we are constantly delivering better quality products. With that they are able to produce better quality textiles and command higher premiums. It is all about building better premiums. 
We could add sustainability to that as well. There seems to be a big drive from brands and retailers in terms of knowing what the cotton is, where it comes from, what it is about, how it is grown, and getting a better feeling and comfort with regards to knowing those details about the cotton. In the US and Australia, we formed the Cotton Leads programme. It specifically speaks to the historical improvements that we have seen in terms of the reduction of water use, pesticide use, CO2 emissions, besides better carbon sequestration, less tillage, preserving the soil, better land husbandry, crop rotations, drip irrigation. California is an exceptional case in terms of regulations for production. It is probably the most regulated agricultural environment in the world, not only in terms of local, but also state and federal regulations that dictate what can and cannot be done with regards to producing an agricultural crop. Then, there is the question of labour laws. Brands and retailers want to make sure that there is no child labour being used in the production of cotton. That is not even remotely possible in the US; the consequences are frightening, and incredibly serious. The amount of inspections and regulations that farmers go through are incessant; the reporting that farmers do both mandatorily and voluntarily is unmatched by most of the cottonproducing countries, barring probably Australia. The efforts put forth by a cotton grower in the US is amazing. When the inspectors come in, there have to be reports on water consumption, chemical use; the gas tanks should have vapour collections systems so that no fuel vapours are released into the environment; the pumps have to be electric because they cannot be diesel anymore. The farming equipment has to meet very specific high-level tier system of engines. All farm equipment have to be either upgraded or discarded-it is an incessant, ongoing process. There is no break. At times, you make an investment for one year, but the next year you have to change things all over again.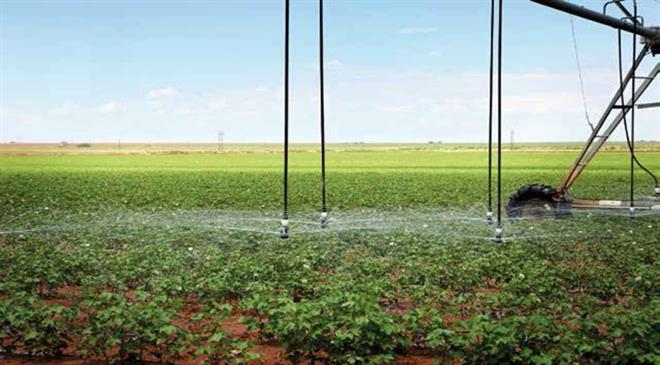 You talked about the concerns of textile mills, and you also mentioned brands. Do you think the demand for American pima or US cotton overall is driven by the mills themselves? Or, is it about brands exerting pressure on mills to import a particular kind of cotton?
ML: It is definitely both. The mills are doing it for efficiency purposes-it (US cotton) is more consistent and efficient; there is less downtime. Those are financial implications. They also feel there is a value in it when they are offering the yarn since it will have better consistency and quality. That will add better value to their customers. And, with the brand partnerships that we are developing, it is a real target for us at Supima. Unless we have a customer at the end of the chain learning about what they are buying, and understanding the value of what they are paying for, it is hard to drive things forward. So, the relationships that we develop with our brand partners both globally and here in India is about talking with them, helping them, crafting messages that highlight the qualities and characteristics that make the cotton so special and unique. The consumers when they buy the products and appreciate the durability, they come back to the brand asking for the same.
When you talk about awareness building, do you do it through the brands? Or, do you have a plan of your own as well?
ML: We tried that a long time ago. When I joined the organisation almost 15 years ago, we were mill-focused. We were trying to brand ourselves with the mills, and have the mills promote the yarn through the supply chain. That was fine, but to a degree. It took a few years, and about ten years ago, we switched over to working with brands and retailers, educating them about what Supima is, taking them on farm tours showing them first hand what the cotton is and what it takes to grow the cotton, how the quality is controlled, taking them to the USDA to show it is classed. It is through those crafted relationships that we are finding that it is much easier to partner with them, help them craft the story, and get the messaging out; than for us to do it as a fibre by ourselves because we don't make anything. If someone wants to know about Supima, they have to go and buy Supima. I don't have the Supima that they want to buy. And, it works much better when the messaging is tied directly to a product.
Is the messaging bit built into any kind of deal that you strike with a brand? Or, is it up to them?
ML: It is up to them. We are a small non-profit. So, our funds are small. We don't have a lot of assets that we can use to fund a consumer campaign. In the US, to run a consumer campaign you would probably need $10 million to make just a dent. For us, to do a campaign just for the fibre does not work. It requires the participation and engagement of our partners. They have gone out of their way to find something special, something that makes their product stand out in front of their competitors'. Now, they would want to be in a position whereby they can highlight that and share that story with the customers, so that the customers appreciate all the hard work that went in to get the product made.
Do you have any means to track how much of awareness is generated?
ML: We do not have a definitive measure; but what we do track is who our brands are, because we license everybody. So, we can see the growth in the number of brands. When I started 15 years ago, about 50 licensees; today we have over 400. We have had an eight-fold growth in the last 15 years. That's pretty measurable. Then, you take a look at the brands that we have been working with in the last five years or so. We have had companies like Levis, Gap, etc. If you do a search now in India, you will find a lot of small, millennial brands pop up that are labelling their products as being made with Supima. It is not that they are licensed yet, but they have come to the conclusion through their research, sourcing and quality testing that for what they want to do Supima would be what they would want to use. It is interesting to see this organic, natural growth. Those are obviously very good indicators because often they become the disruptors. We have already seen that in multiple ways in the US. Bettendorf: We started the Cotton USA mark in 1989. Over time we have come to the same realisation that Supima has, which is that we don't have the kind of money to conduct the large consumer campaigns that we would like to. So, we have had a shift in strategy in the past year or so. We are back in a way from consumer campaigns into supporting the trade more because at the end of the day we are going to promote the sale of US cotton. That happens when the consumer buys the product. What makes us different from countries that market their cotton is that we follow the cotton through the supply chain. So, we are trying to invest the funds into supporting the trade. Some of our brand partners reserve some funds to support their retail sales promotions. This year, Arvind and Raymond partnered with Supima and Cotton USA and they overshadowed our investments massively. Due to the tiny budgets we cannot compete in the consumer space. We will do what we can do to support our partners.