Indian consumers are smarter and more experimental
Brazilian footwear retailer, Melissa, is known for its plastic 'jelly' innovations and designs around the world. Managing Director of Melissa India Ruchi Sally speaks about the brand's expansion plans, GST on footwear and consumer trends.
What factors are shaping the growth of the footwear segment?
From being a basic need-based industry, the footwear industry has become an evolving fashion and style category. It is among the most organised retail categories in the country with 26 per cent of the organised retail share with the presence of EBOs. A rise in income levels, growing fashion consciousness and increasing discretionary spending has led to a healthy growth over the last decade. The growth in the Indian fashion and lifestyle market has given a momentum to the footwear industry. 
India's e-commerce platforms have a significant role for the growth of the industry. I believe it is likely to follow the US e-commerce growth story in the long run given the increasing internet penetration in the country and increased usage of smart phones. The per capita consumption of Indian consumers is likely to increase. Thus, with robust economic growth, high internet usage, introduction of lowpriced internet data plans, e-commerce industry growth and increasing awareness of fashion, the Indian footwear market is well placed in a sweet spot to grow at CAGR of 12 per cent by 2023.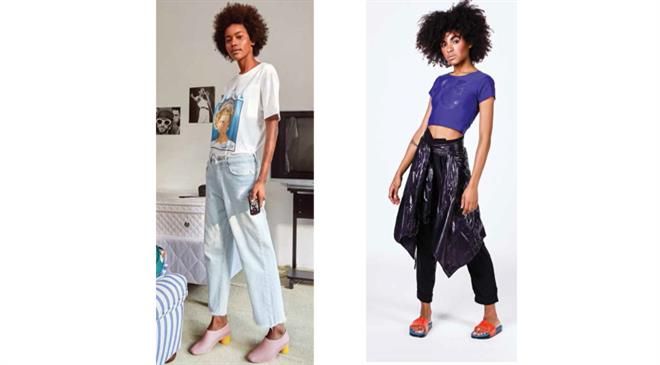 What are your thoughts on GST for the footwear sector?
Retail GST is a significant step of uniformity. In footwear, there are slabs on the basis of prices-5 per cent on ₹1,000 and 18 per cent above ₹1,000. I think GST should be made uniform across price categories since 18 per cent is too high, especially for imported goods that also have 48 per cent taxes and duties. While Indian retail aims to grow fastest globally, building relations internationally, liberalising FDI regulations and having uniform and lower GST would lead India to becoming the largest consumer of footwear.
What is the retail presence of your brand?
Melissa launched its first flagship store in New Delhi at one of the best malls of the country-DLF Promenade, Vasant Kunj. In 2018, Melissa launched an online store. In the next two years, we have plans for expansion-adopting the omni-channel sales approach for a good customer experience. We will be expanding with more EBOs at prominent locations in metros, partnering with select MBOs that have a similar positioning and the best e-commerce channels in the country.
How many collections do you have?
I would like to first mention a little about the brand. We believe, Melissa is not just a shoe-it is a fashion accessory. Melissa is a unique premium fashion brand. It is democratic and believes that fashion is freedom. All the collections present a different story relating it to life in different ways. 
To relate, let me talk about collections we have launched so far in India. We launched the India store with the SS18 Mapping collection. Crossing through neighbourhoods, streets and alleys, the crucial inspiration for mapping was born at the core of cities themselves. The collection is inspired by three essential elements of cities-industrial feeling, parallel lines and organic paradise. It showcases the essence of cities and translates into main thought: where you are is who you are. It showcases Dubrovka that comes from the Russian word meaning inhabited places-a structural grey world that brings forth the sober model with a tomboy feel.
In FW18, we launched the Open Vibes collection. In Open Vibes, we proposed simplification-an invitation to change attitudes. In a world of constant evolution, realising nature makes us who we are-to explore the power of coexisting; to appreciate the beauty of imperfection; to be an open mind-natural lines guiding us on the path towards self-knowledge; showcasing a collection that's about facing the day-todays in a new way. We united comfort and clean design with energy. The collections have designs that translate to match opposing moods, appreciate practicality, and are easy to wear. 
In SS19, we launched the Family collection. This season is for living who we are. This season is for unity, identity and liberty; expressing and appreciating our similarities and differences. Family means belonging; belonging to a group that moulds and transforms us throughout our lives. Bonds of blood, friendship, pets, passion. A band, series, author or brand. Forming the essence of who we are, our childhood memories, narratives that paved the way for our current paths. The collection reflects the details of hand stitched-crochet as a flipflop with a touch of nostalgia. Family is mother's touch.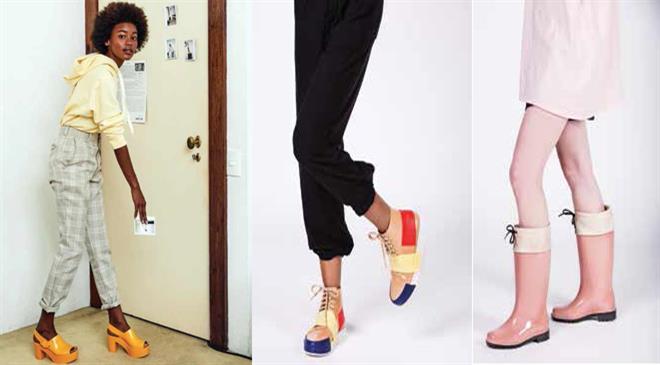 What key consumer trends do you see when it comes to footwear in India?
Indian consumers are smarter and more experimental. Experimental because they embrace new designs and colours than just the regular monochromes, and smart because they want both comfort and style. It's a perfect opportunity for Melissa as we offer both and are experimental in our designs.
What are the top materials that you use for casual / formal / sports shoes?
Yes. Melissa shoes are made of a special patented material called melflex that is highly elastic, impermeable and resistant allowing the brand to translate texture and touch into the structural form. To add to the Melissa experience, a special bubblegum scent is infused into the melflex. It is hypo-allergenic and 100 per cent recyclable. We are a "no cruelty" brand.
What are the challenges that the footwear industry is facing today?
The new consumer is more educated and knowledgeable and, consequently, more demanding. The number of consumers who search for information and are in favour of certain causes is rapidly increasing. This presents a serious challenge for shoemakers, as they have to follow and quickly adapt to consumer preferences, which are of course fundamental in purchasing decisions. (HO)