Chinese will be biggest buyers of luxury products in future
Berlin-based Mybudapester.com was founded in July 2015 and has established itself as a well-known retailer of designer brands, especially in the footwear category. This year it is opening up to the Asian target group with an office in Beijing. Co-founder Matthias Nebus deliberates on consumer trends globally and the sneaker craze in the luxury footwear niche.
What was the idea behind Mybudapester?
When we founded Mybudapester. com four years ago, it was actually our idea to expand the stationary shops of Budapester with its locations in Berlin (existing since 1939) or Hamburg with our own online shop as a new sales channel. In addition, we wanted to position the brand internationally with a worldwide dispatch. The actual buying behaviour of our customers was to determine our actions in the future. Their interest in buying our products online was high at that time.
Why did you open stores in Berlin and Hamburg?
Behind Mybudapester.com stands the ASLuxury Budapester.com GmbH with the partner and managing director Andreas Schläwicke. He took over the well-known Budapester Schuhe 25 years ago and developed it into a multi-brand store. At that time there were five stationary shops. Now we are concentrating on the two most profitable shops in the fashion cities of Hamburg and Berlin and on our own online shop. The demand for luxury shoes and accessories is enormous. We have customers who come to our store from abroad, try on various shoes and buy them and then fly home again.
Who are your key investors?
As already mentioned, Mybudapester. com is backed by ASLuxury Budapester.com GmbH with the partner and managing director Andreas Schläwicke. The second partner, Tomasz Rotecki, is head of technology at Mybudapester. com. He is a successful series founder with a long history in e-commerce and an expert in online shop systems, payment methods, conversion, shipping and merchandise management. And the third in the group is myself as head of marketing and communication with an extensive and worldwide network of decisionmakers from the marketing, industry, event and internet sectors. In the first few years, we financed ourselves with healthy organic growth combined with a seven-figure investment three years ago. Although we still feel like a start-up, we want to continue to grow strongly into one of the world's leading platforms for designer brands and expand our product range, including our own products. This year we expect sales of €25 million, and in the next three to five years we are aiming for sales of €100 million.
Why introduce footwear platform in the European market now?
Stationary shops need the help of online shops to hold their own in the market. We have found a lean solution to this challenge. In 2018, we set up a platform that enables stationary retailers to sell their products online through us. This is a win-win situation for both sides: we minimise our merchandise risk and increase sales, and the local branches will continue to generate strong sales and will not remain in their inventory.
What is your retail presence?
We have two stationary shops in Berlin and Hamburg as well as our own online store. This also acts as a platform for other stationary dealers. The idea behind it is simple. Many classic dealers have the following problems: If a customer does not find the products he wants on the spot, he often buys online. However, the smaller local dealers have little time and rarely the technical expertise to set up their own online shop, let alone the personnel to operate successfully. With our platform solution we support the stationary trade and know where the shoe pinches through our experience and from conversations with traders. We set up an individual shop for each retailer and take over the administration and support. In addition, we are actively building up our distribution network with our own stores on Amazon and Ebay as well as on Ceneo.pl in Poland.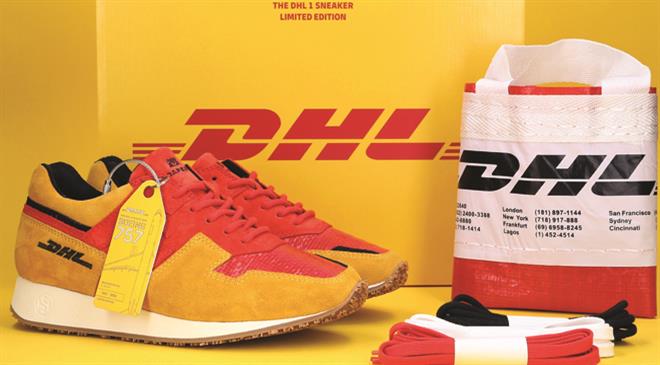 What is your retail distribution strategy in Europe? Do you plan to venture outside?
Right at the beginning of the online shop, we had the internationalisation in Europe in mind. In 2017 we opened Mybudapester.com for the markets in Great Britain, the US, Poland and Switzerland. This year we are opening to the Asian target group and already have our own office in the heart of Beijing with four employees. The next step is the launch of an online shop there at the end of this year. In addition, we intend to penetrate the international markets with strong partnerships in the coming years.
How many collections do you store?
More than 5,000 designer products from over 100 well-known brands such as Gucci, Balenciaga, Jimmy Choo and many more are now online. All are synchronised with the international website, with the exception of a few selected items that we offer specifically in selected markets. We analyse the buying interest of the consumers very precisely and observe the current trends and developments of the respective target markets.