Wood waste replacing carbon black
US-based Nature Coatings transforms wood waste into high performing black pigments. The wood waste is sourced from sustainable Forest Stewardship Council (FSC)-certified forests. The manufacturing process is closed loop and a circular system. No external energy is required to run the equipment, and the process does not emit any carbon dioxide or other greenhouse gases. The pigments are suitable for multiple applications including, screen printing, rotary printing, digital inkjet printing, coatings, dope dye, airbrush, resin casting and wood colouring. Founder Jane Palmer explains to Hiral Oza why and how wood waste is the new black.
Where did your initial understanding of plant-based dyes come from? How did you go about tweaking it to your own requirements?
I have a background in textiles, and I have always been passionate about both colour and the environment. After graduating with a master's degree, I started using plant-based dyes and taught myself the chemistry. I eventually opened the first dye house in Los Angeles to use only plant-based dyes in 2010. There was a lot of interest from brands in natural dyes, but the cost and performance of the ones in the market were not suited for scaling. Therefore, I started to think about how the colourant itself needed to change. And over many days and months and years, I started to take steps towards developing the pigment we now have under the brand Nature Coatings.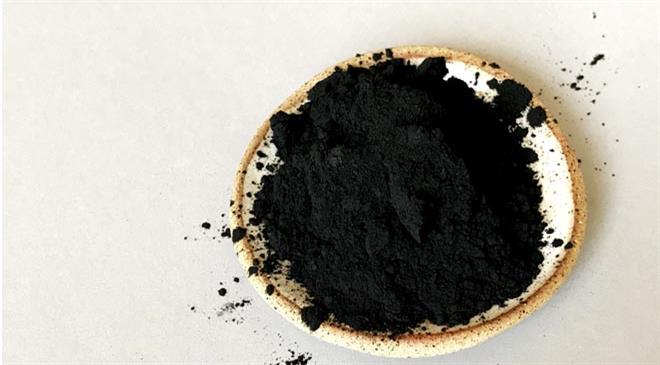 What are the key differences between plant-based dyes and bio-based pigments you make?
I would say mostly performance and cost. Natural dyes that have been used for centuries cannot compete with lightfast and washfast nature of petroleum-based alternatives. These natural dyes can also cost up to 30 times more than petroleum versions. 
Our high-performing pigments can easily match and sometimes outperform petroleum carbon black. They are also price competitive with petroleum-based ones, making their adoption much easier.
How did you discover bio-based pigments? What materials did you experiment with?
It was a very long process! I only knew I wanted to use waste plant material for the source. I did not want to grow the crops because of the land and water use involved, particularly because California was in the middle of a five-year drought at the time when I started this project. So, I started looking at agricultural industries that produce a lot of waste. We tried many things, such as used coffee grounds, but finally started working with wood waste and had some success, so we kept following this path.
Please tell us about black pigments developed at Nature Coatings. What is the process of extracting it from wood? Is there a special variety that it is extracted from?
Our process is proprietary, but I can tell you that it is closed-loop and does not emit any greenhouse gases. The steam generated from the process powers the equipment; so no external energy input is required. This is where we can have the largest impact. For every kilo of petrol-based carbon black pigment created, 1.38 kilos of carbon dioxide is generated. Therefore, billions of kilos of carbon dioxide is generated each year just for black pigment. Just by replacing the source material to wood waste, we can prevent these emissions. Use of wood waste only from FSC certified forests ensures the wood is being taken sustainably and responsibly, and we are not cutting down old growth forests or rainforests for pigment.
What are the textile applications of the pigments?
There are many applications for textiles, including screen, rotary and inkjet printing; continuous pigment dyeing; dope dyeing; and foam and spray coating.
Do you get the blackest shade of black in your black pigment?
Yes, our pigments have around 99 per cent tint strength and have a beautiful blue-black hue.
What is the colour fastness strength like?
The pigment has the highest rating of light fastness.
Do textiles produced from bio-based pigments increase their cost?If yes, how do you plan to keep the costs under control?
We are currently working to make the pigment cost competitive with petrol based pigments. One of the reasons we went with wood waste is because there is so much of it, over 50 million tonnes of it each year in the United States alone, that we can get to scale quickly. By doing this we can be cost competitive.
What is the level of interest that Nature Coatings has generated in the fashion and textile industry?
We have been very fortunate that the fashion and textile industry has been very interested in our pigment. We are currently working with several global brands, testing our pigment in their factories. We are also graduates of Amsterdam-based Fashion for Good's accelerator programme and currently enrolled in their scaling programme. These programmes really help validate the need and desire for our pigment.
Which major brands and retailers are you working closely with?
We cannot say yet, but there will be products with our pigment for sale in early 2020. Please follow us on Instagram (@naturecoatings) or Facebook for our launch.
How do you plan to take it from a lab experiment to mass production?
As I have been in the industry for over 15 years and generally know the requirements of the industry, we developed the pigment from the beginning to be easily scalable. We are working with source material that is in abundance all over the world. We have designed the pigment to work with existing mill equipment and formulations. There is no up-front capital expenditure needed to use our pigment. It is as simple as just replacing the petrol product with our bio product at the factory.
What other bio-based pigments are you working with?
We are continuing our work on developing additional black pigments from agricultural waste. The new pigments will have different features and additional applications.
What are your future plans?
We see our pigment replacing petroleum-based carbon black in all types of industries, including plastics, paints, resins and more. (HO)