The only on-demand USA-made apparel platform curating designers
Nineteenth Amendment is a marketplace and manufacturing platform that sells exclusive fashion  apparel from independent designers made on demand in the United States. It lets independent designers sell directly to customers without traditional inventory. Founders Amanda Curtis and Gemma Sole discuss the future of fashion retail without inventory.
Where did the idea for Nineteenth Amendment come from? What's the story behind the name?
As most stories do, it all started with some magic - in the form of a Craigslist advertisement. Amanda answered a posting for a fashion designer in Boston and was soon at the helm of an emerging brand that made it all the way to London Fashion Week in its first season. However, without the sales or manufacturing to propel it forward, the brand was dead before it started. Still reeling from that experience, Amanda met co-founder Gemma Sole in a tech incubator programme. Amanda and Gemma worked on the concept part-time, bootstrapping the entire business with under $10,000.
Now, with great creative and technical talent on board, the team is dedicated to building beautiful products and bringing those to consumers: US-made, quality clothing and the technical product that brings those pieces to life. Hustle is a key component of success in the fashion industry and at Nineteenth Amendment. The name came from the idea that talent and hustle should be what makes brands successful. Our platform allows shoppers to choose who is going to be the next big name in fashion by voting with their wallet.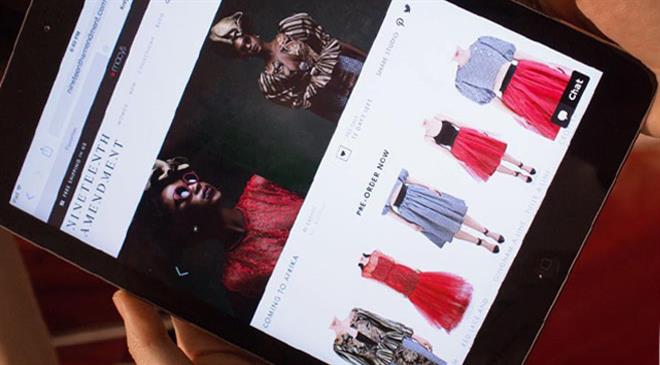 What was the initial seed fund your company received? Who are the major investors in Nineteenth Amendment?
We have received under $500,000 in investment till now. The major investor is Brand Foundry VC.
Nineteenth Amendment partnered with Macy's and other leading retailers to sell Made in America designer wear. Do you see consumers making a conscious decision to buy garments made in the United States? Is there a shift?
There is a shift but it is not necessarily patriotic. The US-made speaks more to the quality of the garment and the condition in which it is made - ethically, locally and professionally.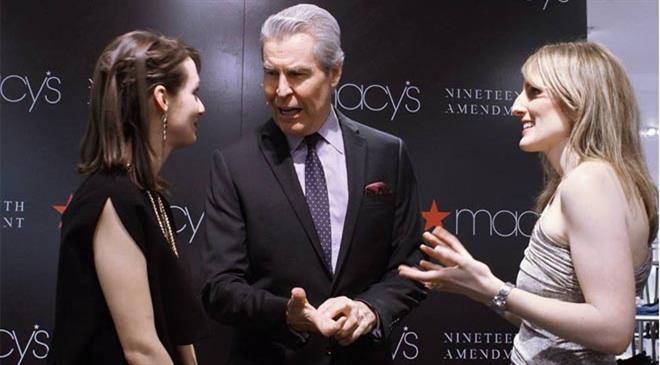 How big do you think is the market for on-demand clothing?
We see the market for on-demand clothing being the same as general apparel market for certain categories and price points. When you see players like Amazon investing in patents for on-demand production and the willingness of millennial customers to wait for products that speak to their core values, the inventoried apparel and on-demand apparel markets converge at certain price points and for a certain customer. We don't just offer a piece of apparel. We offer fashion-as-experience from inspiration to your doorstep.
How do you pick designers who sell their creations on your platform?
We curate all designers on our platform. A designer must apply and be accepted in order to sell and we make sure they meet a number of aesthetic and professional criteria before inviting them on board.
Which product categories are faring well in menswear and womenswear at Nineteenth Amendment? Which new categories do you plan to diversify into?
Womenswear does very well. We plan to add more jewellery and accessories in 2018.