Apart from denims, which product category is faring well in menswear and womenswear?
For us, denim is at the top. Denim shirts are doing really well. People are accepting denim garments besides jeans. We have denim shirts and indigo vests besides bottomwear. Our menswear shirt and apparel category are doing well.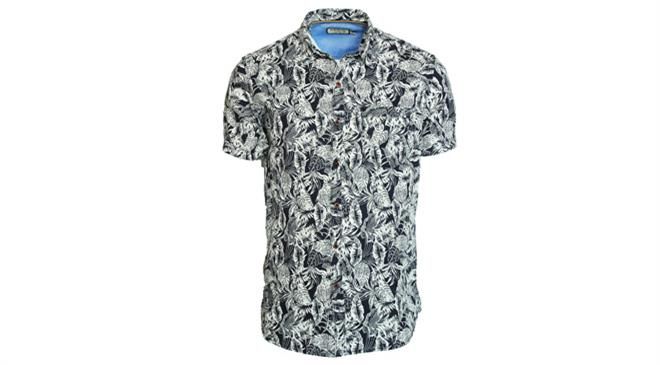 What is the scope of denims in knitwear?
You must check our stores. We have a good collection of indigo knits. This knitwear is made from indigo yarn. This yarn washes just like denim jeans, it even goes through the same process as jeans. Thus, we can create all those effects that we do on denims. Once you see this collection that has the comfort of knitwear, you will feel that denim jeans can go with them.
Which points of sale are working well for Numero Uno - MBOs, EBOs, and franchisees or selling through online marketplaces?
Our EBO franchised format sells the best and also the shop-in-shop format, which is either through the MBO or the large format.
How is the brand being received in Tier II and Tier III regions in India? Which towns or cities are throwing up the best revenues for the brand?
We are doing very well in these regions. In Tier II and Tier III cities, our brands are being well received. People in these towns and smaller cities accept fashion more easily and faster than in bigger cities in our network. They are ready for fashion and whatever collections we launch every season is easily picked up by them. It is great to find these new markets where you see lot of potential. You just have to find the right channels and the right people to sell your product. We can name a few small towns you may not have heard of like Narnaul and Yamunanagar in Haryana, Mandi in Himachal and Sangrur in Punjab. These may be smaller towns but are fashion-oriented.
What, according to you, is driving sales in these regions?
Everybody is connected through social media, so they are aware of what is going on in the world and what is in fashion. It is just that there is no availability so once the product is made available, it will sell even if slowly. 
Getting into the market through these smaller towns is easier and penetration there is better for us. North has been a very lucrative market for us. We are already established here. Now, we are venturing into the south. 
Are consumers in cities looking beyond international brands for denimwear?
Yes, the same way as international brands cannot cater to local needs the way we can. We can understand their requirements better and fill up the gap between what is available and what is in demand.
What are your expectations from GST?
There is not much to talk about, since nothing has been declared so it is difficult to say anything. However, we would like to say that if the currency is more than the overall taxes which we are already paying, then it is going to make the difference for the branding.
What are the major challenges that Indian apparel retailers and manufacturers face?
In terms of money, discounting that is happening throughout India and on online platforms is the major challenge. All brands and retailers are offering huge discounts, to the extent that the customer is spoilt for choices and gets used to discounts.
Do you agree that Indian consumers prefer to see the product in-store first and then buy online?
Absolutely! This is only making it more difficult to retain, to sustain or to survive because their market is more integral. Apparel retailers have a huge investment in the store and they cannot offer such big discounts as online sellers. It is definitely hurting them a lot. 
Even if there is a discount of 10 per cent online on the same product, it is good to enough to attract traffic. Besides the 10 per cent discount, there is a return policy, you don't have to walk around the store and spend less time. The working class mainly buys online. Rents are high, so it is difficult for retailers to have good margins. These are the major challenges apparel retailers are facing.