Discounting on online platforms is a major challenge for Indian apparel retailers
Numero Uno Clothing Ltd is one of India's first indigenously manufactured denim labels introduced by Hi Fashion Clothing Co. Over the years, Numero Uno Jeanswear has become a dynamic brand that fuses international trends, innovative fabrics, washes, treatments and accessible pricing. Manjula Gandhi, Chief Product Officer (CPO), Numero Uno Clothing Ltd discusses the evolution.
Please tell us about Numero Uno's journey.
Our denim brand was established in 1987. During that time, there were not many domestic players. There were very few international labels. But there was a need for denim, since people wanted to wear denims. That was the time when our Managing Director, Narinder Singh, thought of setting up a small unit and brand Numero Uno was born to manufacture denims. He began selling through small, multi-brand outlets in New Delhi. 
Slowly, the brand grew. We have a wide network with our presence in a large part of the country. Although we are well established as a brand in the north, we are now expanding brand presence into other areas of the country with the help of new stores, e-commerce and large formats.
We are entirely a denim fashion brand that believes in a strong product. We try to make denims to suit changing needs and lifestyles of Indian consumers.  We have come a long way from a basic five pocket pair of jeans to rugged, authentic jeans. We are a fashion conscious and fashion forward jeans brand. 
The brand is experimenting with all kinds of washes, fabric drapes, fits, silhouettes and different body shapes. In India, especially, we have very different body types and the Indian customer is very conscious, knows what she or he wants, so we need to stay updated with trends, research and knowledge. 
We also need to remain alert about changes in wash technology, so we have collaborated with washing experts in Spain. We keep in touch with them and buy machines with the latest technologies from them for washing and dyeing. With the latest washing processes incorporated into our denim products to move with the times, our company rises above competitors.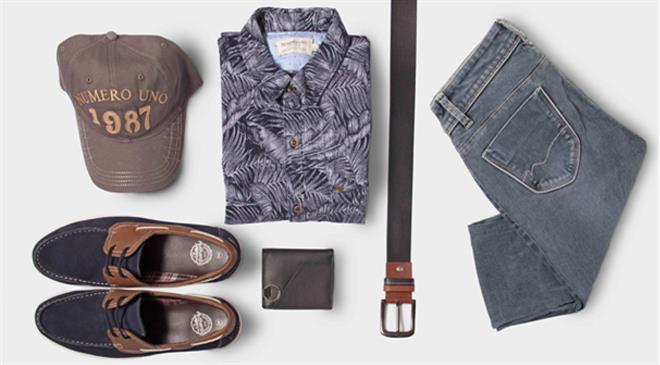 Do you plan to expand into markets beyond India?
We have not explored that much although we are open to expanding overseas. Small quantities of our products go to Nepal and New Zealand, especially to Indians who have migrated and have heard about our brand. They have reached out to us and want to buy and sell our products their way. 
We have a regular buyer in Nepal. He buys from us during trade shows and sells there. Our products are doing well in Nepal. We have not gone out to get opportunities, but we are open to any kind of growth and any opportunity to expand our market.
How big is the market for denimwear in India? At what rate is it growing?
Denim is a lucrative fabric and it is a growing segment. As per industry reports the denim market contributes five per cent to the Indian apparel market and it is growing quite consistently year on year, which makes it a good and healthy category.
The need for denim is growing as it is being accepted in the corporate set-up also. What is your take?
Denim is growing very fast in every sector of the country. There is no age bar when it comes to denim. As you can see, from children to the aged, everyone is wearing denim. This fabric has no boundaries. 
People find denims are not very hard or rough, available as they are in all kinds of fabrics. At the end of the day, it is a comfortable fabric coming into activewear. Denim is already visible in jobwear. There are specialised denims made from looms, where the flexibility of knits and beauty of the washes of denim lies.  So, denim is a versatile and growing segment in the apparel industry and a low maintenance fabric. 
How many home-grown competitors are there in the denimwear segment? How do you stand apart?
You cannot deny that there is a lot of competition in the market. There is competition from international brands and domestic brands and from a huge organised sector. So, you have to do something different to be noticed. What works for us is international styling which is affordable, and the unique washes and good fit that we give our denim.
How has denimwear evolved as a category?
Denim started as clothing for mine workers. From there, it has moved to the top of the fashion cycle. It is the most preferred fashion item now by top most designerwear in the world. So denim has come a long way and has evolved beautifully, fitting into any lifestyle. That is because of the versatility and adaptability of denim as a fabric and as a garment.
Last year, Numero Uno came up super light down feather jackets. What can we expect this year?
One has to be ready for the challenges and to be aware of what customers would want to stay ahead in the market. We did super light feather jackets in winter which was a huge hit.
 For summer 2017, we are planning to come up with the special selection called the Zero Gravity denim. These are made from the ultra lightweight denim fabrics. They are super-comfortable and made from flexible denims. Once you wear these, you feel almost weightless. They are light, comfortable and maintain the beauty of authentic denim. You can run through daily activities freely and comfortably. These are ideal for summer. To coordinate with these denims, we have super-lightweight indigo shirts. These are already in our stores.