What kind of changed customer behaviour are you noticing?
Customers are now looking at shopping from multiple channels, be it online or offline and as a brand we have started to fulfil orders via both. This has helped the brand connect better with customers at a level they are comfortable at. The strategy for us is to ensure we never lose a customer.
What percentage of your business was brick and mortar before Covid?
Approximately 85 per cent was brick and mortar. 
How phygital has Numero Uno gone since? What changes do you see in the current times?
Digital is the go-to medium these days. It provides the brand with a huge audience and reach. Seeing the surge in consumption of Internet in India, we have also strengthened our digital presence. We have come up with a brand new website that also doubles up as an e-commerce platform. We provide ample styles, easy payment options and swift delivery for those who want to shop from the comfort of their homes. A simple yet interesting user interface makes the entire purchase process easy and fun. 
We have been very active on various social media channels to reach a variety of audience. These are good platforms to showcase our latest products and offerings. We have been using Google ads as well to reach a vast and distant audience. It has helped us generate a lot of traffic on our website. Search engine optimisation has helped us attract targeted organic search traffic and helped us gain higher visibility in the digital space.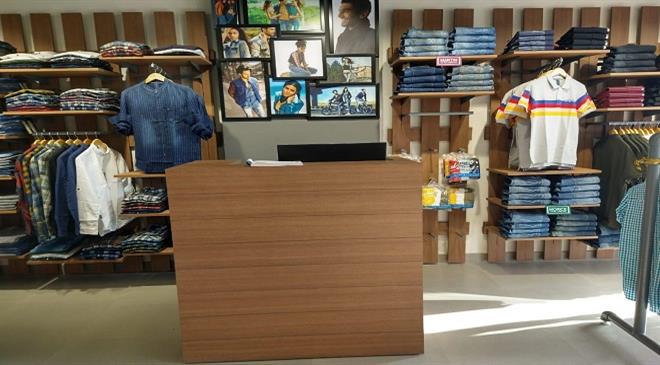 What kind of strategies have you come up with to push sales in the current situation?
People need to understand that change is the only constant. Adopting an innovation is a smooth process that is made easy with proper training and guidance. Especially during the last two months when offline stores were totally shut, we had to rely on our online channels to generate revenue. We brought in two new concepts: prepaid vouchers and WhatsApp shopping. Both these concepts were new for our company, but people were educated about them before the launch. Our team understands that without constant innovation, we will cease to exist.
Going forward, what changes to your marketing and communication strategy?
Our focus is to engage the existing audience with relevant content on a regular basis. The idea is to inform the audience about what is happening with the brand and also hear from them to cater them better. Online business is picking up for which targeting the relevant audience has become important via digital and social media advertisements. With exciting offers from the brand to offer, we are always looking for ways to promote it digitally.
With online media, we are promoting our offers to customers so that they can visit the nearest store and shop. A lot of customers want to keep themselves safe, and hence shopping from home has become the norm, which is what we are also focusing on. Our website has started to deliver pan India after strengthening our delivery strategies.
Tell us more about your latest jeans wear collection.
The year 2020 has been seen a significant shift in consumer choices of what and how they buy. The pandemic and lockdown has given them a different perspective towards conservatism, minimalism, health and wellness, sustainability and concern for the environment. In the pre-COVID era as well, these ideologies were gaining importance with consumers and brands alike, but pandemic accelerated that.
With 'work from home' (WFH) becoming a norm and extended periods of time spent at home, comfort, durability and multifunctional apparel and DIY or  do-it-yourself creativity have become important, without compromising on style.
Learning from the prevailing times and getting inspiration from its rich heritage and archives, Numero Uno has channeled its creativity to offer its carefully designed denim collection, which is aesthetically stylish as well as comfortable, versatile and extremely desirable. 
One of the key styles, NU jogg and Hyper jogg denims, are a blend of style and leisure. Made with unique knit-like stretchable fabric, utility details and relaxed fits, these denims spell flexibility and simplicity with comfort of all day long wearing. Also, extremely versatile being appropriate as WFH apparel or for lounging at home, as well as smart enough for wearing outside home. 
Fabrics with peached surfaces give soft feel, comfort and newness to designs. Innovative fabric blends like viscose and modal blended denims offer much desired softness and comfort appropriate for all day wear.  
Where fits are concerned, skinny fit denims with ankle length continue to be offered along with classic slim and regular fits in stretchable fabrics offering enhanced comfort for indoors as well as outdoor travel. Besides these, 80s-inspired high-rise flared denims are being offered in vintage and indigo washes to add to the style quotient. 
Washes vary from raw, unwashed and rinsed look or dark indigo denims for a minimalistic and clean look, to authentic mid-blues, faded indigos and vintage tints for different moods and occasions. Also on offer are distressed and frayed denims with hand-mending and contrast patches for creative customisation and DIY appeal. We also offer special protective finishes on denims like anti-microbial finish keeping the need for protection and wellness of customers in mind.  
With sustainability being our focus area, environment-friendly fabrics with recycled yarns, blended fabrics, less-water denims form a large part of our collection, making us a responsible brand.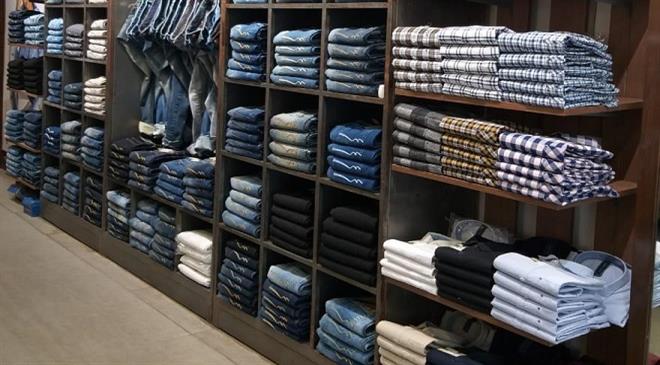 What are your expansion plans?
We plan to strengthen our current presence and explore new territories. We now have over 260 exclusive outlets and more than 500 multi brand outlets (MBOs). We are working hard to improve the overall shopping experience at these stores. This is our topmost priority. As said earlier, times are changing, and customers are also changing. Now they don't want just a vanilla shopping process. They want more from the brand: innovative products, awesome in-store experience and a high value for money. We are constantly working towards that to make shopping memorable. 
In addition to this, we are all set up to expand further in the north-east and down south. We are already operating in a number of MBOs and large format stores in these regions, but if things go as per plan, we would be opening a lot more exclusive stores as well. 
We are happy with the kind of response that the brand is getting from large format stores. We are currently operating in 32 Shoppers Stops, 19 Central and 16 Lifestyle stores. Plans are under way to expand more in these formats and get more visibility at these stores. 
Day by day we are improving our digital presence by reaching more and more people. We also plan to invest more on our e-commerce platform. We are constantly adding more styles, trying to make deliveries faster and payment easy and more secure. We may also come up with an app to make shopping more exciting and personalised. (PC)