Plan to expand in north-east, south India, invest more in e-com
Numero Uno (NU), one of India's first indigenously manufactured denim labels, has been selling denimwear in the domestic market for more than three decades now. Started as a purely men's jeans maker, Numero Uno now also caters to womenswear as well as the casualwear category, offering a complete range of jeans, shirts, trousers, knitwear, outerwear and winterwear. Chairman-cum-managing director (CMD) Narinder Singh Dhingra speaks to Paulami Chatterjee about the denim market in the country, how the brand is keeping abreast with new sale strategies amidst the pandemic and its future plans.
How big is the market for jeans in India? What is the demand as in men versus women and kids?
Denimwear market in India is often deemed to be very promising and has been exhibiting consistent growth over the past years. According to industry statistics, it was estimated to be worth ₹29,203 crore in 2018 and is expected to reach ₹191,894 crore by 2028 growing at a compounded annual growth rate (CAGR) of 12 per cent. The market for denims in India is largely dominated by men's denims, accounting for 86 per cent of the total market size. However, the women's denim wear segment is expected to grow at a higher CAGR of 13 per cent than men's segment, which is at 12 per cent. The steady growth is credited to the rise in consumerism, bridging luxury gap and advancements in denim fashion that have given the segment a major boost.
How do you see the denim market growing in the next five to ten years both locally and internationally? What factors are going to drive its growth story?
Industry data indicate that global denim market was valued at $56.1 billion in 2017 and is projected to witness a growth at 5.8 per cent CAGR by 2023. Further, the Asia-Pacific (APAC) region is expected to witness the fastest growth in the market during the forecast period. 
The rise in demand can be attributed to the rising disposable income of the people, swift urbanisation, better standards of living, expanding working class population and increasing promotion of denimwear by celebrities on social media as the key factors. Whereas  on the supply side, easy availability of raw materials and increasing government initiatives for manufacturing of products in countries like China, Vietnam and India have contributed as the main growth drivers in these regions.
From the 80s market to the present, what has changed in the jeans market? What has been your growth story?
Right from the times in 1980s and 1990s-when celebrities and music icons sported indigo denims and it was considered more of a fashion statement-to its evolution today, when top executives are comfortably wearing denim jeans in more formal settings, denim surely has evolved and grown to fit into people's lives. 
Emergence of an organised retail sector, growing young population, online penetration of fashion retail into smaller towns and cities, and increasing popularity of engineered and distressed pieces are expected to continue to fuel the growth of this segment.
Denim, which originally started as clothing for mine workers, has moved to the top of the fashion cycle as the most preferred fashion item today largely because of its versatility and adaptability as a fabric and as a garment.
Numero Uno, one of India's first indigenously manufactured denim labels, has been selling denimwear in the domestic market for more than three decades now. Incorporated in 1987, it was born to address the need for an authentic pair of jeans for the domestic market in fits and washes that were specially designed for Indian customers. Since then, it has evolved to become one of the most well-known and preferred brands in the domestic market for its fashion forward and innovative designs, excellent fits, superior product quality and adaptability to customer needs. Started as a purely men's denim jeans maker, Numero Uno now also caters to womenswear as well as casualwear category offering a complete range of jeans, shirts, trousers, knitwear, outerwear and winterwear. Today NU retails through a wide network of 260 stand-alone stores across the country, over 500 multi-brand outlets, all major large format retail stores like Shoppers Stop, Lifestyle and  Central, as well as through e-commerce market places like Amazon, Flipkart and Myntra, as well as its own website.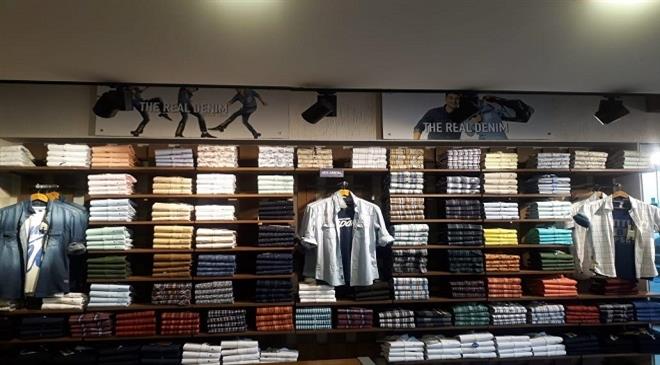 How is the brand positioned in the domestic jeans wear market? How much of market share does it claim?
Numero Uno offers complete apparel solution to customers walking into its store offering everything -- from apparel to accessories. We are a dynamic and trend-based denim brand offering international fashion, excellent fits and value-added quality products for customers, making it one of the top five best-selling denim brands in the Indian market. 
Which are your major markets worldwide? Which new ones do you plan to venture?
Currently Numero Uno is retailing in the Indian market. We were also planning to venture abroad but the lockdown has brought our plans to a halt in the short term. Going forward, the company is looking at overcoming the current challenges posed by the pandemic, letting the business recover and take it forward from there.
How do you compete with international jeans manufacturers? What is the USP of your jeans?
Numero Uno, which has a sizable presence in northern India, has created a whole archive of its creations to draw upon as well as that of the knowledge and understanding it has gained over the years which are its greatest asset. 
We also have the advantage of having our own manufacturing facility equipped with hi-tech machines and technology, a state-of- the-art eco-friendly laundry in collaboration with Spanish washing expert Jeanologia providing  the latest know-how, which enables us to keep ahead of competition and gives Numero Uno an edge over the other players in the washing game, which is key to our success. Having a dedicated design and product development team coupled with manufacturing and washing infrastructure helps NU compete with international and other Indian denim brands. 
Our heritage, combined with our ability to produce, experiment and innovate enables us to keep evolving dynamically and growing steadily, staying relevant to our customers, which is our USP. Further we are a responsible brand adopting sustainable practices and processes minimising waste and conserving environment as an ongoing effort.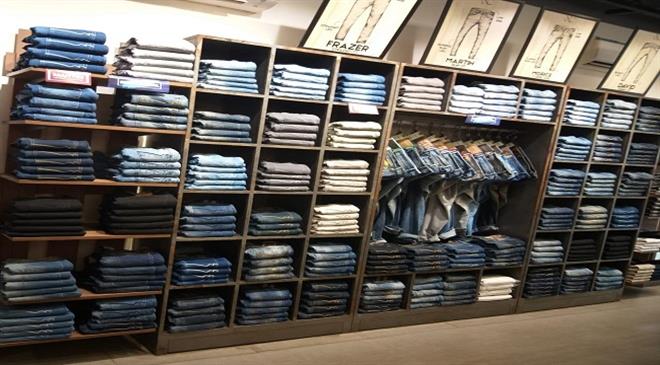 Where do you source the denim from? What percentage of the denim sourced is the original pure denim, lycra blend or any other blend?
We purchase denim fabric from all the known Indian denim mills offering quality products in line with the latest international trends in fabric design and technology. Based on evolving customer lifestyle needs and increasing demand for comfort and mobility, we use mostly stretch denims. We use cotton lycra blends as well as multi blend fabrics having tencel, poly, modal and viscose yarns blended with cotton and lycra to offer enhanced comfort and hand feel for all-day wear.
How has the pandemic affected the jeans wear market worldwide and in India?
The key downturn factors continue to drastically reduce retail and export demand, and lead to big cut-down in disposable incomes of consumers due to millions of job losses amidst the crisis.
According to the Clothing Manufacturers Association of India (CMAI), only 25 per cent garment units had resumed working despite easing of lockdown by end of June, with resumed factories operating at an average 25 per cent of their capacity. With summer period typically being a low season for both domestic retail and exports, there was no substantial demand enhancement until the onset of the traditional festival period from mid-October to mid-November, which now has finally witnessed some level of domestic market revival.
In the short-term, Indian apparel exporters faced missed deadlines, with key inputs like apparel trims from China either stuck at Indian customs or not shipped at all following military tensions between the two neighbours and subsequent ban on the import of Chinese goods.