Woollen summers
The house of GBTL and OCM from the Donear Group launched a brand of luxury fabrics and apparels-Grado-in September 2018. Grado, with film actor Amitabh Bachchan as brand ambassador, offers a wide product basket of luxe fabrics for blazers, trousers, and suiting, bringing the best from OCM and GBTL, under one roof. MD Vikram Mahaldar provides an insight into the woollen-and-worsted suiting market in India, the making of Grado, and explains why wearing wool for winters is a myth in an interview with Hiral Oza.
What is the global market size for suiting & shirting fabrics? What is the percentage of luxury fabrics?
The value of the global textile mills market totaled $667.5 billion in 2015 (around 83.1 per cent were fabrics and 16.9 per cent were yarns), up 1.5 per cent from a year earlier. The compound annual growth rate (CAGR) was 4.4 per cent between 2011-15. Asia-Pacific accounted for 54.6 per cent of the global textile mills market value in 2015 and Europe accounted for a further 20.6 per cent of the market.


The global textile mills market is forecast to reach $842.6 billion in value in 2020, an increase of 26.2 per cent since 2015. The CAGR of the market for the period 2015-20 is predicted to be 4.8 per cent. The Indian textiles industry is expected to grow to $250 billion by 2019 with CAGR growth of 14 per cent from 2009. The domestic market is expected to grow 20 per cent in coming years including e-commerce business. India ranked first in the Global Retail Development Index 2017.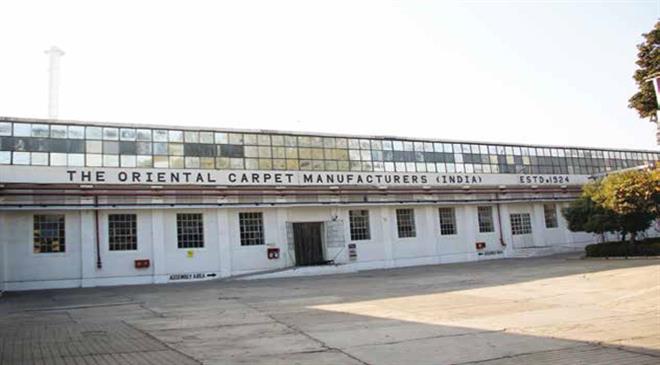 How has the market for ready-to-stitch (RTS) fabric or fabric in rolls for apparel evolved once ready-to-wear came in? What are the market trends now and your forecast for the next five years?
Spoilt for choice when it comes to RTS fabric. OCM offers about 5,000 SKUs every season and that choice isn't available in the ready-towear (RTW) category. Therefore, we are willing to experiment on different designs, colours, textures vs the slightly more conservative RTW market shies away from. Although RTW is taking a larger portion of the pie increasingly, especially in tier 1 and 2 cities; but because the pie is growing, there is a corresponding and relative increase in the segment for both RTW and RTS. 
Over the next years, RTS will continue to grow. The reasons being: 
Choices of people across demographics is different, and difficult for RTW to cater to all those choices; 
Because of different cultures, it's hard to assign a standard body type/fit to the entire population.
What special does Grado offer that has not yet been offered by OCM or GBTL?
Both OCM and GBTL have occupied distinct positions in consumers' minds in terms of product. OCM was exclusively for worsteds and GBTL for poly-blends. However, Grado gives us an opportunity to offer the customer a product across these boundaries, therefore now Grado will be able to compete the nearest and only competitor Raymond. None other than Grado and Raymond has the complete basket for wool, wool blends, poly/viscose (PV), cotton, PC suiting and shirting fabrics in their product basket. Grado caters to the younger generation, which was missing so far. It offers the customers a unique basket of products and spoils them for choice-be it in design, colour or price points.
Which are the major markets for Grado fabrics in India and abroad?
Grado from the house of OCM: Punjab, J&K, HP, Delhi, UP, Bihar, Maharashtra, AP, Karnataka, Gujarat. Grado from the house of GBTL: North and Hindi-speaking belt, Delhi, Haryana, Punjab, Tamil Nadu.
What is the target market for Grado?
Traditionally before the amalgamation of the two companies, OCM's client base included consumers of the age group 30-55 years because we were selling premium fabrics which youngsters do not have the disposable income to buy. GBTL was also targeting a more mature audience (25-50 years) for its PV suiting fabrics. Grado brings the best of both and caters to younger folks. Catering and appealing to the younger generation were also the reason behind having Amitabh Bachchan as the ambassador for the brand. With Grado we want to reach out to the young audience, which is about 50 per cent of the nation's population now, who we think of as our future customers. Though Grado is backed by two heritage brands, the designing and colours are to meet the needs of the 20-30-yearold customers. Our marketing will also increasingly focus on these customers.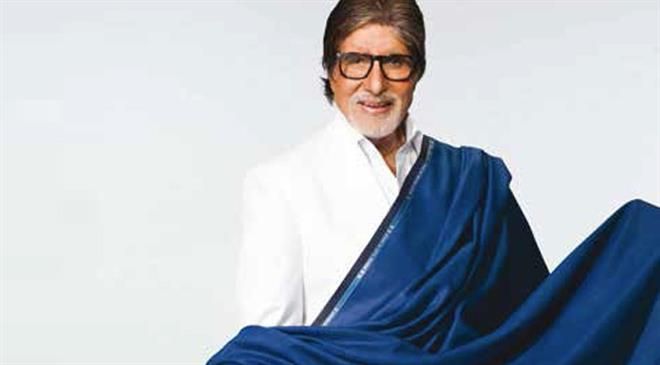 What is the annual production capacity at Grado? What percentage is for domestic consumption and what percentage would be exported?
GBTL has a capacity of over 35,040 spindles and 140 looms for production and three looms for sampling. The process house has the capacity to finish 20 million metres per year. GBTL has its own captive 8 MV thermal power plant to take care of its own power needs. About 60 per cent of production is for exports. OCM's annual capacity is 8 million metres.
Which fabric blends are popular in the domestic and the export markets?
Cotton is preferred pan-India because of the tropical climate. 
PV is preferred for its affordability, durability and innovative designs. 
Worsteds are preferred in the northern part of the country for suits and jackets due to its drape and other utilitarian benefits.
All three products are exported for similar reasons with cotton leading the pack followed by PV fabrics and worsteds preferred by a niche customer set. 
Please tell us about the retail distribution of Grado fabrics.
Both the companies (OCM and GBTL) distributing Grado products have different networks and will continue to work so. GBTL primarily supplies to wholesale, who further sell it to retailers. The company has over 2,000 retailers in its network. OCM has a different distribution model. We supply to wholesalers and directly to retailers too. We cater to 1,500 retailers across the country directly and through our wholesalers we reach 5,000 retailers. Since ours is a premium product, only the best retailers in this niche will house Grado by OCM. Grado by GBTL caters to the masspremium category.
Any plans to go online?
Planning an e-commerce portal with Grado products. This has been in the offing for a while, because we wanted to establish our brand first. 
E-marketplaces tie-ups as well will be explored. 
Individually both companies (OCM and GBTL) have done so in the past.
Wool is for winter is a myth you say, and at OCM you want to try to change this mass mindset in India. How do you plan to do that?
Wool as a fibre has the highest moisture absorbency. It is even higher than cotton. Cotton can absorb about 8-10 per cent while wool can absorb 30 per cent of moisture. So, when you sweat, woollen fibres can absorb the moisture and through the capillary actions the sweat comes to the surface of the fibres and gets perspirated. Hence, it's comfortable to wear wool even in summers. But the only challenge is that it has scales causing hairiness. This irritates the skin. But beyond a certain micron-say 19.5-and in 80s counts, the hairiness will not be a trouble and the fabric will still be moisture absorbent. This is general knowledge but limited to certain people. Most people in India think wool equals sweater. It's hard for them to understand the difference between woollen and worsted. With awareness, this mentality should fade away. Woolmark is working towards changing the mindset and educating people that wool is for all year round.