Are there any thoughts within individual members, trade associations to come together and work cohesively so that losses can be minimised?
As stated earlier, all the partners contributing in any way towards movement of goods from manufacturers to ultimate consumers will need to stand together to ensure collective good for all and in view of long-term sustenance.
The losses need to be divided among all for ensuring sustainability for all, or else one by one all of them would have to wind up operations. The whole system for all will collapse if in the short term, burden of losses is imposed on any one party.
All the unions will play a critical role in bargaining with the government for its help in reviving this sector because lack of government assistance would make every task impossible and would jeopardise the sustenance vision of this sector.
By when are you expecting the beginning of the revival process to commence?
No matter how aggressively revival steps are undertaken, the sector will have to face consequences at least till October 2020, and if the above suggested measures are not pursued, then this may continue till the next fiscal and in successive fiscals as well. A slight revival is expected till October if businesses are able to resume operations by May and the pandemic ends completely during the same month.
October is the prime season for fashion industry and that is why the sector hopes for revival during this period. This revival will just make operations sustainable and it should not be confused with sales being restored to the levels before the advent of the pandemic. The actual restoration of sales will take at least 15 months given appropriate actions are undertaken by the government to uplift the economy.
Is your business entity expecting any specific measure from the government or its nodal departments?
Any kind of assistance from the government would be appreciated. The government can take the following measures to help all in the industry: 
✓ All commercial electricity bills should be cut to half for the next quarter 
✓ Companies should be allowed to retain 10 per cent of goods and services tax payable for next 12 months 
✓ Moratorium on interest payments for next six months 
✓ All equated monthly instalments to banks and noon-banking financial companies to be put on hold for six months with no interest or delayed payment 
✓ Employee share of provident fund (PF) and Employee State Insurance Scheme (ESIC) not to be paid by the companies but to be borne by the government for at least six months 
✓ Property tax for fiscal 2020-21 should be reduced to half. 
All these suggestions are based on popular public opinion being shared by all through various social media platforms and we also strongly agree with them. The government also needs to focus on flow of cash in the economy that would not lead to inflation and still would be able to cope with dampening effects of the pandemic.
There is a lot of talk about rewiring businesses to arrive at the new normal. Are you thinking about this at the company level or collectively as an industry?
There are no suggestions regarding this as of now.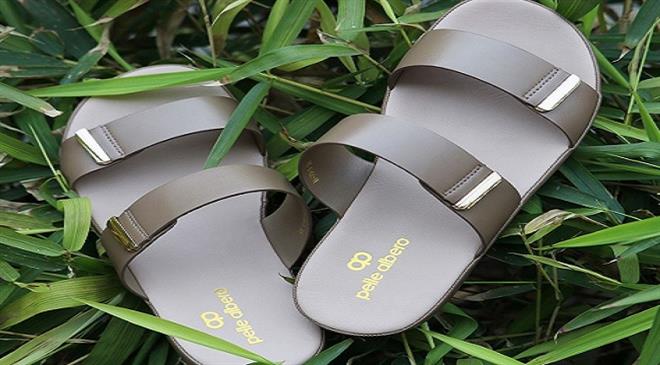 A whole lot of enterprises have begun manufacturing of masks and other personal protective equipment (PPE) required in bulk today. Has any such step been taken by anyone in your sector? Is the industry or cluster mulling over any such initiative?
Such enterprises are responding as per demand and we believe such demand is short-lived, i.e., till the pandemic ends. If the industry can cater to such demand with an effective solution, then it should definitely pursue it, however we believe there is not any much scope for fashion industry, particularly the footwear industry, to meet this demand.
As traders, we can help in the distribution of these products and can do our part in standing against this pandemic and beyond this we do not believe the footwear industry can be of much assistance in this situation.