How would you describe the current business climate of the global and Indonesian textile industry, and how can Shinta Indah Jaya capitalise on it?
Global landscape: 
The global textile and apparel business in 2017 was estimated to be worth about $4,395 billion, with global trade in textile and apparel standing at around $360 billion. 
According to WTO forecast, global trade is set to expand by a further 4 per cent this 2018, after an expansion of about 3.3 per cent in 2017. 
It is expected that the growth rate of trade in knit fabrics and apparel will exceed that of the woven counterparts. 
The statistics reflect a positive overall global outlook for the industry and a positive forecast for Shinta Indah Jaya given our specialisation in knit fabrics.
The current global apparel market is estimated to be $1.15 trillion, which forms nearly 1.8 per cent of the world GDP. Almost 75 per cent of this market is concentrated in EU-27, US, China and Japan. The next largest markets are Brazil, India, Russia, Canada and Australia, in descending order with a combined share of approximately 18 per cent. 
While the growth of the apparel market is stagnating in the traditional consuming hubs of EU, US, and Japan, countries like China, India, Russia and Brazil are emerging as apparel retail markets and will form significant alternate markets to US, EU-27, Japan. 
Interestingly, among the largest markets, Australian per capita spending on apparel is the highest one with $1131. 
With this trend, we may target Russia and Brazil as potential growing new markets for Indonesian exports. Also, in view of the fact that the IA-CEPA is soon to be finalised, Shinta Indah Jaya may benefit with improved market access into the Australian market. 
Indonesian landscape:
Indonesia has a population of over 250 million people, providing for a huge domestic market, with a fast-growing middle class, which is expected to double to 140 million by 2030 
The large and growing domestic market will always serve as a safety net for Indonesian manufacturers like Shinta Indah Jaya amidst any potential global economic turbulences.
Textiles has been designated as a national priority according to the National Industry Development Master Plan for 2015-2035, given its employment of over 15 per cent of Indonesia's total manufacturing workforce. The government is also promoting Central Java as a new textile hub for the nation, since the minimum wage there is just as competitive as Pakistan and comparatively lower than major competitor, Vietnam. 
This is in line with Shinta Indah Jaya's plan for expansion with West / Central Java within the next five years.
Through increased governmental support for the industry, targeting total export value of textile and apparel products to reach $75 billion by 2030, Indonesia is poised to become one of the top five global textile manufacturers alongside Vietnam, India and Bangladesh. 
Positive outlook for the industry and for local manufacturers like Shinta Indah Jaya.
Indonesia's pursuit of bilateral trade deals (CEPA with Chile signed in Dec 2017; finalisation of CEPA with Australia expected this 2018; interest expressed to join TPP-11 in near future) would help open up new markets for businesses, further fueling export growth. 
This serves as a positive platform for Shinta Indah Jaya as we aim towards building a market presence globally.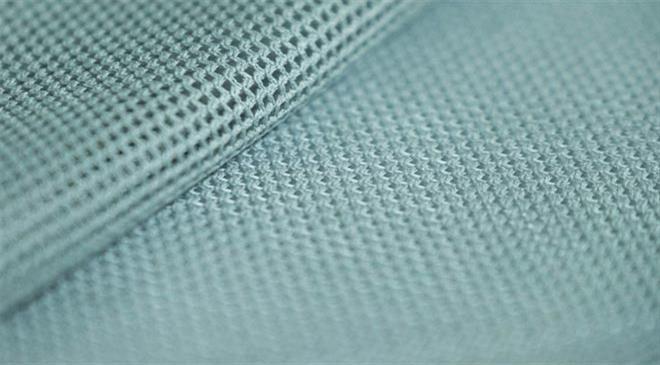 Which is your targeted market segment?
I'd describe my targeted market segments as predominantly sportswear and athleisure (both garments & footwear). My reasons are as follows -
Growing middle class in Indonesia together with the rise of a young and more health-conscious population will continue to boost demand for sportswear.
Besides, more than 43 per cent of the population is below the age of 25 with an average age of 28 years old, leading to a huge potential growth for future sportswear sales. 
Amidst the global economic slowdown, Indonesia's sportswear industry posted positive growth of up to 9 per cent in 2015 and 2016.
While low-priced sportswear used to dominate the domestic market, in recent years, premium multinational brands have quickly gained market share due to greater disposable income with a preference for fashion.
Globally, two out of the world's top four most valuable apparel brands are sporting brands-Nike has retained its position as the world's most valuable apparel brand, with a brand value of $28 billion. H&M ($19 billion), Zara ($17.5 billion) and Adidas ($14.3 billion) took second, third and fourth position respectively. Out of these four apparel brands, Shinta's fabrics are already being used in the production of two-H&M, Adidas. We will therefore continue to focus on the segment of sportswear and athleisure, which we believe will continue to see a growth spurt in the future.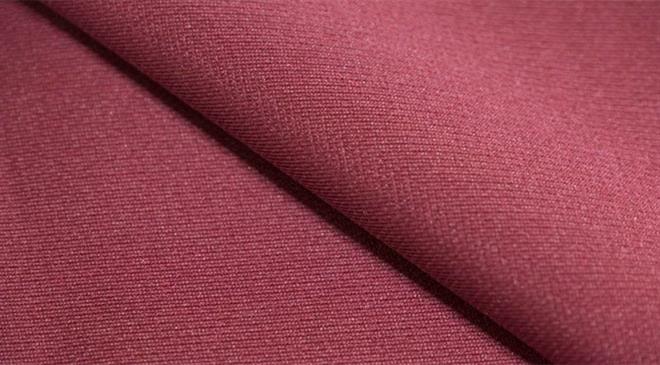 Which are the prominent customers that have utilised your company's services/products?
What are your strategies going forward and where do you see Shinta Indah Jaya in five years?
Unlike the other member companies within the group, Shinta Indah Jaya did not embark on an aggressive growth strategy in the early years, choosing to focus instead on quality and stability. So, while being relatively small in size, Shinta Indah Jaya was more than able to withstand the various economic shocks in the last two decades. 
Going forward, Shinta Indah Jaya's focus will be on increasing its market share within Indonesia through a three-pronged approach: 
improved productivity through further modernisation of machinery and equipment;
strengthened R&D for greater value-add to enhance the overall customer experience; and 
capacity expansion.
Shinta Indah Jaya is expected to be on a new growth trajectory over the next five years, marked by steady capacity expansion. We aim to increase our market share within Indonesia through the growing and deepening of existing business relationships and formation of new partnerships. We will concentrate on the sportswear and athleisure segments of the apparel market. Through intensified and strengthened R&D, Shinta Indah Jaya will also have a renewed focus on the development of technical and performance fabrics. Shinta Indah Jaya looks forward to growing its market presence globally.