Personalisation, digitalisation and sustainability the major trends in sourcing
Pure London is a leading fashion trade event that brings together the entire fashion supply chain, from fibre through to finished ready-to-wear garments. Pure London and Pure Origin, which bring together all aspects of fashion sourcing and manufacturing, cater to all fashion buying needs under one central London roof. Director Julie Driscoll spoke to Fibre2Fashion to brief us about the latest buzz at the shows held from February 10-12, 2019.
Which countries had a strong presence as exhibitors at Pure London and Pure Origin?
In Pure London, the greatest presence was from France, Denmark, Germany, India, Italy, Spain, Turkey, and the UK. In Origin, we saw a high percentage of businesses from China, India, Italy and Serbia.
Is the pressure of Brexit mounting on brands/retailers? How do British apparel retailers plan to deal with the challenges?
Both exhibitors and visitors are very focused on driving trade and positivity; we want to give the message that we are open for business and people are doing trade.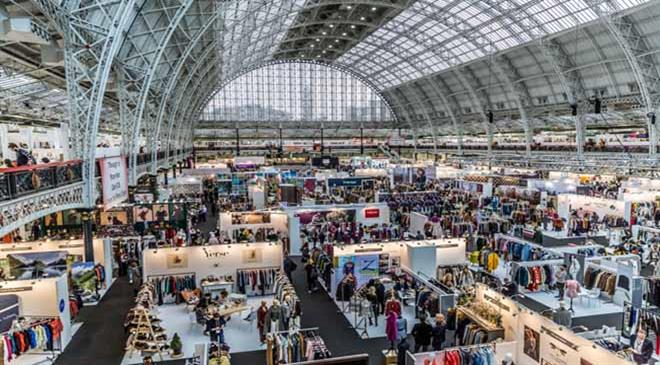 What were the key trends for A/W 2019 at Pure London and Pure Origin?
The key trends on the Pure London catwalk were Radical Play, Urban Utility, and Perpetual Future-they combined a youthful, playful and positive outlook with a nod to technology and the future. The biggest area of growth, something we try not to describe as a trend, was sustainability and this has been top of our agenda for AW19, and will continue to be a focus at every show. The Pure Origin catwalk focused on the trends looking ahead to SS20 and AW21 showcasing new technologies and innovations.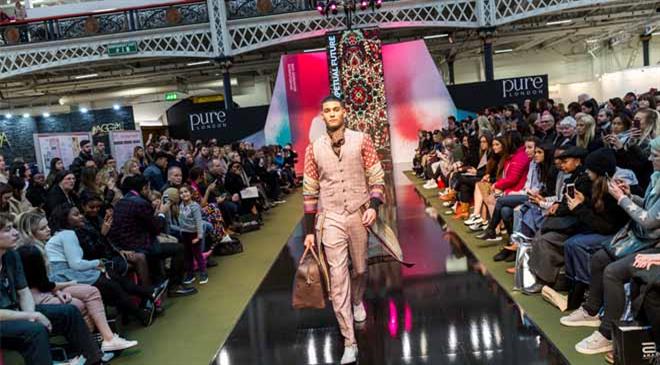 What three major market trends do you foresee in apparel sourcing?
Personalisation-we saw from Lectra that a new automated personalisation process will answer the consumer demand for personalisation, but with sustainability and time-saving at the heart of the business model.  Building on this is the continued digitalisation of the textiles and apparel industry. And of course, sustainability-driving a circular economy, incorporating recycled materials, repair services, using left-over fabrics, careful sourcing, designing products with second and third uses, and ensuring they can be easily recycled-this will be the future for apparel sourcing.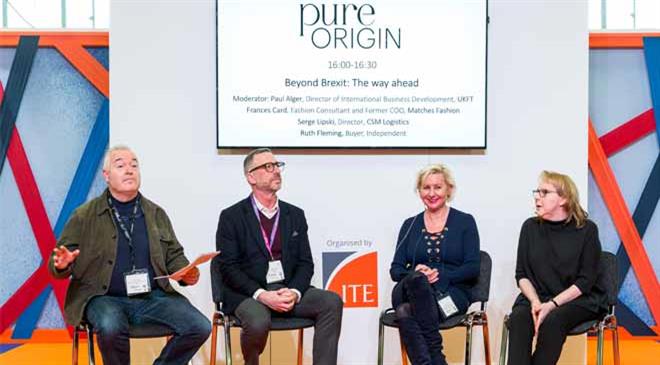 What percentage of fashion brands at Pure London were "sustainable"?
About 15 per cent across the show. Last season, we launched Pure Conscious to provide a dedicated platform for sustainable brands to show and we're really pleased that this section is growing and generating huge interest. We've also partnered with Common Objective to run buyer tours to see all the sustainable brands, and through our collaboration with the UN and our Power of One campaign we welcomed the Conscious Fashion Campaign this season who have created an installation featuring sustainable clothing from AW19 collections. (HO)