Who are the founders of the company? What is your business model?
I am the founder of the company.  We have a true 360° business model in that we capture raw materials from brands and retailers by way of their supply chains and rejuvenate their fabrics into individualised, high quality fibres, which are then inserted back into their respective markets through end product sales. The same business model applies to post-consumer textile waste as well.
Please explain your 'rejuvenation' process that involves complex algorithms to produce fibres equivalent to virgin fibres. How much time is required? What are the steps?
Once bales of segregated raw material arrive from our collection facilities and are staged for rejuvenation processing, they are distinguished by unique mechanical and chemical data that have been programmed into our automated system. As these bales are opened and submitted to the line, fabric pieces are systematically reduced through the progression until they yield individual fibres. It is important to note that the structural integrity of the fibres is achieved by a delicate balance of both mechanical and chemical processing. No two fibre types behave the same and our processes reflect the unique characteristics of each type in the formulaic automation they are subjected to. Needless to say, our technologies are patented globally for a very good reason; they are the product of years of research and testing and are our most vigilantly guarded resource.
Our production lines are equipped to process approximately 1,250-3,000 lbs (560-1,350 kg) per hour.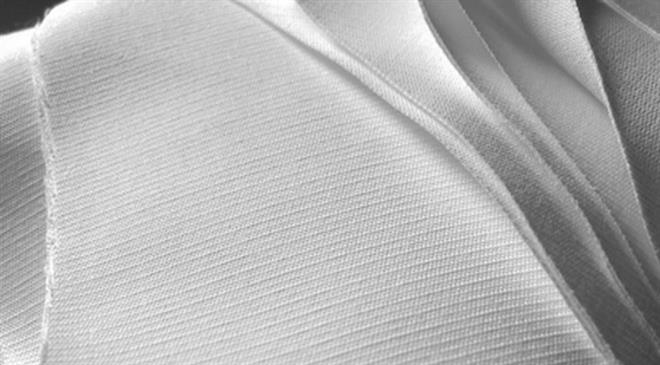 What are the new areas you are researching related to rejuvenating industrial waste?
Our latest project has been undertaking the removal of elastane, which gives cotton or other garments that stretchy feel, finish on fabrics. Nowadays it seems that almost every fabric product has some degree of elastane mixed into it, even jeans and slacks. Unfortunately, this makes it impossible to rejuvenate the garment because it cannot be used for filament or spun yarn. We anticipate the trend to endure, so we have invested heavily into figuring out how to remove elastane from fabrics. We are now the only company in the world capable of safely removing elastane, which allows us to take the bulk of textile by-products that others cannot.
What technology is used to process the waste into fibres and fabrics? What is the carbon and water footprint of these processes?
PurFi uses patented and proprietary mechanical and chemical processes to manufacture textile by-product into fibres and fabrics (see discussion above).
The following statistics I am about to share with you constitute a study of the sustainability metrics in processing virgin polyester, nylon, and cotton compared to PurFi's processing of the same materials in their post-industrial by-product state. Please keep in mind that our rejuvenation technology produces fibres that are minimally equal to, and more often superior to that of virgin fibres.
Uses 99 per cent less water
Emits 40-90 per cent fewer greenhouse gases
Requires 90 per cent less energy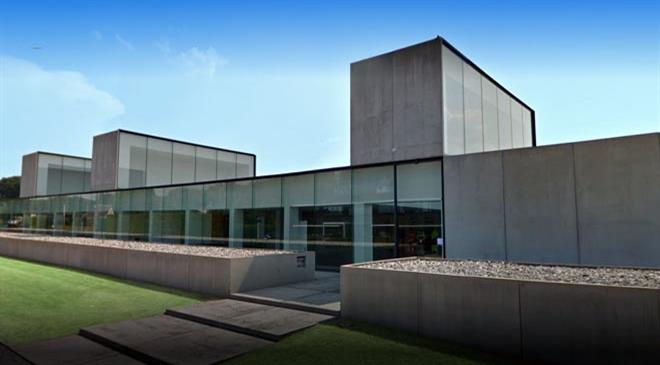 How do you plan to scale up and commercialise the process of textile rejuvenation?
We plan to accomplish this by way of our very strong relationships with partners in operations and collections. The Waregem line will be our first in Belgium, but we are slated to build two more there and facilitate the processing of approximately 70 million lbs (33 million kg) of material. Additionally, we are finalising plans for three lines in the Asian market. Within ten years, our goal is to have 10 billion pounds of rejuvenated fibre under management with the PurFi Concordia Group and other solid partners.
What are the top three applications in the textile domain?
From my vantage point, the top three applications are textiles (apparel), non-wovens and electro-static dissipative tile (flooring). With regard to textiles, certainly the goal is to continue improving the quality of yarns and fabrics made from rejuvenated fibres to include unique blends of fibres that would otherwise be impossible due to prohibitive costs. 
We will make purified fibres (medical grade) available to the non-woven industry for eliminating the need for chemical additives in upstream applications like baby care, personal care or wound care products. PurFi will likewise bring specialty fibres to the automotive industry which lower weight, enhance sound absorption and create an optimised cabin atmosphere. And finally, from contingent waste streams, we have birthed technology for the development of electro-static dissipative tile, which is required in many technologically sensitive manufacturing environs.
Who are your major clients in the textile domain? Any major collaborations with apparel retailers or brands?
You will see our collaborative efforts in the marketplace very soon, but currently I am not at liberty to disclose those relationships due to the nature of non-disclosure agreements.
What are the future plans at PurFi after the joint venture?
Our future plans embody global expansion representative of markets in Western Europe, the Indian sub-continent, the United States and Australia. We will replicate our business model similarly in each culture, while embracing our core values. Our technology, and the opportunity it provides, benefits people and the planet. When that happens, pure profit is present no matter how you define it. (HO)