We plan to launch activewear for women soon
Rock It, launched in 2017, is an activewear brand by Ludhiana-based Monte Carlo Fashions. RockIt apparels are made of 100 per cent polyester, terry and fleece fabrics, especially imported from Korea, Taiwan and other Asian countries. The Rock It portfolio includes over jackets, sweat pants, knitted lowers, woven lowers, knitted shorts, sandows, T-shirts for men. Founder Rishabh Oswal believes India is at par with global fitness trends and discusses factors fuelling the growth of this sector.
How would you describe the market for activewear in India? What is the annual growth-rate?
Activewear is a comparatively new concept in India. As fitness awareness is growing among Indians, they now have separate attire for yoga, gym and other fitness activities. A significant number of people are motivated by good health and a fit life drives on various platforms and want to participate in various fitness activities such as yoga, zumba, aerobics and pilates. Growing at a steady compound annual growth rate (CAGR) of 23.7 per cent, the industry took a leap from ₹24,000 crore to ₹37,000 crore between 2014 and 2016. The industry is projected to grow at a CAGR of 11.3 per cent by 2021.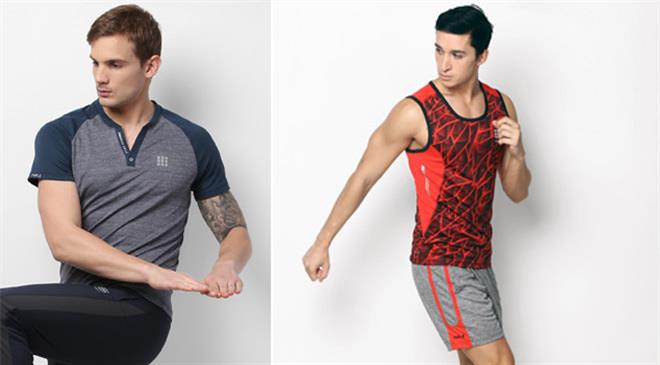 What are the major growth drivers of activewear in India?
India now is at par with wider global fitness trends, as the booming economy has created an upsurge in dispensable cash, influencing changing lifestyle preferences. Indians have grown more health conscious, adding new health and wellness routines to their hectic lifestyles leading to a rise in purchase of activewear.
Which are your major markets?
Fitness movement remains to be an urban revolution that needs to be democratised on a larger scale. It is important to have a pan-India presence for any brand and as far as activewear is concerned, we are hopeful to crack the walls through online presence.
Who is your target audience?
Our target audience does not belong to any specific age group as we believe that people should look fashionable 24x7, even when they are working out. Rock It apparels are designed keeping the requirements of sportswear, combined with fashionwear in mind. A lot of attention is given to fashion trends, colour scheme, design and the right quality of fabrics, to suit the needs of athletes and people active in sports.
What are the latest activewear trends?
Activewear is no longer limited to the gym and yoga rooms, as people are comfortable wearing those for regular occasions like a quick catch-up with friends or late-night movies, making those perfect for millennials as well as baby boomers. Novelties like mesh leggings, yoga pants, joggers and track pants are high on demand. Trendy, easy on the skin and comfortable to wear, these bottomwear look breezy when teamed up with a tank top or sweatshirt, increasing your cool quotient. Apart from bottomwear, sports shoe is also trending as an increased number of people are shifting to comfortable, yet trendy footwear, making a shift from conventional leather.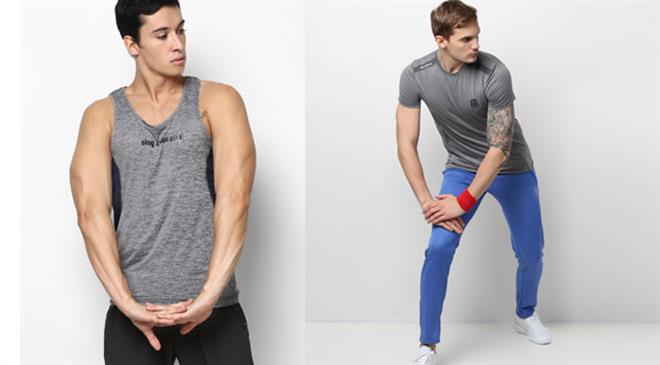 What innovative fabrics do you use?
An activewear brand must focus on the fabric of the product. It should be breezy, comfortable and elastic to provide ease at workout. The fabrics are of the highest quality, which make clothes sweat- absorbent and airy, yet stylish to carry, and with anti-static and anti-bacterial properties.
Where do you source fabrics and accessories from? Do you have your own manufacturing unit?
We do not have our own manufacturing unit; we import fabric from China which is further processed by a partner vendor in India.
What are your best-selling price points? What are your best-selling products?
Our selling price is the greatest asset, with activewear starting from ₹699-999. All the products are very good as they hold their own value in their zones but specifically, basic round neck T-shirt and lowers are selling well.
How does a homegrown brand like you counter competition from international giants like Adidas and Puma?
We offer the similar products as any other international brand with equivalent quality and at a better cost. In addition, we position our products at par with them through our advertising campaigns and communication.
What is your retail presence?
Out retail presence will be in 100 multi-brand outlets (MBOs) and online and around 25 sports station stores.
What is in the pipeline?
We will be launching womenswear soon.(HO)