With SITRA granting you permission to manufacture PPE kits, how did the company get benefitted? What is the projected growth rate for PPE?
The company made efforts to convert a challenging period into an opportunity by manufacturing fabric for Personal Protective Equipment (PPE). This temporary pivot allowed the company to make revenue and also buy some time for its primary yarn and fabric business to recover. Besides the regular apparel orders, we are still manufacturing PPE which are being exported to other countries.
What percentage of your labour force in your manufacturing units is from other states?
Our three manufacturing units in Gujarat located at Kim, Karanj and Kosamba have migrant workers from Jharkhand, Bihar, Bengal and Odisha.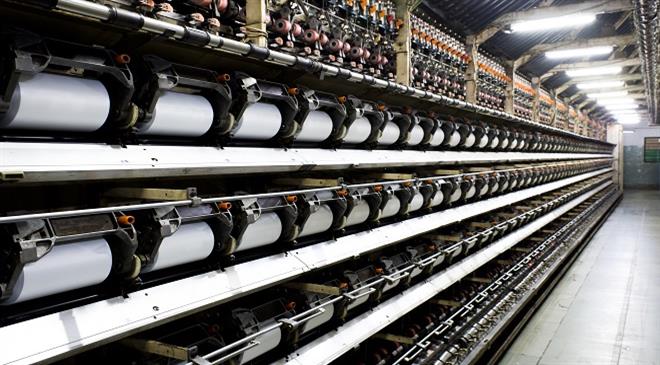 How has the setting/ seating/ working of staff changed? How difficult has the reorganisation task been?
The manufacturing facilities of the company are working at approximately 75 per cent levels. There was spike in Covid cases after returnee migrants resumed work and those sections had to be shut briefly.
Technology is in a sense leading the fightback. What steps has Shahlon taken or is taking to move into a more digitalised work culture?
The company believes that it will tide through this crisis by focusing on its core strengths, understanding the changing customer requirements and fulfilling these requirements through innovative market approach.
There has been a lot of talk on how India could be one of the countries that the world could be looking at as an alternative manufacturing destination. Have players like you taken any step to reinforce this hope?
There were reports on severing of ties by global retail brands such as H&M and Lacoste with China on account of labour issues, along with the ongoing US-China trade war. This is likely to benefit Indian ready-made garments exporters in the form of additional orders.
What is the market size of man-made fibre and fabric in India? What is Shahlon's share in it?
There has been a rise in demand for fabrics and yarns over the years led by increasing demand of fashion and furnishing products. The company is a leading player in fabric used in womenswear like sarees and garments, which are burgeoning segments growing in double digits. We supply synthetic fabrics to top international brands like M&S, Matalan, H&M, Belk, and many more.
Tell us more about Fairdeal Filaments. What does its business involve?
Shahlon consolidated its operations by amalgamation with the promoter's group company Fairdeal Filaments. The amalgamation is expected to increase effectiveness, increase market share and enhance market offerings. Moreover, this would help the company to have stronger manufacturing base and de-risking of business model by possessing complimentary portfolios. The company is striving to offer innovative, customised and value-added products to its customers through constant research and innovation. With these, the company is confident of tapping markets with more potential with its products.
What are your future expansion plans?
With the consolidation with Fairdeal Filaments, the company is far stronger, more resilient, and capable of taking up bigger challenges. Our vision is emerge as a leading integrated textiles enterprise exceeding customer and stakeholders' expectations, driven by research, innovation, and excellence.
The company is taking all efforts to improve quality and productivity to get more orders at competitive rates. The expansion programme by installation of new and high-tech machinery, will push volume growth. With the focus on improving cost competitiveness and market leadership position, we are committed to achieving world benchmark quality besides expanding on new product offerings. (PC)