Can you explain how Truetzschler machinery fit in your buying criteria?
Truetzschler has a worldwide brand value and they checked our selection criteria. We were comfortable with their technology. The best part was Truetzschler's flexibility to offer solutions to match our expectations. The features offered by Truetzshler in their blow-room and cards were unmatched by any other manufacturer. Also, the fact that Truetzschler has a world class manufacturing facility in Gujarat itself, lowered our transportation time and costs, which adds up to a large sum for such a huge project.
Could you share your experience working with ATE as a business partners in your ventures?
We had the earlier experience of working with ATE for our Bharat Vijay Mills. The synergy shared by both groups continued during the present negotiations. What we liked most about ATE was their partnerships with the best suppliers in the world. The need to have the latest technology made available to Indian customers is perfectly managed by ATE. We appreciate ATE's aim to strive to attain customer delight through a focused approach and value-added services. This also matches our philosophy of being "customer friendly and flexible to accommodate, update and innovate to be in tune with the times."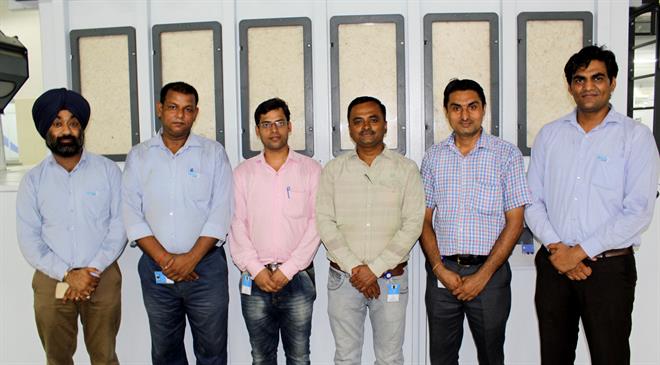 What are your future plans and how do you see the ATE group in your future expansions and modernisation plans?
Right now, our main focus is on completing the third and the last phase of this project, and ATE will surely be part of our future business ventures. We are happy to notice that be it spinning, processing, fabric forming, knitting or any of our other requirements, the various ATE sales teams are always ready to offer us the right products and sustainable solutions to suit our demands.