Build a modern and vertically integrated 'Green Factory'
Sonia Group is a Bangladesh-based company operating in the Ready-Made Garments (RMG) sector. Originally established as a 'trading house' in 1998, the organisation has branched off into various related manufacturing processes pertaining to the knit composite industry, with each business entity catering to specific needs of international retail markets. Fibre2Fashion spoke to Md Ehsanuddin Khan, COO, Sonia Group, about the company's current size and production capacity, its long-term vision and goals.
What is your current company size in terms of people and manufacturing units? What are your strengths as a company?
We are primarily a knitwear designing and manufacturing company with our own production facilities. We are manufacturing knitwear collections comprising of sweaters, pullovers, cardigans, vests, shawls, t-shirts, polo-shirts, sweatshirts, tank-tops, etc. 
Over the years, we have been building on our production capabilities aimed at servicing brands and retailers at varying price points, as well as offering a comprehensive product development ecosystem to different private labels. By focusing on creating collections that take into consideration functionality and aesthetics alike, we have been building on our core expertise in incorporating detailed workmanship, knitting and sewing techniques, special washes/finishes, and different embellishments and prints into the end products we are manufacturing.
Currently, we are operating out of 3 manufacturing companies (Sonia & Sweaters Limited, Sonia Fine Knit Limited & Naba Knit Composite Limited) with a total workforce of approximately 3389 employees.
Where do you source your raw materials from?
As a manufacturing company working with a wide range of global fashion companies, we too have to rely on a global supply chain for assimilating several raw material components as required for production. Having said that, we source most of our raw materials from China and Hong Kong. In fact, as a specialist sweater manufacturing company, we develop many collections based on multi-fibre blended yarns which are developed and sourced primarily from China. Alternatively, we also work with other raw material suppliers based in places such as Italy and India, and also source different embellishment and trims items from suppliers based in countries such as Vietnam and Cambodia.
What is the monthly and annual production capacity of your ready-made garments? What is the share of sweaters in that? At what rate is the production growing year-on-year?
Our monthly production capacities allow for approximately 500,000 units of sweaters-related items, and another 200,000 units of circular-knitwear including items such as t-shirts, polo-shirts, sweatshirts, etc. On an annual basis, this roughly translates to about 6 million sweaters and 2.4 million units of circular knitwear.
Production capacity augmentation has been a gradual process for us over the past 5 years, especially as it relates to our sweater-manufacturing operations. With the assimilation of computerised knitting machines into our manufacturing value-chain, we have been experiencing annual production growth rates between 12-15 per cent.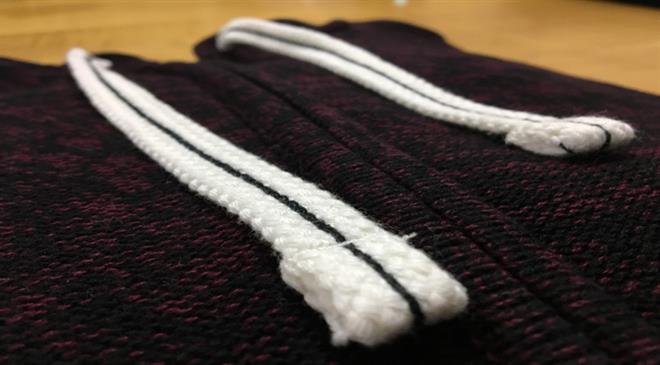 Which countries are you exporting to?
Our manufacturing operations have been set up exclusively for export-oriented purposes, and hence, our entire sales revenues are generated by our exports to different countries. Primarily, we work with retailers and brands based out of North America (US & Canada) and Europe (United Kingdom, Germany, France, Sweden, Denmark).
How much quantity of your RMG products is consumed in the domestic market versus exported outside?
As mentioned already, we are a 100 per cent export-oriented company, and as such, none of our manufactured products are consumed in the domestic market.
What kind of innovations are you trying to bring into your garment business? Any upgradations you have brought into your current lot of machinery to suit demands of the international market?
The primary focus for our management as it relates to innovations in the workplace, is to be able to engage our employees to embrace new ideas for improving upon our existing working methodologies. On the machinery front, we have made considerable investments in technologies that have been instrumental in enabling us to develop our core competencies. We have transitioned from manual knitting to computerised knitting systems, which allows for auto-knit shaped panels and been a game-changer for the industry at large. We have invested in upgraded linking technology and machines which are giving our workers better efficiency scope while also contributing to lower energy consumption. From a traditional "Make Through System", we have re-engineered our linking operations layout to a "Line System" which has provided us with a more real-time line balancing tool for allocating different job components to different line operations. 
In addition to the transitioning to computerised knitting technologies, we have also assimilated into our designing ecosystem an apparel designing system designed by Japanese technology company Shima Seiki that serves as an all-in-one 3D Design system that supports different stages of manufacturing from concept to design and enables virtual sampling and simulation for a better fashion concept development.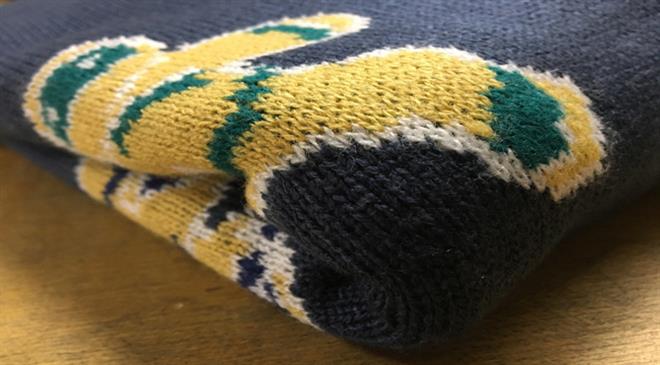 How do you keep a track of market trends and other related information?
In terms of keeping abreast of market trends and other related information as it relates to our manufacturing value chain, we typically try to remain engaged with our raw material suppliers as well as other industry participants to know the direction of the trends as far as supply forecasts and prices of raw materials are concerned. We try to participate in industry seminars and often attend international trade shows and sourcing fairs to collect information on the emerging fashion trends. Over the past few years, we have had our management team members as well as core operational teams visit different yarn/fabric/textile machinery expositions for gathering market data and insights into a wide range of subject matters relevant to our business.
Consumers today are increasingly looking for sustainable garments. As a company how are you achieving your sustainability goals?
Sustainable fashion has become more than just a buzzword in our interactions with the global fashion industry participants. The need to be able to offer fashion products that can be viewed as sustainable garments has also influenced us in shaping our own sustainability goals. Part of that translates onto our ecological responsibility, where we try to do our bit in protecting the environment and taking necessary measures in dealing with our actions as a company that relate to environmental degradation.
Increasingly, we are asking our raw materials suppliers for cotton yarns which are being produced in collaboration with The Better Cotton Initiative (BCI), the largest cotton sustainability programme in the world.     
We are working hard in developing our expertise in the field of organic production, creating more earth-conscious fashion collections made of organically grown materials, such as Organic Cotton, which is grown using responsible methods and materials that have a low impact on the environment. To strengthen our exposure and expertise in producing with such materials, we are adhering to the testing criteria of a few internationally recognised standards, including The Global Organic Textile Standard (GOTS) and The Organic Cotton Standard (OCS). 
In addition to the use of organic materials, many of the brands we work with have also helped us in developing fashion collections using materials such as Recycled Cotton and Recycled Polyester. Recycled Cotton yarns are manufactured with cotton recycled and waste fabrics, and Recycled Polyester is made from recycled materials (PET and polyester fabrics). To verify the recycled content of our products, we have been adhering to the products standards requirements set forth by The Global Recycle Standard (GRS) and The Recycled Claim Standard (RCS).  
Over the past few years, we have committed to manufacturing garments that are completely free of harmful substances in an effort to create a manufacturing ecosystem that places the highest priority on ensuring product safety. To this end, our products meet the testing and certification process of the renowned Oeko-Tex Standard 100, which is one of the world's best-known labels that ensures that every component of a garment has been tested and found to be safe in human ecological terms.
To address the use of industrial-grade chemicals in our manufacturing stages, we have taken an initiative in building and operating an Effluent Treatment Plant (ETP) designed to support our endeavors towards purifying industrial wastewater for re-use. There has also been a step towards adopting improved chemical management practices at all layers of our operations.