Indian sock market growing much faster than world average
A sock-preneur is how he likes to call himself and it was sometime in 2017 that Aayush Goenka realised that socks really needed a major makeover or perhaps a revolution of sorts! And it was with this thought that Goenka and Vidushi Kajaria, co-founder, Soxytoes, came up with socks 2.0 offering eye-popping designs and better quality too. Soxytoes goes beyond motifs and colours - though they have that covered too, and added socks for diabetics, compression socks, health socks, no-show socks to quirky socks for the hipster soul. Goenka and Kajaria talk to Paulami Chatterjee about the massive opportunity India has in the global socks market and how the Soxytoes line of 'noticeable' socks is disrupting this hitherto sober and boring category of legwear.
How big is the global market for socks? What percentage can India claim as its share? What is the projected growth for the sock industry for the next two years?
Aayush Goenka [AG]:The global market for socks is 26 billion pairs representing a dollar value of 45 billion. Of this India's share is only 2 per cent which is disproportional to its population size. This creates a massive opportunity and is the reason why the Indian sock market is growing at 11 per cent CAGR - much faster than the world average of 4 per cent. The strong growth in the socks market is due to the acceptance of the sock as a fashion accessory to both casual and business attire. Trending social videos (YouTube and Google+) providing advice on maintaining excellent grooming appearance, is expected to promote spending on good quality socks. Besides, growth in women's segment is expected to be higher due to the growing number of working women.
Which are the grey areas in Indian sock industry which require major makeover?
AG: The unorganised sector still accounts for the lion's share of the Indian sock industry. There are only a handful of manufacturing units in the organised sector and even fewer Indian sock brands. Most of the socks available in the market, including on ecommerce, are poor-quality and unhealthy to wear, often fakes of leading sports brands. Our experience during the previous two years has shown that the Indian consumer is evolving, and wants to move towards a better quality and better designed product, so product innovation and abstract designs are going to be critical for success in the near future.
What was the idea that went behind establishing the brand? What led you to produce socks infused with mint oils, aloe vera and the likes?
AG: While innovation has in some way or the other tweaked our clothes, our shoes, our watches, this category has remained neglected. This made us realise that socks needed a revolution too. Thus was born the idea of Soxytoes - socks 2.0 - better quality, eye-popping designs injected with a lot of new tricks up our sleeves. That's what we are promising to deliver.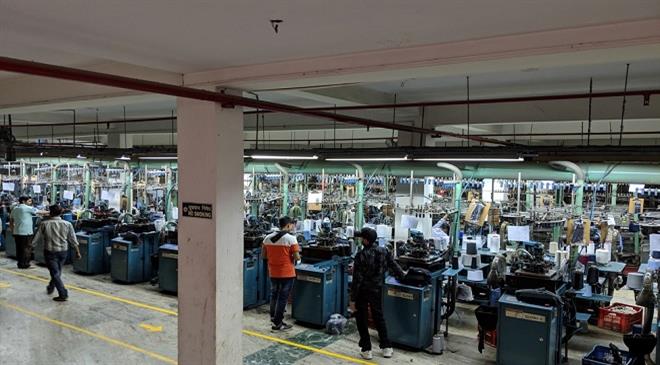 What was the initial seed capital you began with? Who are the major investors in your company?
AG: We began two years ago with a seed capital of just ?1.5 lakh and have recently raised an angel round from a Gurgaon based angel network. Our investors include Sorabh Agarwal, angel investor and ex-SMD, Copal Amba (acquired by Moody's Analytics); Hemant Dua, angel investor and ex-CEO Delhi Daredevils, and Vikas Bagaria, angel investor and founder, Pee Safe.
How many people did you initially start with and what is your current team strength?
AG: We started as a team of 3 committed sock-preneurs, and today our core team size has increased to 8 and growing.
How big is your design team?
AG: We outsource our design and R&D and only curate in-house. We recognise innovation and product development as being critical to success, both in the short and long term.
What is the sourcing strategy at Soxytoes?
AG: Our suppliers are evaluated using stringent criteria, based on our 20 years industry experience.
Where do you source the raw materials from? Do you have tie-ups with local farmers/producers?
AG: Our raw materials are of Indian origin - 100 per cent - and are sourced from leading textile mills.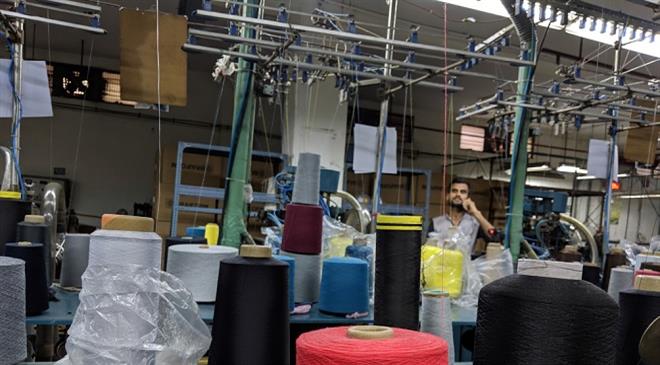 Where is the manufacturing done? Is it done in-house in a factory or given for job work?
AG: Sampling is in-house and bulk manufacturing is largely outsourced. Outsourcing is largely on job work so as to ensure conformity of raw material sources and specifications.
What is your installed capacity? How is the demand and supply worked out?
AG: We have a capacity of one million pairs of socks per annum and are growing in line with our sales plans. We continuously update our forecast demand based on real time sales trends and adjust our production and sourcing plan accordingly. The objective is to remain nimble while supporting a wide product range.